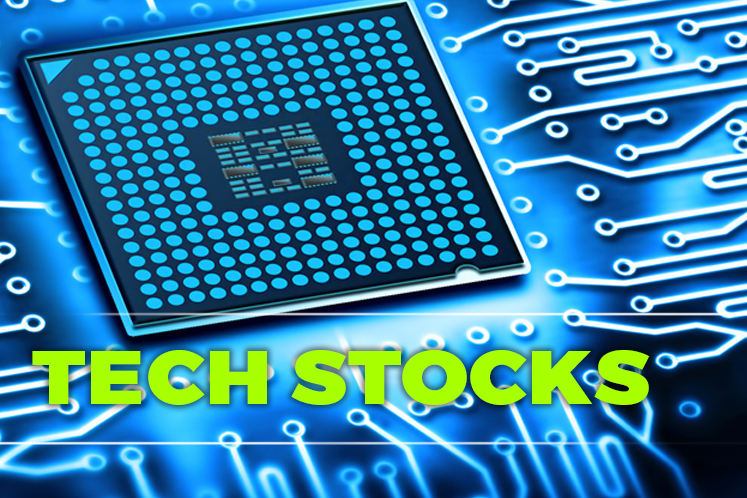 The Bursa Technology Index, having rebounded nearly 73% from 23.81 points to 41.15 points in the past three months, is evidence of the strong interest in the technology counters.
KUALA LUMPUR (June 22): While many are impressed with the meteoric rise in glove makers' share prices, there is also a rally in the technology sector that might be even more powerful and sustainable.
There is nothing that could stop the IT evolution, the deployment of 5G technologies is the way forward — it is exactly this belief that has attracted an influx of bargain hunters to the semiconductor-related stocks on Bursa Malaysia while others are shovelling money to the rubber glove counters. 
The Bursa Technology Index, having rebounded nearly 73% from 23.81 points to 41.15 points in the past three months, is evidence of the strong interest in the technology counters.
UWC Bhd is among the star performers. Its share price has surged 235% from a low of RM1.10 in March to RM3.68 last Friday, followed by Aemulus Holdings Bhd, whose share price rocketed 231% from eight sen to 26.5 sen, and JHM Consolidation Bhd, which climbed 161% from 52.5 sen to RM1.37.
As Apple Inc on Wall Street hit a record high, so did some of the technology stocks on Bursa Malaysia. The list includes Greatech Technology Bhd, which soared 193% to RM4.05 from the low of RM1.41, while JF Technology Bhd has climbed some 114% to RM2.04 from 96 sen in mid-March.
Fund managers view that the stellar performance of technology stocks is justifiable, given the significance of the deployment of technologies in more devices that are seen to be developed in the age of Internet of Things (IoT). This will bode well for semiconductor-related players.
Asset management firm Areca Capital Sdn Bhd's chief executive officer Danny Wong commented that "it doesn't matter if the pandemic is here to stay or not, relevant technology stocks will only continue to see growth."
He points out that even before the health crisis unfolded, most Malaysian technology stocks were already sought after as most of them were considered as growth stocks.
Wong explained that the prospect of automation upgrades in factories, especially the Industrial Revolution 4.0 and 5G development, has always been the tailwind to more usages for chips and sensors. 
"In addition, the more tech savvy in development of commercial products ranging from automotive to healthcare devices have been a benign growth story to the technology companies."
Meanwhile, Lim Tze Cheng, head of research at EquitiesTracker Holdings Bhd, highlights the acceleration in technology adoption against the backdrop of the Covid-19 crisis, as people adapts to the "new normal" working environment, where virtual meetings and cloud-based usages have increased at a never-before-seen fast pace.
"Post-lockdown, people will realise more of the importance of semiconductor especially for the relevance in powering 5G technology and data transmissions and this will be a global phenomenon," said Lim, adding that the bullish sentiment on the US Nasdaq board has spilled over to Bursa Malaysia. 
Meanwhile, Lim highlighted that resilient earnings performance has lent support to share prices as well. 
As for the hard disk drive (HDD) makers, such as Dufu Technology Corp Bhd, which has gone up 149% from March's low, JCY International Bhd, which rebounded 130%, and Notion VTec Bhd, up 126%, Lim points out that the increase in cloud-based storage is expected to drive up the demand for HDDs especially in data storage centres.
Over at JHM Consolidation (bounced 161%) and D&O Green Technologies Bhd (up 76%), as both companies cater more to the automotive industry, Lim noticed that better auto sales in China has painted a positive picture on their prospects. China, the world's largest vehicle market, showed a second consecutive month of higher sales in May.
On JF Technology and Foundpac Group Bhd (rebounded 91%), which produces high-performance test sockets and equipment consumables relevant to 5G development, Lim believes that the main catalyst is the relaxation of the US government's decisions to allow American companies to work with Huawei on setting standards for 5G networks.
Moving forward, Areca's Wong believes there is still upside potential among some technology stocks, especially with those that have not reached their previous peaks as the semiconductor sector heads to its upcycle. 
"I have always been positive on technology stocks, and more so now, I think they are more appealing due to the importance of technology to one's daily life," said Wong.