This article first appeared in Enterprise, The Edge Malaysia Weekly, on January 14, 2019 - January 20, 2019.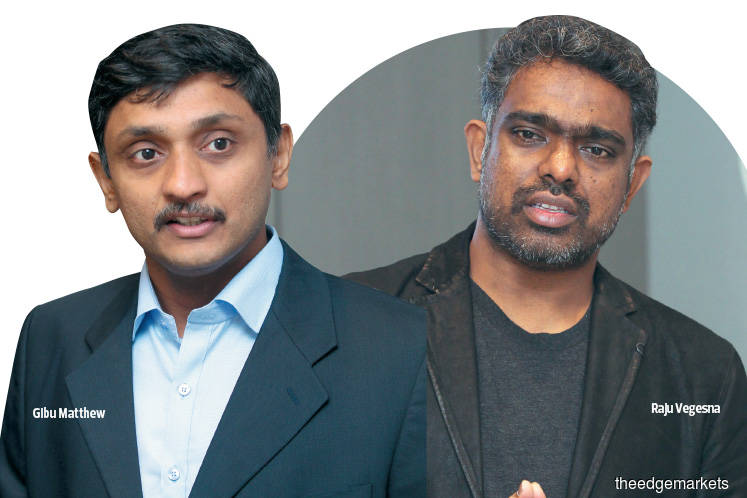 It was 1996 and most software companies were offering services globally. India-based Zoho Corp, however, decided to go the other route and offer products instead.
The company (known as AdventNet Inc from 1996 to 2009) looked at a ratio that has become the driving force behind every tool or platform it develops — productivity per employee. This is calculated by taking a company's revenue and dividing it by the number of employees in the organisation.
Chief evangelist Raju Vegesna recalls that the top services companies in India at the time were making revenue of US$50,000 per employee. By comparison, product companies made "close to 10 times that of a services company".
"Google's [revenue per employee] is about US$1 million and Apple's is more than US$2 million. In fact, Apple's profit per employee is about US$1 million. This means that for every employee it hires, it makes a profit of about US$1 million. So, productivity comes both from creating products as well as having productive employees," says Raju.
Zoho, he stresses, made the conscious decision to offer products despite being tempted to do services. "We said we were going to stick with products and do a lot of them because we are focused on increasing the productivity of employees in all the locations we are in. That has been the philosophical driver for us as a company," he says.
"Then, we started doing more products that made money. We took the profit and invested it back into the company. That led us to create more products. And 100 products later, here we are at Zoho Corp."
Headquartered in Chennai, the company has offices in eight countries, including the US. Its remarkable growth has attracted potential buyers, but the company has turned down each offer.
"We have bootstrapped from day one and are not going to go public. It is a philosophical decision. When you go public, your company is 'financialised' — you answer to investors, not customers," says Raju.
"We are bigger than many public companies out there and are the largest software product company out of India. Yes, 23 years on, we can certainly say that."
There are currently more than 40 applications under the Zoho brand. "People say we are crazy, that we should not be doing that many applications, but there is a method behind this 'madness'," he says.
Gibu Mathew, vice-president and general manager of Zoho Asia-Pacific, says there are currently almost 40 million Zoho users worldwide in about 180 countries. He says the company has placed a lot of importance on cultural continuity and that like any other business today, it is often difficult to attract talent.
"But we really dug our heels in and built a team needed to take our products and understand them, then build similar ones that customers actually love. One of the things that we have learnt in our journey, especially when we were smaller, is that when you build a team, you must ensure that you keep it small so there is a lot of collaboration," says Gibu.
"Such teams could create products and interact with customers on a daily basis. As a matter of fact, in our company, even the people who build the products talk to customers directly to get first-hand information. That was how we slowly started out, building a few products, and now we have more than 100 products."
The 'suite' spot
Zoho currently employs more than 6,000 people and the company runs entirely on its own software and tools. As a result, the size of its teams tend to be one fifth those of its competitors, says Raju.
This is attributable to its all-in-one business suite called Zoho One, which comprises more than 40 integrated business and productivity applications for an organisation, says Gibu. The subscription-based product includes tools for customer relationship management, accounting and finance, sales and marketing as well as event management, among others.
There are various tools in the suite. Its centralised accounting system called Zoho Books tracks all of the expenses of an organisation on either mobile or desktop devices. Zoho People and Zoho Recruit are tools that help manage employees. There is also an eponymous inventory management system that is integrated with shipping providers.
Zoho One, which is a cloud-based platform, can be used by businesses of all sizes and any sector or field. But for those who need customised tools to run their businesses, there is Zoho Creator, a business app maker.
And the list of tools goes on. The entry cost for Zoho users is low, according to Raju. In the past, the high price of adoption and the complications that came with implementation made these tools inaccessible to smaller businesses.
"What we are trying to do is simplify the adoption cycle. If anyone takes more than 30 seconds to sign up for a Zoho application, that is a failure on our part. Anyone can go directly to Zoho.com to sign up and begin a trial in 30 seconds," says Raju.
"Second, [we take into consideration] the ease of use and adoptability. We make our tools simple so users, who search for and buy things online, feel a [sense of] familiarity.
"The third is the price. In the past, businesses spent millions of dollars to get something like Zoho One, but now, anyone can afford it. Historically, these types of software were 'nickel-and-dime' in nature as vendors would tell you to buy add-ons for more features."
By removing this aspect, Zoho is bringing enterprise technology to small and medium enterprises (SMEs) at consumer prices. Zoho One could accelerate the digital transformation of businesses for US$30 a month per employee, says Raju.
"To set up these business process flows, you would typically need a month or longer. But with Zoho, you could do it in three or four hours," he adds.
"We also have individual apps, which our customers can licence. If they only need, say, the office suite, the price is even lower. We are talking about US$3 a month."
Zoho's growth is due to its line of products for SMEs to bridge the digital gap and collaborate, says Raju. The company has observed that there is a great need to keep the digital natives engaged and enthusiastic about their work.
"We have been trying to figure out how to bring consumer technology to businesses because a lot of the time, business-related technology is boring, whereas consumer-facing ones such as Facebook, WeChat and Whatsapp are attractive. We have a lot of consumer interfaces and experiences that we fit into our business software. We have also made the products a lot more digital-native and user-friendly," says Raju.
Asia-Pacific contributed 20% to Zoho's total revenue in 2017 with Malaysia being the fourth largest contributor in the region. On top of setting up an office in Singapore four months ago, the company has been making its presence felt in countries such as Malaysia and the Philippines by engaging with potential partners and creating strategic partnerships.
"One factor we focus on is the median age of the population. A rough analysis told us that economic activity in a particular country increases or accelerates when the median age is between 25 and 40," says Raju.
"There is an interesting correlation with age here. If you take the GDP and median age charts and overlay the two, you will notice that the former accelerates when the latter is at 25 to 40. We have done this exercise in tens of countries and the trend is evident in Japan, South Korea and China as well.
"Looking at this basic demographic shift, we see that there is going to be good growth in Malaysia. That is why we are investing."
Waging a war against patent trolls
As a software development company operating in the US, Zoho Corp has been on the receiving end of lawsuits filed by what is known as "patent trolls". These trolls — also known as patent assertion entities or non-practising entities — make no useful products of their own and generate income by threatening other companies with lawsuits. Some trolls are start-ups that turn to patent litigation as a business strategy after their products fail.
The patent system in the US is fighting back, but it is an uphill battle. "It has become a huge problem and a lot of businesses have had to spend hundreds of millions of dollars just to deal with the patent trolls, says Zoho chief evangelist Raju Vegesna.
Although it costs less to compensate these trolls than to fight them in court, some companies are choosing to man up and take a stand rather than submit to their bullying tactics. "The amount we would have had to pay them is less than what we pay our lawyers to fight them. But we have to take a moral stance against it," says Raju.
"Recently, we made a public statement on the matter, saying that we are not going to support patent trolls. We are going to fight it out."
These patent trolls have proven to be pervasive and ubiquitous as they extend their reach to businesses around the world, including this region. In 2007, for instance, nitrile glove manufacturers in Asia and their distributors in the US were served legal letters by a US company with a patent for nitrile.
While most of the glove manufacturers in Malaysia decided to fight the lawsuit, Smart Glove Corp Sdn Bhd took a different approach. Executive chairman Foo Khon Pu contested the patent itself, which he said was too broad, and the company was successful in overturning the lawsuit.