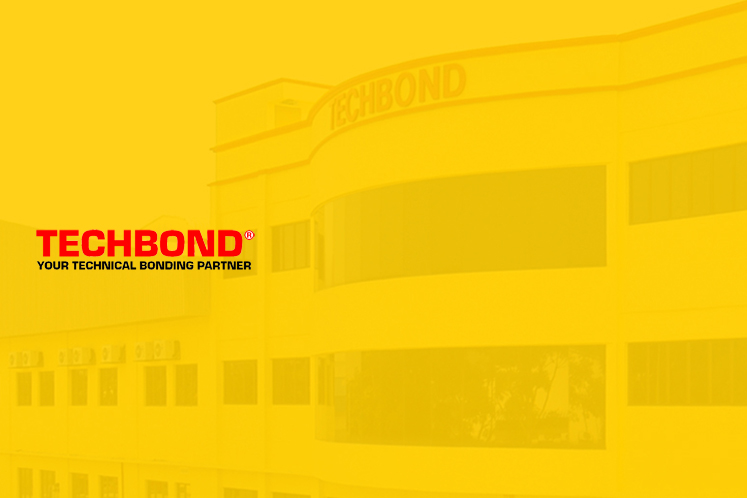 KUALA LUMPUR (June 22): Techbond Group Bhd has been appointed as the exclusive distributor for a cleaning and disinfecting chemical product in Malaysia for general and industrial usage.
The homegrown manufacturer of industrial adhesives and sealants today signed an exclusive distribution agreement with Calvatis Asia Pacific Co Ltd (Calvatis AP), it said in a statement today.
Based in Thailand, Calvatis AP is part of Calvatis GmbH, one of the world's leading independent manufacturers of detergents and disinfectants headquartered in Germany.
Calvatis' products are used in many industries such as F&B, dairy processing, agriculture, device & systems technology, water treatment, and contract manufacturing.
Techbond managing director Lee Seng Thye said Calvatis AP will leverage Techbond's extensive distribution channels, allowing it to increase its brand awareness and sales. On the other hand, Techbond will be able to enhance its product offerings to customers across various industries, said Lee.
"The products are used for cleaning and disinfecting purposes in the general and industrial sectors. Therefore, we see great potential in this, and the appointment will allow the group to further strengthen our market presence while providing additional earnings stream in the distribution of cleaning chemical products from both existing and new customers," he said.
In a Bursa filing, Techbond said the agreement is expected to commence from June 1, 2020 to Dec 31, 2021, or until it is terminated if the group breaches any of the clauses in the agreement.
Before the agreement is enforced, however, Techbond will order the product at a price which will be finalised within 30 days after the agreement is signed by both parties.
"The price list is a precondition of this agreement which must be concluded before this agreement is in effect and enforced. As long as the above arrangement is not concluded, this agreement shall not be in effect and be enforced," it said.
The agreement is not expected to have any material effect on the net assets per share, earnings per share and gearing of the company for the financial year ending June 30, 2020.
"However, the agreement is expected to contribute positively to the revenue of the group in subsequent financial years," it said.
Shares of Techbond have gained 56% after falling to a recent low of 50 sen on March 18. The stock ended down three sen or 3.7% at 78 sen today for a market capitalisation of RM179.4 million.