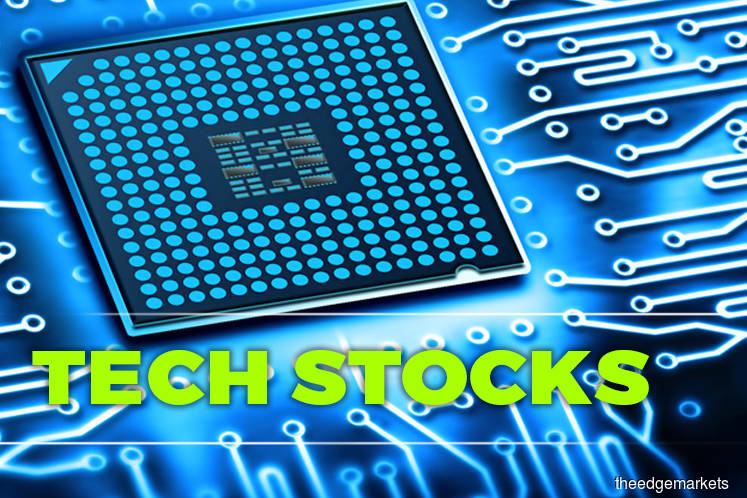 KUALA LUMPUR (April 11): Bursa Malaysia's technology stocks rose in early trade today, tracking overnight gains on Wall Street as fears of a US-China trade war eased on statements by the leaders of both those countries.
KESM Industries Bhd and Globetronics Technology Bhd topped the list of gainers this morning, KESM rose 5.17% or 88 sen to RM17.90 while Globetronics jumped 7.38% or 33 sen to RM4.80.
Also up was Malaysian Pacific Industries Bhd, which rose 3.36% or 30 sen to RM8.84. Meanwhile, Magni-Tech Industries Bhd gained 5.13% or 24 sen to RM4.92 while Inari Amerton Bhd rose 6.67% or 13 sen to RM2.08.
Overall, the Bursa Malaysia Technology Index was up by 1.19 points or 3.52% in early trade.
According to TA Securities analyst Wilson Loo, stocks in the sector were lifted in line with the general market as trade tensions eased.
"If the US and China can come to a positive agreement on the tariffs, then this uptrend can definitely be sustained," Loo told theedgemarkets.com.
In the US, stock markets closed up in their last trading session, with the Nasdaq lifted 2.07% and the Dow Jones Industrial Average up 1.79%.
Yesterday, China's president Xi Jinping said the republic will pledge to "opening up" trade in sectors from auto manufacturing to banking, statements which were welcomed by US President Donald Trump.
"Very thankful for President Xi of China's kind words on tariffs and automobile barriers... also, his enlightenment on intellectual property and technology transfers. We will make great progress together!" Trump tweeted.