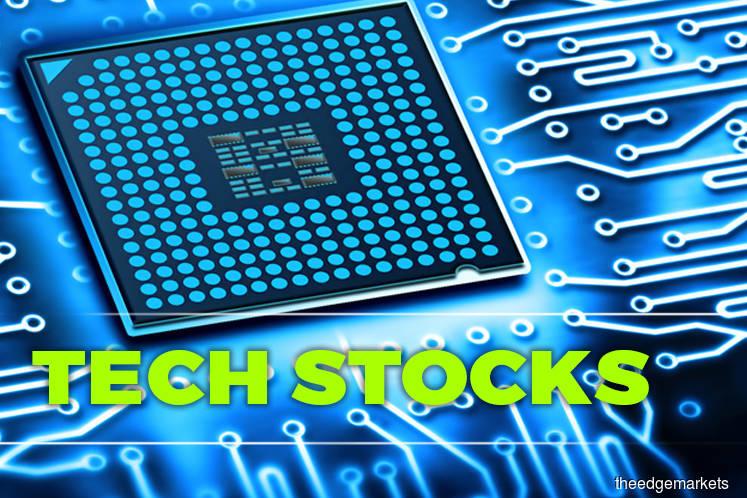 KUALA LUMPUR (March 26): Technology stocks on Bursa Malaysia continued to remain under pressure this morning on fears of a trade war, following President Trump's announcement last week to impose tariffs on Chinese imports.
On Bursa Malaysia's main market, top decliners of the technology sector included GHL Systems Bhd which fell 7.69% to RM1.08, Omesti Bhd which fell 5.62% to 42 sen, and Excel Force Msc Bhd which fell 5.31% to RM1.07.
The trade war fears have also added pressure on semiconductor-related counters which were mostly seen in the red. Among them were Aemulus Holdings Bhd which fell 5.20% to 36.5 sen. Also extending losses was JHM Consolidation Bhd which fell 8.4% to RM1.09.
On Thursday (March 22), US President Donald Trump hit China with tariffs of up to US$60 billion (RM235.2 billion) of imports, accusing Beijing of "tremendous intellectual property theft" and sparking fears of a trade war between the world's two largest economies which could derail global growth.
New measures against China are understood to primarily target certain products in the technology sector, where Beijing holds an advantage over Washington, and will include restrictions on Chinese acquisitions and investments.
China has already hit back with tariffs of 15% to 25% on 128 US products, including pork, recycled aluminium, steel pipes, wine and fruits, with an import value of US$3 billion.
This had triggered a sell off in U.S which caused the Dow Jones to decline by more than 1,100 points between Thursday and Friday (March 23), ending the week in correction territory as it closed 10.4% below its late-January high, MIDF research said in a note this morning.