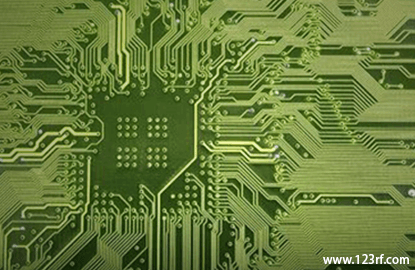 KUALA LUMPUR (April 20): Technology stocks dipped in the morning session today due to a weaker US dollar amid a soft outlook for the global semiconductor industry.
Kenanga IB analyst Desmond Chong believed the weak performance of technology stocks in the local bourse today was mainly due to weaker US dollar and a weaker outlook of the semiconductor industry globally.
Meanwhile, he added that the announcement by Intel Corp to retrench 12,000 workers globally could be part of the reason for the lackluster performance of technology stocks today.
The ringgit was quoted at 3.8708 against the US dollar as at 12.59pm, compared to a high of 4.4570 on Sept 29, 2015.
Last year, the strong US dollar augured well with most of the tech players that are exporting to the overseas market.
At the midday break, semiconductor manufacturer Inari Amertron Bhd dipped one sen or 0.33% with 1.93 million shares changing hands.
Internet solution provider Key Asic Bhd dropped one sen or 5% to 19 sen, with 1.2 million shares traded.
Semiconductor assembly and test services provider Unisem (M) Bhd fell three sen or 1.27% to RM2.33 with 376,800 units done.
Information communication technology service provider Dataprep Holdings Bhd slipped 0.5 sen or 3.03% to 16 sen, with 202,500 units transacted.
Hard drive disk manufacturer JCY International Bhd declined one sen or 1.41% to 70 sen, with 630,000 shares traded.
Back-end semiconductor service provider Vitrox Corp Bhd fell two sen or 0.53% to RM3.78, with 64,700 units done.
However, semiconductor player Globetronics Technology Bhd jumped six sen or 1.13% to RM5.36, with 224,000 shares changing hands.
Meanwhile, Malaysian Pacific Industries Bhd climbed 0.5 sen or 1.28% to RM7.15, with 27,400 units transacted.
Digital storage products manufacturer Notion Vtec Bhd also rose 0.5 sen or 1.28% to 39.5 sen with 241,600 shares traded.
In a note on the sector dated April 6, Chong said global semiconductor sales kicked off the year with weaker sales of minus 2.7% sequentially and down 5.8% year-on-year (y-o-y) in January. This marked the seventh consecutive y-o-y declines.
He noted that according to the president and chief executive officer of Semiconductor Industry Association (SIA), John Neuffer, the sales weakness seen across most regional markets and product categories were due to softening demand and lingering macroeconomic headwinds.
"Outlook-wise, while World Semiconductor Trade Statistics (WSTS) and Gartner are still forecasting y-o-y growth for both 2016 and 2017, we observed that the growth quantum forecasts from these industry experts were again lowered down further to almost flat to low single-digit growth.
"We understand that the downgrades are to account for the lower forecasts of the major applications (PCs, smartphones, and tablets) that drive the semiconductor markets as well as the currency devaluation of other major economies against USD," he said.
Chong maintained his neutral call on the sector.