This article first appeared in The Edge Malaysia Weekly, on July 30, 2018 - August 05, 2018.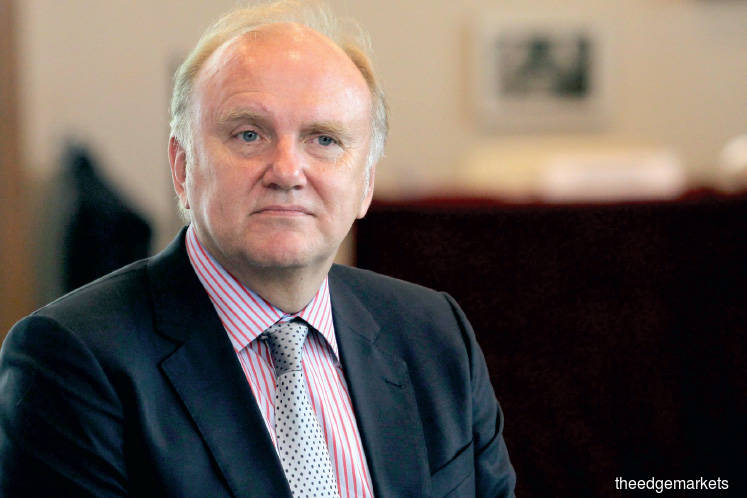 THE global economy is in a very precarious situation. Countries, especially the large trading nations, are placing more importance on economic nationalism than rational and mutual agreements on economic development.
The current predicament faced by the global economy is caused by the America First policy championed by US President Donald Trump. The policy, and the ensuing tariff war with China, has caused global instability in geopolitics, economics and trade.
Many economists are forecasting that another global financial and economic crisis is imminent and countries around the world should be on the lookout for an all-out trade war between the US and China.
At CIMB Asean Research Institute's (CARI) recent roundtable, Asean Roundtable Series: What Lessons Learned from Financial Crises of Recent Times, its chairman Tan Sri Dr Munir Majid said that the US Federal Reserve is showing less concern than ever for the impact its monetary policies have on non-American economies.
The use of monetary policy as a tool in a trade war between the world's two largest economies would cause havoc globally, including the devaluation of currencies that would threaten the stability of each economy.
In the event that the value of fiat currencies cannot be ascertained through the value of balance of payments and trade, is there a financial system whereby governments of trading partners could settle large-sized trades or investments without the use of fiat money?
Enter cryptocurrency.
The blockchain technology, which forms the backbone of cryptocurrencies, is said to be able to assist governments in combating corruption and leakages as it allows every transaction to be tracked.
While many cryptocurrencies are bought and traded anonymously these days, it is in fact possible to include identification of each user. Therefore, a system that uses cryptocurrency as a means of payment could also include a function to track any irregular use of the money.
A player that is currently marketing a digital token for government usage is World Reserve Trust (UK) Ltd (WRT), which was founded by Datuk Lim Chee Wah, younger brother of Tan Sri Lim Kok Thay of the Genting Group.
Lim assembled a team of technopreneurs and financial experts to come up with a solution called Silubi, a digital token that can be used by governments to settle trade and cross-border investments.
WRT and its trade platform are designed to reduce friction and enhance the global trade potential for major government infrastructure projects and large-scale trades. Its ecosystem is designed to provide stability and enhance trade growth potential.
Speaking to The Edge on the sidelines of the Asean Roundtable Series, WRT managing director and CEO Stephen Hill says the idea to develop Silubi came from a discussion on the intrinsic value of fiat currencies.
"What is the value of those currencies and how are they assessed? In today's world, it is very much assessed by economists who debate over balance of payment, balance of trade and monetary policies. We are not decrying that.
"What we are trying to say is that this is a token that doesn't force governments to give up on their sovereignty (of using a similar cryptocurrency)," says Hill.
Since the abandonment of the gold exchange standard by US president Richard Nixon in 1971, governments around the world have used monetary policy, such as overnight policy rates and targeted inflation rates, to justify the value of their currencies.
This has caused fluctuations in the exchange rate of countries' currencies against their major trading partners. These governments are at risk of incurring higher-than-budgeted cost of trade and investments.
A severe swing in foreign exchange could lead to the devaluation of a currency and cause a financial crisis that could destabilise the country's economy and political foundation. In fact, the Asian financial crisis in 1997/98 started with the devaluation of the Thai baht.
With that in mind, WRT came up with Silubi, which could help countries avoid the repercussions brought about by volatile foreign exchange rates, says Hill.
"In our case, our token could be used for infrastructure trade where there are clearly identified weaknesses in the cost of the transactions and the number of currencies that are used to facilitate the transactions.
"So, for example, in today's world, in The Belt and Road Initiative, there are 69 country currencies. Fiat. And if we were to trade all those currencies throughout a particular trade, you have 2,400 pairs," he says.
Silubi allows two or more governments to settle cross-border trade and investments without having to bear the risk of currency fluctuations and reduces the opportunities for corrupt practices and leakages by using a mutually agreed asset to be the underlying value of the token, says Hill.
The token runs on the DAO (decentralised autonomous organisation), which is run on smart contracts, or computer protocols that are self-executing or self-enforcing. It is the cornerstone of much of today's cryptology.
So, how does Silubi work to assist governments to reduce loss on foreign exchange and minimise the opportunity for corrupt practices and leakages?
Take the example of an investment or a loan disbursed by the Chinese government to Malaysia to build an infrastructure project. The money could be disbursed by China in renminbi to Malaysia in ringgit by converting the former into a Silubi token, whose value has been agreed upon by both governments, says Hill.
"The question is, how many ringgit and how many renminbi does each country at the end of it trust?
"That is when our allocation, algorithm, big data and artificial intelligence come in, to strip out the ideas of monetary policy and link them to assets that each of the parties agree will be permissioned into the system," says Hill.
Save by subscribing to us for your print and/or digital copy.
P/S: The Edge is also available on Apple's AppStore and Androids' Google Play.