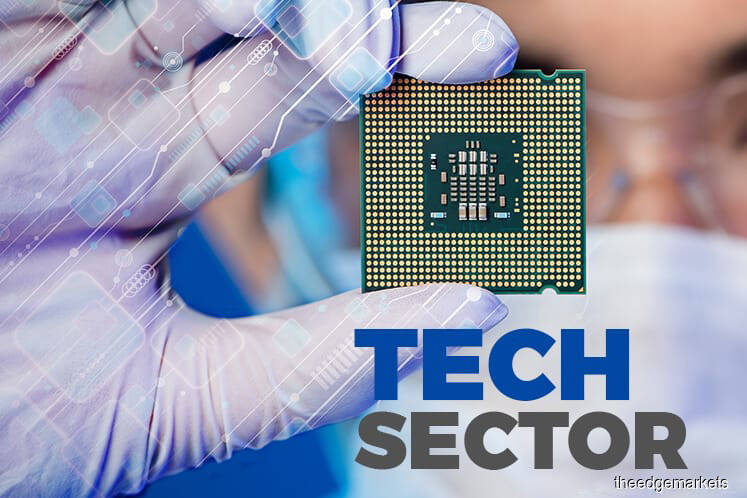 KUALA LUMPUR (July 19): The second half of the year (2H19) is expected to see a softer recovery for technology counters, as external issues such as the fallout from the US-China trade war is set to disrupt the technology supply chain further.
In a sector outlook report today, Hong Leong Investment Bank (HLIB) Research said it maintains its conservative stance and selectivity — maintaining its neutral call — when it comes to technology counters, with its top pick being Frontken Corp Bhd.
"We expect multi-year growth ahead on the back of sustainable global semiconductor market outlook, robust fab investment, leading-edge technology, O&G (oil and gas) recovery, and strong balance sheet," said the research house on Frontken.
HLIB Research said it took comfort that the US and China are returning to the negotiating table with sanctions on Chinese telecommunications company Huawei Technologies Co Ltd having been lifted for the time being.
However, it said that an area of concern is the development of a trade war between Japan and South Korea.
As such, while it views Taiwan as being a possible beneficiary of such trade wars, HLIB Research opined that trade tensions in any leading technology manufacturing nations is a bane due to their "strong interdependence in the supply chain".
Furthermore, the research house expects the US dollar to be stronger, averaging at RM4.05-RM4.15/US dollar in 2019 compared to RM4.04/US dollar in 2018.
Therefore, it forecasts technology firms to be marginally boosted due to their US dollar-denominated sales. However, US dollar cost items would partially offset such sales.
That being said, raw material prices of gold, aluminium and copper remain elevated. This means that compounded by stronger US dollar projection and pricier commodities, pressure will be exerted on margins for traditional packaging.
In terms of technology subsectors, HLIB Research expects high performance computing (HPC) to be a major growth driver for global technology industry.
"HPC is expected to be the major growth driver for the global tech industry on the back of robust cloud investments and potentially cryptocurrency mining," it said.
However, automotive technology is "stuck in low gear" while smartphone demand has waned due to a longer replacement cycle and an innovation stalemate in the development of new products and technologies.
In contrast, the internet of things (IoT) segment, while generally having lower integrated circuit (IC) content, has a forecasted volume that is too large to ignore.