This article first appeared in The Edge Malaysia Weekly, on April 19, 2021 - April 25, 2021.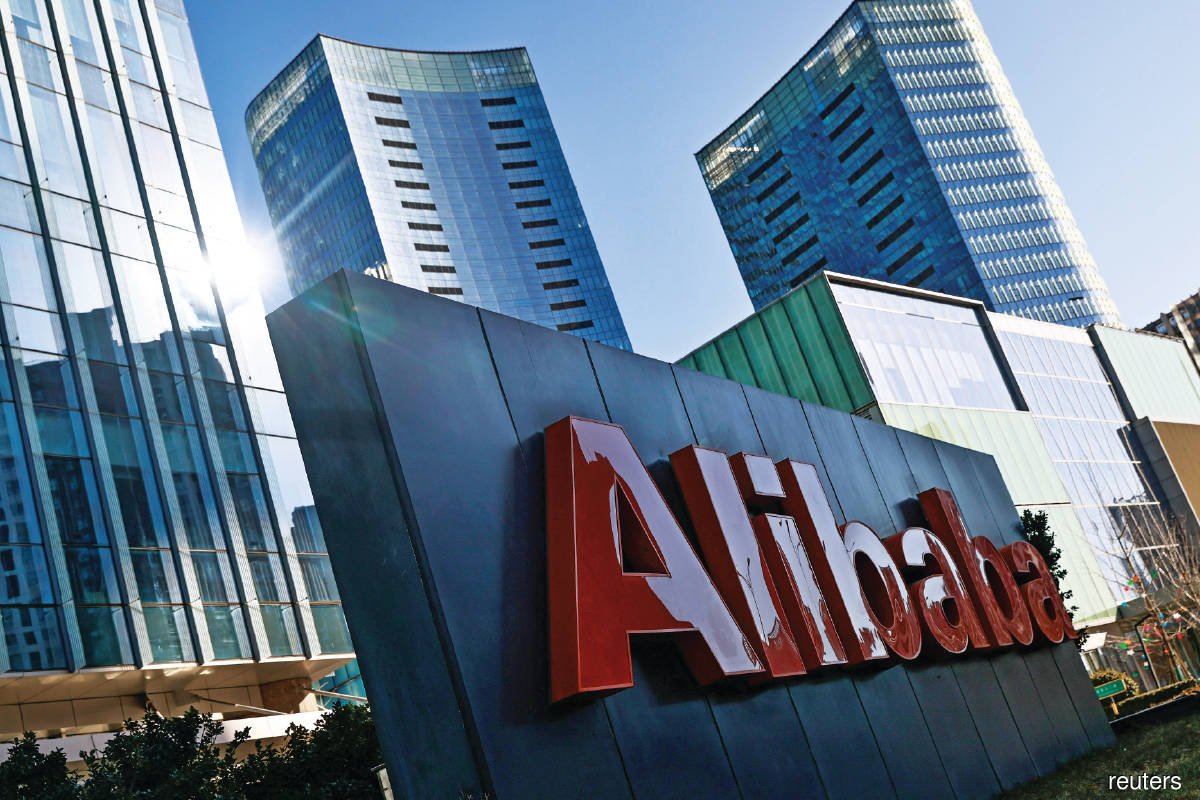 FOR some months now, big Chinese internet companies have faced intense scrutiny from regulators not unlike the regulatory pressures that large US internet platforms such as social media giant Facebook Inc, search behemoth Google and e-commerce leader Amazon.com Inc are under in Washington.
The storm began brewing last October when Jack Ma, the billionaire founder of e-commerce juggernaut Alibaba Group Holding and its giant financial technology affiliate Ant Group, attacked the local banking system for its "pawnshop mentality". Whether Ma knew that a crackdown, on fintech firms in particular and the internet sector in general, was coming and was speaking out to prevent it, is still unclear. But Beijing did clamp down on internet giants, and more heavily on fintech firms. One player that was hit the hardest was Alibaba, and its affiliate Ant was the first to face the blows.
On April 10, China's State Administration for Market Regulation (SAMR) announced that it had completed the anti-trust investigation. Alibaba had violated Chinese anti-trust laws with its "picking one from two" practice, which forces e-commerce merchants, mostly well-known brand owners, to choose one e-commerce marketplace as their exclusive online distribution channel, SAMR noted. The practice, known as POFT, was first highlighted in 2019 when microwave maker Galanz sued Alibaba for forcing it choose between itself and JD.com.
The regulator ordered the e-commerce giant to cease the unlawful practice and pay a fine of US$2.8 billion based on 4% of its entire domestic revenues in calendar year 2019, including those from its fast-growing cloud infrastructure business. China's anti-trust law stipulates that any company found to be committing monopolistic practices shall be subject to a fine of between 1% and 10% of its total sales in the year before it broke the law. "The amount of the fine was likely carefully weighed by the regulator to serve as a deterrent to other big platforms, but not too big to hurt Alibaba's operation severely," Jialong Shi, China internet analyst for Nomura Securities in Hong Kong, noted in a recent report.
The fine is a mere slap on the wrist for the e-commerce giant, which had net cash of US$54 billion on its balance sheet at the end of last year. But it does help lift the regulatory overhang. There had been speculation for months that Beijing was considering a possible break-up of Alibaba. There were also reports of Alibaba being forced to divest its media assets and Beijing forming a joint venture with tech giants to control all consumer data in China.
The regulator's deal with Alibaba last week made no mention of them. Indeed, after the fine was announced, the state-run People's Daily defended the mild action in an opinion piece, noting that the anti-trust regulation's goal was to foster the healthy development of the internet platform economy, dominated by private-run enterprises that have played a key role in making China one of the global leaders in the digital economy.
Investors heaved a huge sigh of relief. ­Alibaba's stock surged 9% the next day, though it has given up some of those gains in recent days. The e-commerce giant's shares are still down 24% from their Oct 28 peak when regulators first clamped down on internet players and derailed Ant Group's public listing.
Beijing's regulators might just be getting started on reining in the giant internet firms. On April 13, regulators hauled in 34 of the largest Chinese tech firms including Tencent Holdings Inc, short video firm TikTok owner ByteDance Ltd, meal delivery firm Meituan, e-commerce firm Pinduoduo Inc and ride hailing firm Didi Chuxing Technology Co for a dressing down with the antitrust watchdog, cyberspace administration and tax authority to make sure they got the message from the US$2.8 billion fine on the Alibaba firms, and are fearful and respectful of the rules of the industry.
Learning from Alibaba's mistakes
The regulators warned the firms' top executives to "pay full heed to the warning of Alibaba's case" and conduct "self-inspections" and publicly disclose at a later stage their commitment to conduct business in compliance with the laws. "Regulatory lines can't be crossed and red lines of laws can't be touched," they said.
Bad behaviour that is now frowned upon include forcing merchants to pick one platform, abusing a dominant market position, making hostile bids to acquire top players in specific market segments, misusing big data to charge certain clients unfair pricing, turning a blind eye to inferior-quality products, leaking customer data and evading tax payments. The anti-monopoly guidelines will help reduce switching costs for merchants and put more power back in their hands.
At the core of the regulators' battle with Alibaba is its fintech unit. Ant Group was spun out of Alibaba a decade ago. Alibaba retains a 33% stake in the firm, which apart from its core AliPay mobile payments platform with 80 million active merchants and over a billion users, extends unsecured short-term loans, provides access to investment management platforms, sells insurance and even keep tracks of credit scores for hundreds of millions of Chinese households.
Ant was on the verge of what would have been the biggest initial public offering in history, with a Hong Kong and Shanghai dual listing raising over US$30 billion, which would have valued it at nearly US$330 billion. Just days before its Nov 5 public debut, Beijing stepped in with new fintech rules that forced the cancellation of the mega IPO.
New regulatory regime
On April 12, Chinese regulators announced a new regulatory regime for fintech firms that will force Ant to restructure itself as a financial holding company, like banks. Ant commanded higher margins than banks because it put up just 1% of a total loan and asked its co-lenders or partner banks to fund the rest. The new rules require fintech firms like Ant to fund at least 30% of the loan and restrict them from lending more than one third of individual borrowers' annual salary.
Like other financial regulators around the world that are trying to get a grip on the burgeoning fintech ecosystem that threatens to undermine heavily regulated traditional banks, officials in China want to rein in companies like Ant after years of explosive growth in the country's financial technology sector. Indeed, Beijing accused Ant of "regulatory arbitrage" — behaving like a financial institution without any of the scrutiny that other regulated financial institutions face. Chinese regulators value financial stability and analysts say their actions should be seen in the context of rising systemic risks to the financial system. In 2015, Beijing clamped down on fast-growing peer-to-peer lending firms because they were seen as a systemic risk. Following the collapse of P2P firms, fintech-based consumer lending grew again and Ant became the leader in that space.
Regulators have frowned upon aggressive marketing by fintech affiliates of Ali­baba and Tencent, which harvested personal data they had collected to pressure Chinese consumers to take up more debt and buy things on credit. If you think Facebook and Google surreptitiously collect a lot of data on users around the world and then use it to stifle competition, you have no clue just how much more powerful Alibaba and Tencent are in China and just how much leeway they have had until now in collecting and harvesting all sorts of personal data.
While Beijing recognises that the Chinese banking system needs to be overhauled and upgraded, and "national champions" like Ant Group can play a big role in modernising the country's outdated financial system and infrastructure, it doesn't want to lose control and certainly doesn't want private firms to become too powerful at the expense of state-owned banks. It's a delicate balancing act because there is recognition in Beijing that traditional banks have until recently not served the growing needs of small businesses as well as increasingly sophisticated consumers, and tech giants have only stepped into the breach.
Analysts say the new bank-lookalike Ant will be leaner and meaner but also less valuable to investors. Instead of commanding an IPO valuation of US$330 billion, the market might value it at a more modest US$150 billion to US$200 billion. The real issue isn't whether Ant seeks a valuation of US$150 billion or higher when it is ready for a listing towards the end of the year but whether investors will still be enthusiastic about buying into another listed bank holding company. By clipping the wings of Alipay and turning Ant into a financial holding firm, regulators have made sure that Ant will be far less attractive to investors than a real fintech firm.
Ironically, Beijing's attempt to clip ­Alibaba's wings comes at a time when the e-commerce giant faces intense competition from rivals like JD.com in the higher-end segment, and Pinduoduo in the lower end, notes China internet analyst blogger ­Lillian Li. Pinduoduo, Li believes, has a better chance of dominating the middle tier over time as its existing lower-tier customers gradually upgrade.
Regulatory action may be helping to change China's internet. Until now, China's internet has been akin to a walled garden. If you use the WeChat super-app, you could only shop on JD.com and Pinduoduo, in which WeChat's parent Tencent has stakes, but not on rival Alibaba's Tmall or Taobao. Regulators are now trying to tear down those walls and turn the entire ecosystem into an open internet. Alibaba recently launched its Taobao Tejia bargain deals app for less affluent customers on WeChat, something that would have been unimaginable just a few weeks ago. Regulators are reportedly also keen to force Alibaba to accept WeChatPay on Taobao and Tmalls, and for WeChat to accept rival AliPay on its platform. A logical next step might be for JD.com and Pinduoduo to use Alibaba's Cainiao logistics network and for Alibaba to use Meituan's grocery delivery for its supermarkets.
Let a thousand flowers bloom
Beijing's increasing control and a more hands-on approach towards private enterprise, particularly the hugely profitable internet companies that had quietly begun to flex their muscles much to the chagrin of the Communist Party leadership, means that Chinese tech giants like Alibaba, Tencent, Meituan and ByteDance will become more responsible corporate citizens. That will not make them any less attractive to investors, provided they play by the rules. A player like Alibaba may have used unfair tactics to stop rivals from intruding into its turf in the past, but it can still thrive in a more open and competitive environment.
A more open internet in China will mean less power for larger players like Alibaba and Tencent that had become near monopolies, and a more vibrant ecosystem where challenger platforms like Pinduoduo and Bytedance will be able to more effectively compete against the incumbents. If China's internet experiment succeeds, perhaps US regulators will be tempted to take a leaf out of that playbook and rein in Facebook, ­Google and Amazon and let a thousand internet flowers bloom.
Assif Shameen is a technology writer based in North America