This article first appeared in The Edge Malaysia Weekly, on June 1, 2020 - June 07, 2020.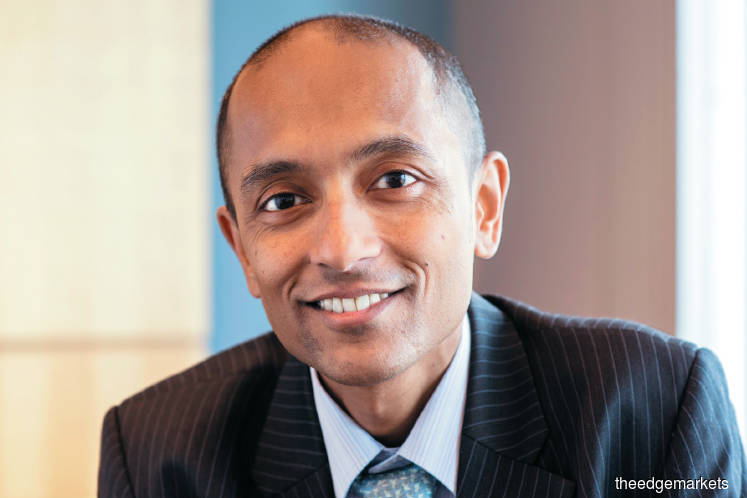 Nimal: While jobs will be lost, more often than not, jobs will be changed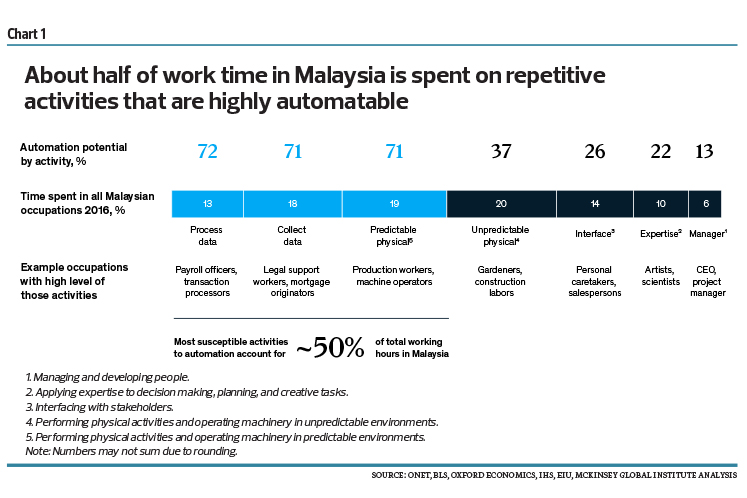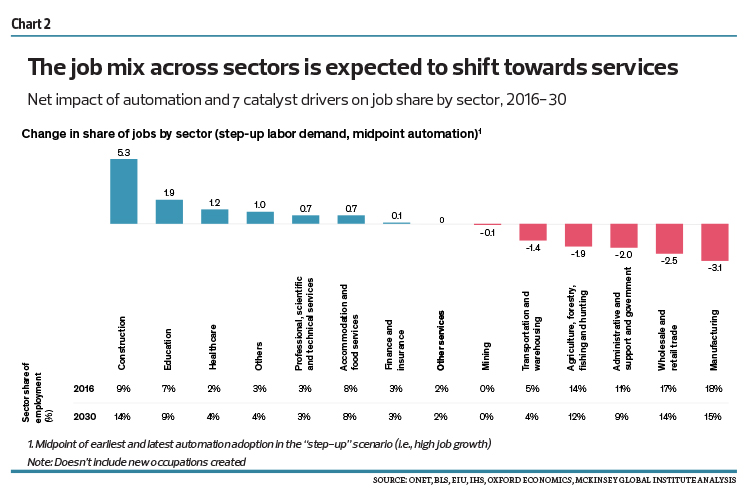 IN recent years, discussions about the future of work have centred around how automation, artificial intelligence (AI) and robotics will affect the way we work.
While governments, businesses and workers are urged to embrace these technologies, most of us continue to maintain a wait-and-see approach, partly because of cost considerations, but perhaps also due to a conservative business mindset.
However, as business processes and industries are either disrupted or brought to a temporary halt by the Covid-19 pandemic and Movement Control Order (MCO) in Malaysia, perhaps it is time to rethink the role of automation in the new normal.
Will the Covid-19 crisis slow down the push for automation, AI and robotics as financially affected businesses attempt to cut costs, or will it do the opposite?
McKinsey & Co Malaysia senior partner Nimal Manuel states that automation was already widespread even before the outbreak of Covid-19. In fact, the management consulting firm had predicted that automation could displace up to 25% of hours worked in Malaysia by 2030.
"As we see a shift towards a more 'contact-free' economy, one in which businesses and consumers look for less physical, in-person interaction, this crisis could be a turning point for automation as Covid-19 accelerates existing trends," he tells The Edge in an email interview.
With almost 20 years of professional experience, Nimal leads McKinsey's office in Malaysia, serving telecommunications and public sector clients on strategy, sales and marketing, and digital transformation.
A recent focus of the company is analytics and digital work in Southeast Asia, particularly in an emerging-market context.
Covid-19 is a humanitarian crisis that has affected millions of people, says Nimal.
In addition to putting healthcare systems under immense strain, it has caused great economic concerns over livelihoods.
"Having done everything possible to keep our people safe, we must now deal with the extreme levels of uncertainty and how it has disrupted both customer behaviours and business models," he warns.
Nimal believes the Covid-19 crisis has created an imperative to escalate the adoption of new technology across all aspects of life, from e-commerce and remote working to learning tools.
"Many businesses have vaulted forward in digital adoption in a matter of weeks, out of necessity," he observes, adding that businesses will now think differently about resilience — whether they have the ability to absorb a shock and come out of it better.
"Resilience will become just as important as cost and efficiency have been in the past."
Citing a report by the Brookings Institution, Nimal highlights that the pace of automation had increased during each of the three recessions in the past 30 years.
"Already, in grocery stores, we are seeing increasing demand for contactless checkouts — a significant shift in preference for self-checkouts and a drop in cashier-assisted checkouts. We are also seeing a huge jump in telemedicine and telehealth services, as well as e-commerce, with well-established shopping channels eating into brick-and-mortar sales," he comments.
Nevertheless, he concedes that human contact will not be eliminated. "Many people will return to in-store shopping, going to the doctor in-person and so on, and many jobs are not automatable. However, the pace of automation will increase materially."
Job losses to be offset by job creation, but preparation is crucial
As at March, Malaysia's working population stood at 15.23 million. Reflecting the negative impact of the MCO on the labour market, the unemployment rate rose to 3.9% in the month, according to the Department of Statistics Malaysia.
Note that, of the employed population, 2.81 million people were own account workers, such as traders or small traders from the farmers' markets, night markets, caterings or freelancers — groups that are generally more exposed to the risk of unemployment and work losses that could hurt their incomes during the MCO.
So, will automation make things better or worse?
Nimal's simple answer is, while jobs will be lost, more often than not, jobs will be changed.
"There is a tendency to simplify the impact of automation on jobs. Very few jobs, less than 5% of those we studied, can actually be automated in full. However, a great deal of tasks can be automated."
Earlier this year, McKinsey's research found that the equivalent work of 4.5 million workers in Malaysia could be automated by 2030.
Its finding also shows that, with the right investment in place, between 3.3 million and six million jobs are expected to be created in Malaysia by 2030.
In other words, job losses could be offset by substantial job creation. In a best-case scenario, about 1.5 million net new jobs will be created.
But he stresses that success in the new age of automation depends on preparation and training to ensure the workforce is equipped with the skills needed to thrive.
"The creation of these additional jobs will be especially important for Malaysia because of its demographic situation, expanding population, and economic impacts of this pandemic that will play out in the months ahead."
Moreover, Nimal says there could be a change in the mix of jobs, away from manufacturing and towards services, with some of the strongest growths likely to be found in sectors such as construction, education and healthcare (see chart 2).
He further cautions that a key challenge moving forward is worker retraining or reskilling, which should be in line with rising demand for not just technological skills of all kinds but also for social and emotional skills.
"That is leadership and empathy with customers, as well as for higher cognitive skills linked to creativity, complex information processing and problem solving."
He reiterates that the automation of activities can enable businesses to improve their performance by reducing errors and improving quality and speed, and in some cases achieving outcomes that go beyond human capabilities.
"Automation also contributes to productivity, as it has historically. At a time of lacklustre productivity growth, this would give a needed boost to economic growth and prosperity," Nimal concludes.