This article first appeared in The Edge Malaysia Weekly, on September 7, 2020 - September 13, 2020.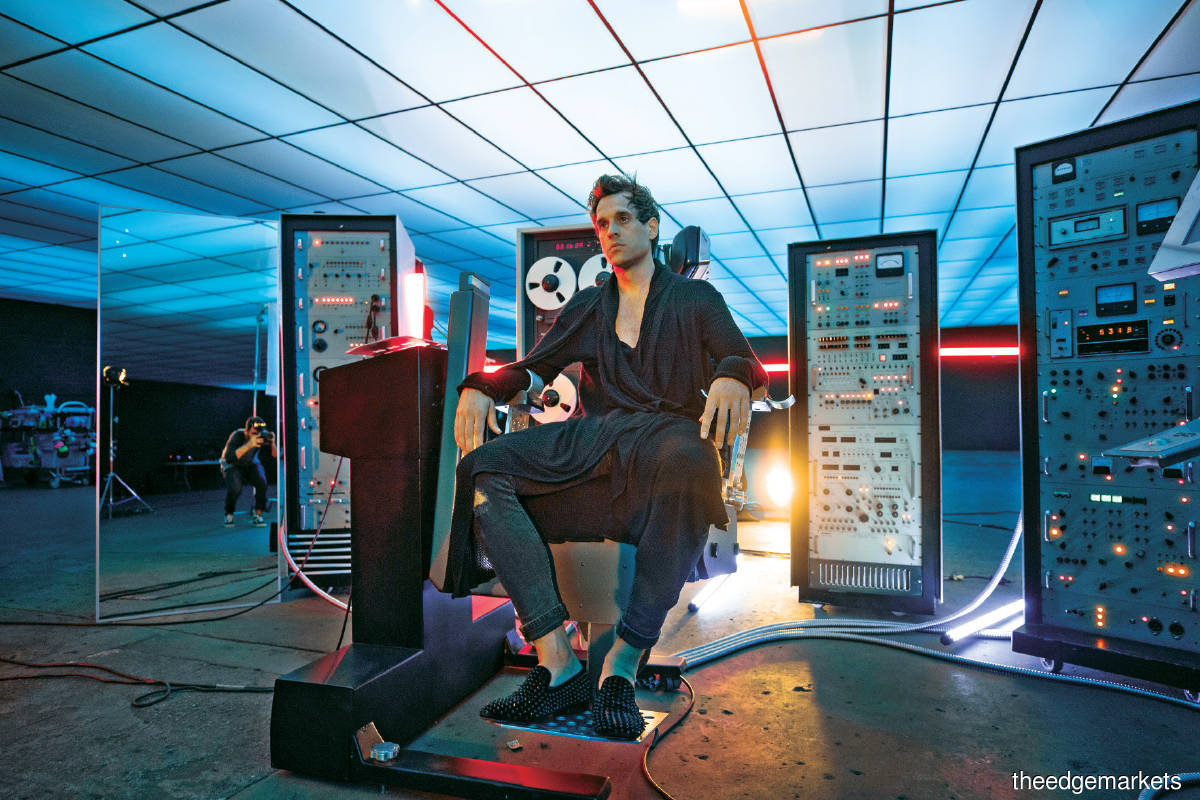 LUCAS Asher, a US-based millennial venture capitalist who has a knack for investing early in technology firms that have gone on to make it big, is keeping an eye out for opportunities in Asia, eager to invest once the Covid-19 global pandemic eases.
Asher, through his firm Tower Equity — which is based out of Beverly Hills, California — has been an early-stage investor in more than 42 high-profile tech companies including SpaceX, Lyft, Slack, Spotify, Planet, Palantir and Ripple.
"We love the Asian market, and after the pandemic, we are interested in opening up an office and investing a bit more heavily in Asia. We don't have [direct] investments in Asia yet, but a lot of companies we invest in do business there, so, by proxy, we have invested in Asia. But currently, we do not have an office there yet," Asher, who is the founder and CEO of Tower Equity, tells The Edge in a phone interview recently.
Tower Equity plans to open its first Asian office in either China or India, he says.
What Asher finds interesting about Asia right now is how its capital markets are becoming more sophisticated.
"You have companies like Ant Financial (now known as Ant Group) being valued at north of, say, US$150 billion (RM625 billion), and we think that's just the very beginning. So, Ant keeps growing in China and beyond, and we see that paving the way for a lot of fintech start-ups. I think, as Chinese capital markets become more mature, you're going to see a lot of successful companies coming out of there," he says, adding that this would provide opportunities for Tower Equity, which has a core focus on fintech investments.
Ant Group, the fintech arm of China's Alibaba Group, is preparing for a dual listing in Hong Kong and Shanghai in what could be one of the world's biggest initial public offerings.
Asher is also keeping a close eye on digital banking developments in the region. In the US, among the digital banks Tower Equity is invested in is Dave.com, a digital banking app and tech unicorn.
"[Digital banking] is a game changer. I mean, capital formation is becoming oddly democratised, and even though it's not quite the society that we have here in the US, I think the first start is giving [out] those digital banking licences. We are a strong investor in a lot of digital banks … that's a sector we're very bullish on. As these banking licences become more ubiquitous, we anticipate investing in a lot more digital banks, including in China and East Asia in general," he says.
Southeast Asian ride-hailing and payments group Grab, in particular, has caught Asher's eye. While he is watching developments at Grab with keen interest, there is no plan to invest in it as Tower Equity typically likes to get in at an early stage of a company's development. Grab is considered "a little late stage", he says.
"I think ride-sharing in general is going to take over the world and [such companies are] being undervalued right now. But market valuations are coming down. Grab specifically, is worth, I think, around US$10 billion or US$15 billion, but if you look at the type of market share that they facilitate and control, they're all undervalued, not overvalued," he says.
Asked about the key things he looks out for before making an investment in a company, Asher says he first checks if it has technical founders with engineering or math and physics backgrounds.
"I don't believe great companies are founded by mere charismatic founders. It's my observation that a significant problem needs to be solved in order for a company to scale. I usually only invest in companies that have technical founders as a benchmark of investment. Second, I look for feedback regarding the problem the team is attempting to solve. In the absence of noise around an inherent problem, I will not invest. Lastly, I look at what enabling technologies position the team uniquely to solve the problem now," he says.
M&As will pick up
A big believer in the sharing economy, Asher is convinced that mergers and acquisitions (M&As) in this space will gain steam globally as margins get thinner while business activity reaches record levels due to the coronavirus outbreak. Just recently, Uber acquired Postmates in a US$2.65 billion deal. Uber will merge Postmates with its own food delivery subsidiary, Uber Eats.
Tower Equity was an early investor in Postmates. Asher, however, declines to say how much it made from the exit.
"We were excited to invest in Postmates early on. I think that as time goes on, we'll see consolidation in the sharing economy gaining steam. The goal for these companies going forward will be to compete with Amazon.com. To do that, these companies are going to have to go on an M&A spending spree to catch up and become a force to go up against [Amazon's Jeff] Bezos. Consolidation will be the main theme of the 21st century," he states.
He points out that valuations have come down since the Covid-19 outbreak and this will also contribute to a pickup in M&A activity.
"I'm very bullish on the sharing economy even with the valuations coming down because this pandemic is short term, and it's [about] shopping on a discount right now. Investors are essentially revaluing how they're measuring value, and I think the majority of the value is still not being accurately measured. That's why we're still excited about the space," he says.
According to Asher, the next big thing in the sharing economy is probably in the professional services space. "I feel like the next sector that we haven't seen much movement on, that I'm very excited about, is professional services like legal and banking becoming part of the sharing economy."
Asher, who reportedly made his first million before he was 20 through web development services, says Tower Equity is busier than ever despite the pandemic. One of its key observations during this period is how critically important the software component is to all businesses.
"The one thing I learnt is that businesses are going to be reliant on software as a service (SaaS). Most businesses think that their No 1 reliance is their store or maybe their phone, but we see the SaaS software or the software component as being critical and equally as important. And so we learnt that every single business is going to be either disrupted or enabled by software — and businesses don't even realise that yet. If you ask businesses how much they are currently spending on Cloud software, it probably wouldn't exceed their inventory or other expense items," he says.
On a personal note, he says the pandemic has brought about a change in his own mindset. "I had to unlearn [the thinking] that going into the office was critical to my success. During the pandemic, I never saw my staff for months, and we were on Zoom and collaboration tools, but our company grew despite us not going to the office. It turned out that we're just as effective [working] remotely. And this is why I believe we can go to Asia or anywhere else … because we're still able to scale remotely."