This article first appeared in The Edge Malaysia Weekly, on July 25, 2022 - July 31, 2022.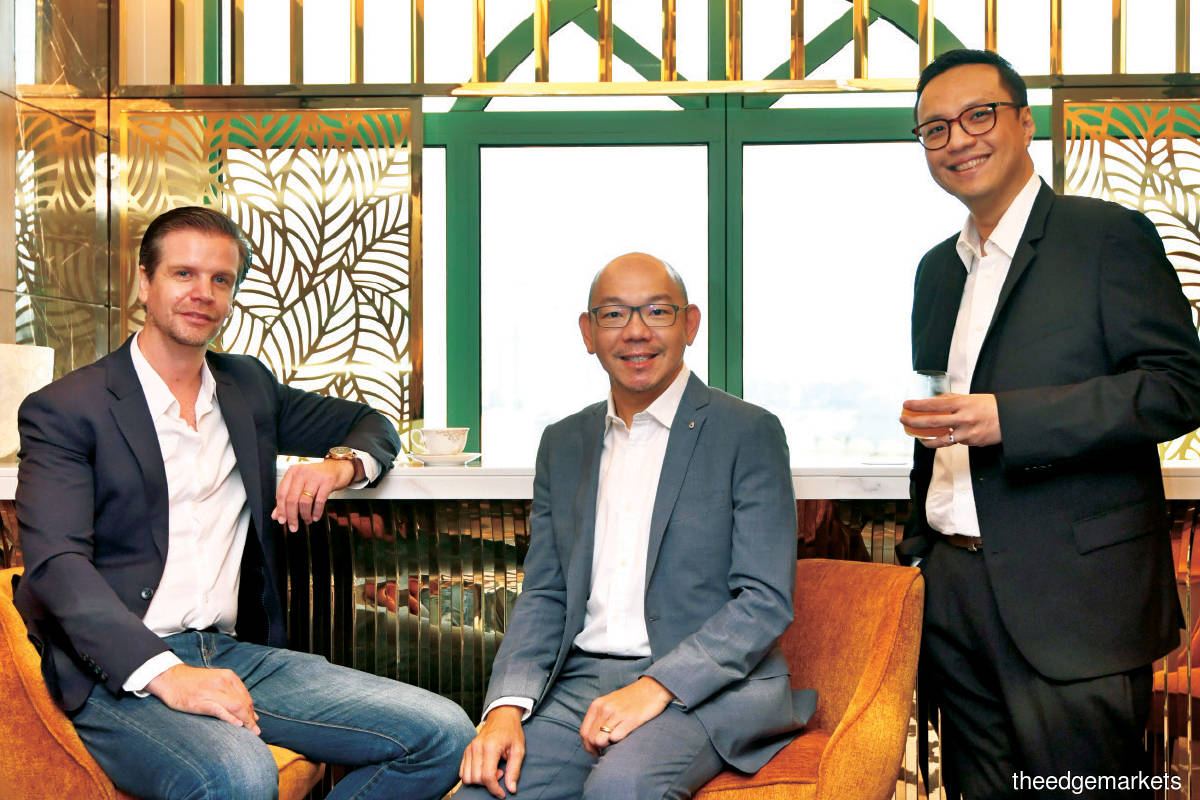 MALAYSIA has good tech entrepreneurs but doesn't have market size while Indonesia has the population but lacks good start-ups. Indonesian-based regional venture capital firm Kejora Capital believes combining their strengths would give Malaysian start-ups a boost, and has launched Orbit Fund Malaysia in partnership with the Sunway Group.
Andy Zain, founder and managing partner of Kejora Capital, says Malaysian tech founders are good, but tend to stay too long at home, held back by the relatively small domestic market, before expanding into other markets, thus missing out on the "big picture".
Within two to three years after a company has grown, "in the fifth year, the company should have become a unicorn already", Andy declares during an interview with The Edge at the 20th Club in Sunway Resort.
Being in a bigger market like Indonesia from an early stage of development would benefit them, he points out. However, venturing into a foreign market like Indonesia is not an easy task. A market of 280 million people with a proud tradition of being self-reliant would not readily accept a foreign product.
However, Indonesia lacks good entrepreneurs because of the education system and mindset.
Recognising that good Malaysian start-ups are being hindered by a lack of funding from international VCs because of slower growth in a domestic market of 32 million, Kejora Capital plans to guide them, together with Sunway and other partners, and get them into Indonesia, Southeast Asia's largest market.
"It so happens that Kejora is very strong in Indonesia and can give access to the 280 million population, but we are lacking good [tech] founders. Good founders in Malaysia are lacking a big market. So, if we can combine these two, I think it will be perfect.
"So, that is why we decided we are going to build Orbit Malaysia to identify good founders in Malaysia, invest in them, groom them and quickly bring them to the region. And when it comes to the region, they are not coming like a stranger ... they need a support system over there," adds Andy.
Raymond Hor, general manager of Kejora Capital Malaysia, describes some Malaysian start-ups as being in "death valley", where they have grown to a stage where they can take on the regional market, but are unable to get funding from international VCs.
"It cannot forever be [just relying on] Malaysian funds as they grow into the world stage, where they go for IPOs in the US, or wherever... there should be enough balance of Malaysia, Asian and even Western VCs funding them.
"Now, the issue is that if you cannot break through death valley, then you become [stuck] sideways. We are seeing this right now with some of our start-ups," observes Hor.
Launched last October, Orbit Fund has since obtained RM50 million in funding from Kejora and Sunway, or half of its RM100 million target. But as it is an alliance fund, other investors can also join in.
Unlike other VC funds, Orbit will be leveraging its limited partners (LP) Kejora and Sunway to help Malaysian start-ups reach their full potential by guiding them all the way, from testing their products and solutions to entering the Indonesian market at an early stage of their development.
Having higher growth rates would make Malaysian start-ups more attractive to international VCs, says Hor.
Orbit does not plan to invest in many start-ups as its mandate is restricted to only 15, but it will be guiding and grooming them to become regional tech companies.
Matthijs van Leeuwen, the chief innovation officer of Sunway and director of Sunway iLabs, says there has been a lot of programmes from government agencies that organised trips to Indonesia, where they spent a day or a few days. "We call it 'entrepreneurship tourism', especially pre-Covid," he quips.
"They get excited by the opportunities, but when they are on the ground, they find it very hard to actually build a business there.
"So what we realise is that we need that kind of boots on the ground, and that is why [with] a partner like Kejora being there — knowing the ecosystem, knowing how to navigate the market, knowing the right partners — it would be so much faster for Malaysian entrepreneurs to expand there.
"And this is something that applies to any of the countries in the region. Different language, culture, completely different markets, and that is how we want to expand and help Malaysian companies to scale up in the region," says Van Leeuwen during the interview.
VCs are becoming selective
Orbit will be selective from the start in identifying potential regional champions. Overseas, the recent adjustment in tech valuations on Nasdaq and other capital markets have led VCs to consider the growth potential of start-ups more carefully than before.
"Yes, they have become more cautious. but not because there are no funds. It is just that there will be a duration whereby right now — their limited partners, those pension funds, endowment funds — there's a so-called restructuring and reallocation of portfolio.
"Because the PE, VC side of their portfolio, which are the untraded funds, suddenly becomes a bigger (portion) within their whole asset allocations. The reason is, the publicly traded stocks had price corrections, and then the PE/VC part of it becomes bigger.
"And that breaches their so-called level where they cannot allocate more money into the VC," says Hor.
At the same time, the VCs also know that this is a good time to reduce the bubble in the valuations of start-ups, he adds, noting that valuations have grown a lot in the past six to seven years, even in Southeast Asia.
"We do see right now, VCs locally and overseas taking advantage of the current market situation and offering lower valuations to growth and early stage start-up, because it is a good time to make an adjustment in terms of valuations.
"Otherwise, it just becomes unrealistic, because the growth on the real business side cannot catch up with the valuation growth. And that is the problem that we are struggling with as well," says Hor.
Andy observes that there is still a lot of money flowing into the Southeast Asian VC space, especially after the authorities in China cracked on tech companies there.
Hor estimates the value of funds into Southeast Asian VCs and start-ups at US$2 billion in the second half of 2021.
"In Orbit, we are different, we are coming with a solution. We know there is still money in the market in Southeast Asia and they (investors) are looking to invest into good companies, but now they are scared. Where are the good companies?
"So, we are taking the approach to provide the solution. We are going to search for these good companies by identifying the good founders. Where can we find good founders? The better market for good founders is in countries where there is [a] better education system like Malaysia," he says.
Hor contends that Malaysians are entrepreneurial and good at what they do because of the sound education system. As such, Orbit will support these companies.
"This is why the risk is lower, the chance for success is higher, and the cost of building these companies become lower as well because they don't have to fail too many times. When they come into a new market, we will help.
"You don't need to knock on five doors, you just have to knock on the first door and get in straight away," says Andy.