This article first appeared in The Edge Malaysia Weekly, on August 26, 2019 - September 01, 2019.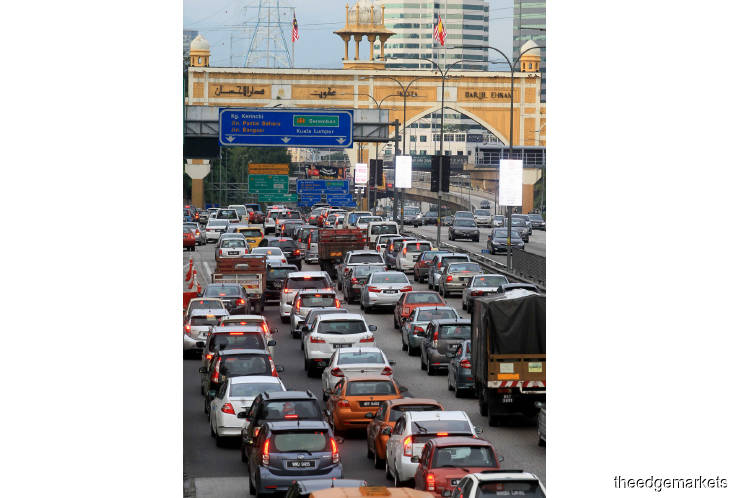 THE country's largest peer-to-peer (P2P) financing platform operator, Funding Societies Malaysia, may suffer some damage to its reputation as a secure alternative investment because one of its note issuers is on the brink of defaulting on a RM3.5 million debt. Should that happen, it could be the single largest default in Malaysia's P2P financing industry thus far.
It is learnt that the beleaguered company, which is involved in the motor oil business, has been facing serious cash flow issues. Unable to sustain daily operational costs, it has ceased operations.
When contacted by The Edge, Funding Societies Malaysia admitted that one of its note issuers — it declined to reveal the latter's identity — was indeed experiencing financial troubles.
However, the platform operator clarifies that the company has not defaulted and is working closely with the respective stakeholders to make repayments to investors.
"In parallel, we have also been proactively updating our investors on the status of the discussions. While we would like to share more information, we are bound by privacy and confidentiality considerations on behalf of our SME clients and investors," it tells The Edge.
"Further, given the current discussions, disclosing further information may jeopardise the recovery efforts which we are currently facilitating on behalf of investors. Therefore, we treat all details pertaining to the case as private and confidential to protect the interests of our SME clients and investors."
Funding Societies Malaysia, registered as Modalku Ventures Sdn Bhd, is the largest P2P financing platform registered with Securities Commission Malaysia (SC) and has a market share of more than 50%. To date, it has disbursed over RM250 million to more than 500 unique borrowers.
According to sources, the ailing motor oil company had raised RM3.5 million on Funding Societies Malaysia's platform by issuing an investment note with an interest rate of 4.17% over a four-month period.
But in fairness to Funding Societies Malaysia, investors had been warned that the probability of default by the note issuer was as high as 15.47% — significantly higher than the platform operator's default rate of less than 2%.
A background search shows that the note issuer started as a distributor of automobile parts in Southeast Asia that expanded its business to being a sole distributor of automobile retail products from the US.
It mainly distributes engine oil for passenger cars and has expanded into the industrial heavy duty lubricants market, hydraulic oils, brake fluid, gear oil, coolant and automatic transmission fluid.
Notably, the company had claimed to be the first automobile service provider in Malaysia to offer on-site car care services, including premium engine oil change services, selected parts replacement as well as roadside assistance via its all-in-one mobile application.
Partnering one of the biggest distributors in Japan, the company also recently entered the motorcycle oil market.
According to a July 26 note to investors sighted by The Edge, the note issuer's accountant had informed Funding Societies Malaysia that the company was facing financial difficulties as it had invested heavily in a "newly-ventured project that has failed".
Funding Societies Malaysia then conducted a site visit to the company's factory and office and performed a credit check on it as well as its personal guarantor.
"While the latest credit bureau check shows no adverse repayment record on its existing banking facilities, we noted a trade reference record against the note issuer for debt owing. However, our site visit noted that the business was no longer in operation, with no sight of any workers, although office furniture and fittings still remained," Funding Societies Malaysia told investors.
It further said that there are ongoing discussions with invoice debtors to align a repayment structure to the current outstanding amount and it is exploring all possible recovery avenues.
Subsequently, Funding Societies Malaysia, in an Aug 16 note, said it is still in negotiations with the note issuer and invoice debtors to explore alternative repayment options to ensure that the outstanding amounts are repaid within a reasonable time.
Concurrently, it also kept its panel lawyers updated with the progress of the settlement discussions.
"Regardless of the ongoing settlement discussion, we have been proactive in taking legal steps by issuing letters of demands against the note issuer, invoice debtors and guarantors on July 31. We have the option to proceed with the commencement of legal action against the note issuer, invoice debtors and guarantors should we deem it necessary," the platform operator told investors.
Funding Societies Malaysia adds that as many of its employees are also investors on the platform, it understands the gravity of the matter and its impact on investors' returns and experience.
The next update is expected to be made by Sept 6.
Funding Societies Malaysia tells The Edge that defaults are inevitable in SME financing, much like how every other financing institution experiences defaults on SME loans they give out. "From our experience, we expect default rates across the banking industry, for instance, for SME financing, to be in the range of mid to high single digits," it says.
The first known default in Malaysia's P2P financing space occurred in August last year.The company, which had raised RM400,000 on Funding Societies Malaysia's platform by issuing an investment note with an interest rate of 11.5% per annum over an 18-month period, stopped servicing the loan on May 22 last year.
Funding Societies Malaysia elaborates that since it began operations in February 2017, it has been driving greater investor awareness and education on the risks of defaults and the importance of diversifying, which has helped to manage investors' expectations and experience when a default occurs. "In order to help investors diversify their investments more effectively, we pioneered our market-leading auto-invest algorithm back in 2017 so that investors are able to easily spread their investment across multiple SMEs that fall within their investment criteria."
From 2015 to June this year, Malaysian equity crowdfunding (ECF) and P2P financing platforms have collectively raised RM432 million, benefitting over 1,200 micro-SMEs. These financing campaigns attracted more than 12,000 investors, 90% of whom were local and retail investors.