This article first appeared in The Edge Malaysia Weekly, on February 1, 2021 - February 07, 2021.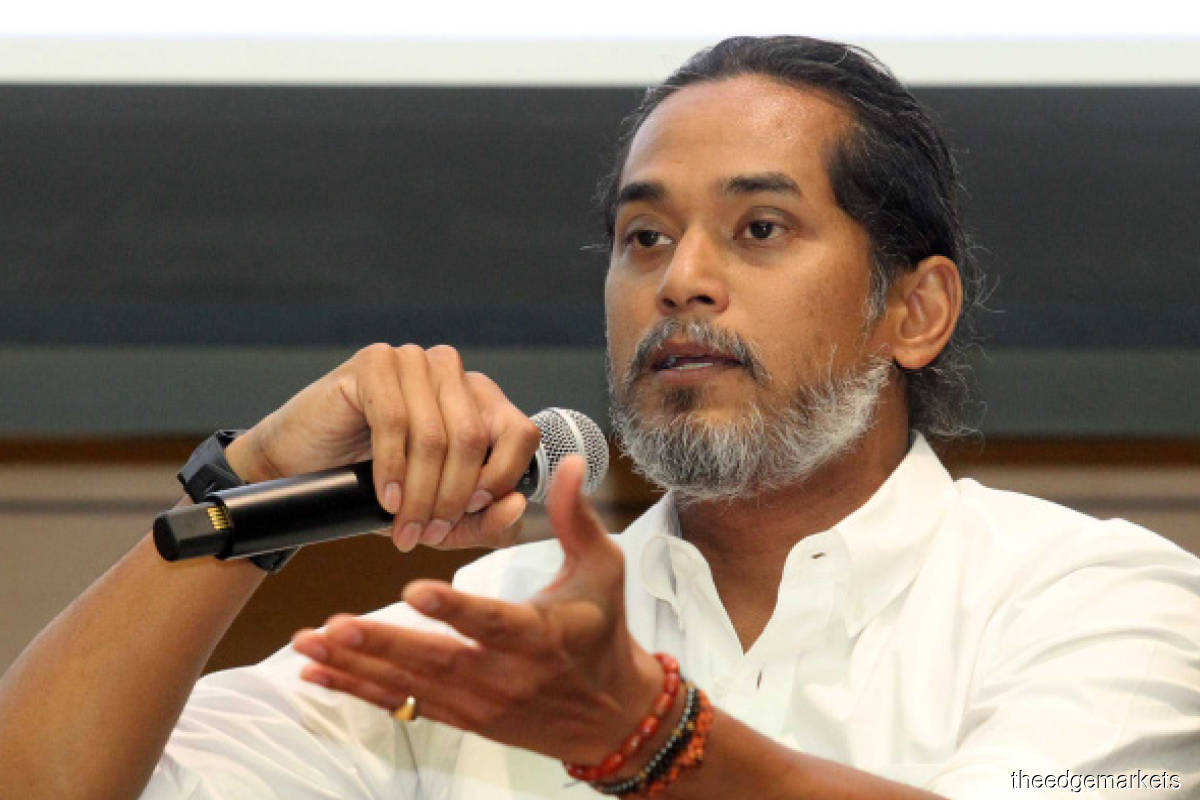 TECH outfits Google, Facebook Inc, Microsoft Corp and Malaysia Internet Exchange, which are having issues with the local cabotage policy, are understood to have met with Minister of Science, Technology and Innovation Khairy Jamaluddin in mid-January to help solve their problems.
While Khairy is understood to have agreed to assist, details of his plans were not available at press time.
Google, Facebook and Microsoft are also believed to be seeking a meeting with officials from the Ministry of Finance to state their case.
"From what I know, they (the tech companies) have yet to secure a date (to meet with the officials of the Ministry of Finance), but they are working on it," a source familiar with the developments tells The Edge.
Late last year, Google, Facebook and Microsoft expressed their unhappiness and one of them even said it might review cable investments in Malaysia, after Minister of Transport Datuk Seri Wee Ka Siong exercised his powers under Sec 65U of the Merchant Shipping Ordinance 1952 and revoked an exemption for cabotage policy for submarine cable repair vessels on Nov 13, 2020.
Wee came under considerable flak, as the tech giants, which have substantial investments, threatened to pull out.
Cabotage involves laws put in place to protect domestic shipping industries from foreign competition.
The argument put forward by the tech giants is that there is a scarcity of Malaysian flagged vessels with the requisite capability to undertake submarine cable repair. As such, their maintenance and repair contracts would involve the charter of a foreign flagged vessel to undertake maintenance and repairs.
In some of the correspondence with government entities viewed by The Edge, the tech companies explain their stand: "Most of the world's coastal countries do not treat submarine cable installation or repair as cabotage. Most countries define 'cabotage' as the transport of cargo or passengers between two domestic coastal points.
"Submarine cable installation and repair, however, do not involve transport of cargo or passengers. Instead, they involve installation and repair of long-term infrastructure deployed on the sea floor. The cable and repair material are deployed, rather than transported to another port.
"The tools on the vessel are used on the vessel to accomplish the installation or repair, rather than transported (and offloaded) as cargo. The crew operates and performs on the vessel, rather than using it as a means for travelling from port A to port B. As such, cabotage laws in most countries do not apply to subsea cable repairs."
Issues emerged, as the Malaysian Shipowners Association (MASA) has a right to block the use of a foreign vessel if a local company that is a MASA member has an asset of similar specifications that can undertake the requisite task.
In a nutshell, MASA is seeking to protect local companies. While its intentions are noble, this has resulted in delays averaging up to 27 days for undersea cable repair works, which the tech giants deem unacceptable.
The needs of the country versus a few shipping companies
Some say the government needs to balance the needs of MASA and a couple of shipping companies, at the most, with the requirements of the tech giants, which have a much larger or overreaching impact on the country.
There are more than 400 submarine cables in service worldwide, spanning about 1.2 million kilometres, according to news reports.
In the early days, submarine cables were owned by telecommunications companies, many of which formed consortiums to help reduce capex. Now, however, with internet giants such as Google, Facebook, Amazon Web Services, Microsoft and Netflix Inc making up the lion's share — 70% to 80% of global internet traffic — these companies are directly investing in building new cables.
According to reports, more than 95% of the world's data is transmitted through submarine cables. Telegeography, a source for telecom news, numbers and analysis, says global submarine cable capacity is forecast to grow 143% by 2022.
As at end-2019, Malaysia had 16 international cables and nine domestic cables at various landing stations, but many tech companies are understood to be looking at increasing capex in this area.
On the flip side, there are only a few local players that are capable of undertaking submarine cable repair, including better-known names such as Dagang NeXchange Bhd, OMS Group Sdn Bhd (formerly Optic Marine Services Sdn Bhd) and iFactors Sdn Bhd.
Checks show, however, that only one local company owns a Malaysian flagged vessel capable of handling submarine cable repair.
OMS Group has a Malaysian flagged vessel, Cable Orchestra (previously known as Fu Xing), which is a barge — as it has no engine, it needs to be towed by a tugboat to the location where the maintenance work is required.
Cable Orchestra is a vessel with Dynamic Positioning 1 (DP1) capabilities. DP is a computer-controlled system that maintains a vessel in a particular position, using propellers and thrusters. The requirement for most of the tech giants in submarine cable repair is DP2, a more advanced vessel, ideal for rougher waters. This requirement stems from insurance companies seeking to mitigate their risks.
Owing to this shortage of locally flagged submarine cable repair vessels, former Minister of Transport Anthony Loke Siew Fook had approved an exemption for submarine cable repair vessels in March 2019, after complaints of delays by various parties. Loke's decision was reversed by Wee.
Quite recently, local company Arus Restu Sdn Bhd secured a contract from Orient Link Pte Ltd to construct a new cable landing station in Selangor to form the last-mile connection of the Myanmar, Malaysia, India, Singapore Transit (MIST) cable system.
Orient Link is a joint venture between NTT Ltd, Fund Corporation for the Overseas Development of Japan's ICT and Postal Services Inc and WEN Capital Pte Ltd.
A check on the Companies Commission of Malaysia (CCM) shows that Arus Restu is 51%-controlled by Langkah Empayar Sdn Bhd with the remaining 49% held by the OMS Group.
Its press release says Arus Restu was established in 2012 and, in 2017, received two licences from the Malaysian Communications and Multimedia Commission, as a network service provider (individual) and network facilities provider (individual), which allows it to offer communications facilities and services in Malaysia.
Arus Restu's financials indicate that the company has not done any business over the past few years, as it has generated no revenue.
Meanwhile, Langkah Empayar has a paid-up capital of RM3, and is equally controlled by Mohamad Rozaimy Abd Rahman, Ahmad Jaafar Jamil and Muhamad Zaidi Mohamed.
A check on professional network outfit LinkedIn indicates that both Ahmad Jaafar and Muhamad Zaidi have ties with the OMS Group.
Langkah Empayar's financials do not show that it has undertaken any business in the past few years.
Meanwhile, OMS is 51%-controlled by Datuk Lim Soon Foo, and members of his family hold the remaining shares. Until last October, Lim was a substantial shareholder of oil-and-gas outfit Daya Materials Bhd. He was a director of the company from August 2011 to October 2018.
For its financial year ended December 2019, OMS chalked up after-tax profits of RM7.61 million from RM53.3 million in revenue.
As at end-December 2019, OMS had RM214.46 million in assets and RM130.28 million in total liabilities.
According to its website, OMS has five cable-laying vessels — three ships and two barges — and three anchor-handling tug boats. The Edge understands that OMS has another installation and repair ship Lodbrog, based in Keelung, Taiwan. It could be flagged in Malaysia to handle domestic jobs, but this remains unsubstantiated at press time.