This article first appeared in The Edge Malaysia Weekly, on May 31, 2021 - June 06, 2021.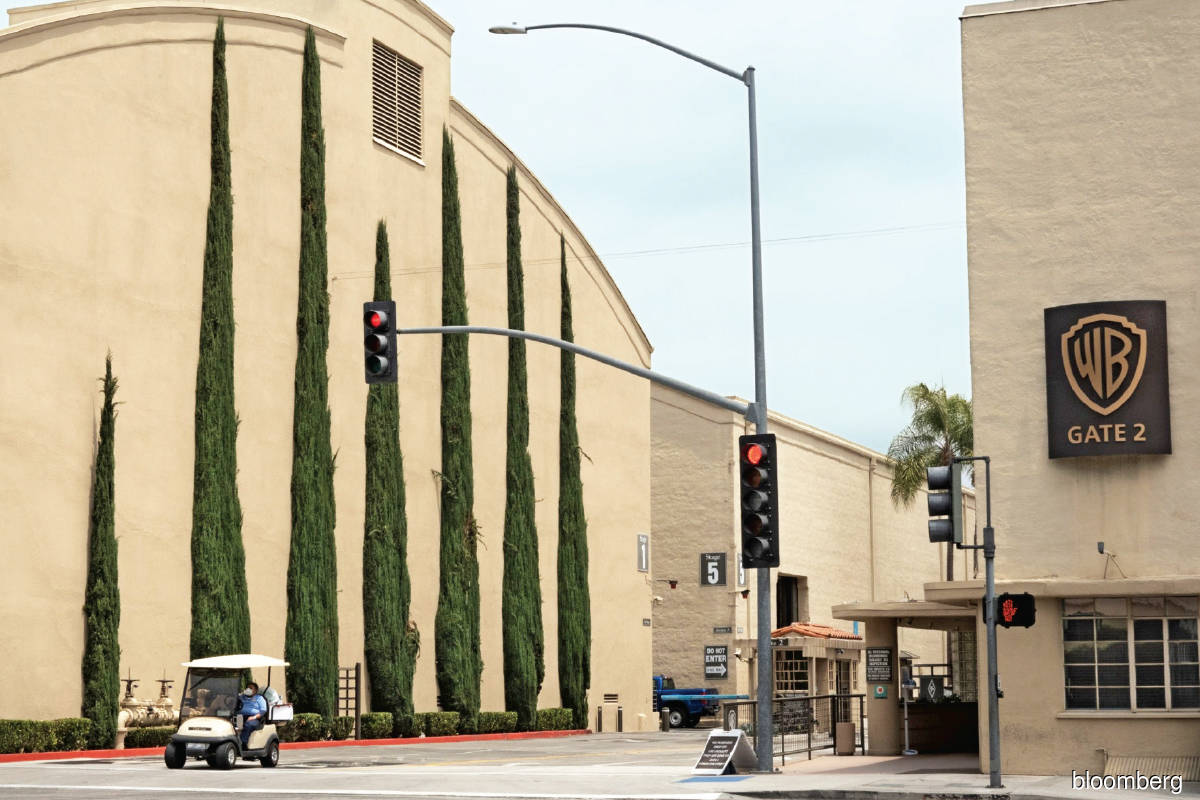 LONG-time followers of this Tech column might recall that I have chronicled the rise and rise of streaming giant Netflix, the collapse of cable TV or pay-TV bundle as "cord cutting" gathered pace, and an array of big media mergers, including Fox Corp's sale of its assets to The Walt Disney Co in 2018. Over the past two weeks, the reshuffling of the global media has suddenly gained momentum. On May 17, US cellular service powerhouse AT&T announced that it would spin off its WarnerMedia assets and merge them with Discovery, less than three years after it acquired them with much fanfare for US$85 billion.
WarnerMedia owns cable channels such as CNN, HBO, TNT and TBS as well as the Warner Bros TV and film studio. Discovery owns Animal Planet, Science Channel, reality TV-focused TLC and home improvement, real estate channel HGTV and the eponymous Discovery channel. The combined WarnerMedia-Discovery entity is likely to command a market capitalisation of around US$100 billion when it starts trading by June next year.
Last week, e-commerce behemoth Amazon.com agreed to buy control of venerable Hollywood movie studio MGM Holdings, with its vast archive, including the iconic James Bond movie franchise, for US$8.5 billion, including debts, in an effort to beef up its own Prime Video streaming service. Aside from the lucrative Bond and Rocky franchises, MGM has a massive 4,000 titles and back catalogue of video content and 17,000 hours of TV programming, a TV studio and Epix, a premium pay-TV channel.
Competition hots up
The two deals put a lot of pressure on the remaining streaming players. Cable TV ­giant Comcast (which owns NBCUniversal), ViacomCBS (which among other things owns Paramount movie studio), Sony Entertainment (which owns Columbia Pictures movie studio), players like studio Lions Gate Entertainment as well as iPhone maker Apple (which has its own fledgling AppleTV+ streaming service) need to do something if they are to compete with the two streaming giants, Netflix and Disney. There is also mounting pressure on Facebook and Google's owner Alphabet Inc, which long have had ambitions to expand into filmed entertainment, to show whether they are really serious or are willing to sit it out in this round and come back to fight over the spoils in the next round.
AT&T, once the world's biggest telco, poured US$152 billion into the media business over the years only to sell it all for less than half of what it paid. It purchased DirecTV, a satellite TV firm, in 2015 for US$67 billion, including debts. Earlier this year, AT&T sold DirecTV to private equity firm TPG at a US$16.5 billion valuation. In 2018, AT&T bought the filmed entertainment assets of Time Warner. Those are now being hived off into a separate entity. The newly listed spinoff will be 71%-owned by AT&T shareholders and 29% by Discovery shareholders. If you do the maths, over 5½ years, AT&T has lost a whopping US$93 billion on its media forays.
Telcos have huge recurring cash flows, which allow them to do humungous mouth-watering deals. The TimeWarner deal made AT&T's CEO the boss to Hollywood stars but in the history of Tinseltown, few outsiders have ever made money. AT&T piled up US$169 billion in net debts to fund its Hollywood adventure. To keep investors interested, it kept borrowing more to pay huge dividends. The current dividend yield of AT&T stock is over 7.6% — the sort widows and orphans yearn for. When the new spinoff deal goes through, AT&T will slash the dividend by nearly half, leaving the poor investors holding the bag.
Poster child of the dotcom boom
Before I get to what the global media reshuffle means and what to expect next, here is a short history. In January 2000, at the height of the dotcom bubble, Time Warner — then the largest media company on earth with a movie studio, cable assets, TV channels including CNN, the world's largest TV and film archives, second-largest music firm and some of the most profitable magazines — agreed to merge with fledgling internet access provider AOL in a US$182 billion merger. I remember the day vividly because I was a journalist working for Time Warner at the time, covering the tech bubble. In 2001, the first full year of the merger, AOL Time Warner recorded a loss of US$54 billion — the biggest-ever annual loss by a listed firm at the time. Verizon, AT&T's main competitor, acquired AOL from the giant firm and later merged it with remnants of another former internet high flyer, Yahoo!. Verizon is now selling those internet assets for a fraction of what it paid for them.
Basically, the global media war is all about playing catch-up with streaming pioneer Netflix. People no longer watch free-to-air broadcast TV channels or indeed cable or pay-TV. The average American household pays US$70 to US$80 for up to 300 channels in a cable subscription. You can bundle it with internet access and even a phone line and pay slightly less but you are still paying a lot of money. By cutting the cord and just subscribing to a bunch of streaming services, viewers can save perhaps up to 60% of what they used to pay.
For now, Disney+ is the only real competitor to Netflix in the streaming business. Two years ago, Disney bought Fox's entertainment assets for US$71.3 billion. (Fox now broadcasts just news and sports.) Competitors like NBCUniversal's Peacock+, ViacomCBS's Paramount+, Lions Gate's Starz and others are still struggling. Of course, there are also streaming services of tech giants like Amazon's Prime Video and Apple TV+.
The key to building a successful streaming service is a huge production budget for original content. Netflix spent a whopping US$17.3 billion on original content last year. Clearly, the reason Netflix is the far and away leader in global streaming isn't because it has a huge archive of old movies but because it has been willing to spend big on new original content every year. Having used popular third-party content to build its subscriber base and achieve economies of scale, Netflix is now in a position to self-fund an original content offering that rivals the entire TV and movie industry combined, notes Andrew Uerkwitz, media analyst at Jefferies & Co in New York.
To compete effectively, Amazon spent nearly US$11 billion last year on original content. Disney earlier this year said it had an annual budget of US$8 billion to US$9 billion for Disney+ content until 2024. On top of that, Disney is spending between US$6 billion and US$7 billion on Hulu and ESPN Plus streaming content. Apple reportedly spent US$6 billion last year and its production budget is expected to be between US$6 billion and US$8 billion annually. NBCUniversal spent US$2 billion to build original content for Peacock last year and budgeted another US$2 billion this year. In March, ViacomCBS raised US$3 billion in secondary stock offerings, mostly to fund original content for its Paramount+ service. With a mountain of debts, AT&T had little money left to fund new streaming content, which eventually forced it to sell WarnerMedia.
To be sure, not all streaming services are "pure plays" that are looking to make money. An exception to the rule is Netflix, which has lost tons of money for years but is now close to turning a break-even point. It charges US$13.99 a month in the US for a standard subscription and US$17.99 for a premium subscription. If you live in India, you would pay only US$2.79 for a basic subscription and US$10.98 for a premium subscription. Disney+, which charges US$7 a month, or half of Netflix' standard subscription, isn't in the business just to make money from streaming. It also sees streaming as a way to drive sales to its theme parks, hotels, cruises, and to licensing deals on its popular shows like The Mandalorian or to sell Baby Yoda dolls. The goal of Apple TV+, subscription for which costs just US$4.99 a month, is to help its parent firm keep its iPhone and iPad users happy and hooked on an array of expensive gadgets and accessories like AppleWatch or AirPods, aside from padding up its profits.
The main objective of Amazon, which offers its streaming services free to its 150 million Prime members in the US and over 50 million members overseas, is to boost its e-commerce revenues, sales of AWS cloud infrastructure services and Whole Foods grocery stores. Amazon has an 11-year right to broadcast NFL's Thursday Night Football starting next year, which its Prime members will be able to access for free. Amazon Prime membership, which costs US$12.99 a month, comes with free and speedy delivery of things you buy from its online store or Whole Foods groceries. As an Amazon Prime member, I can get same-day free delivery of things I buy on Amazon. You can actually subscribe to Prime Video separately for US$9 a month without being a member of Amazon Prime but few people bother to do that.
What would Apple do?
Amazon's acquisition of one the most iconic entertainment brands in the world is seen as the most aggressive foray yet by a tech giant into Hollywood. So, what would Apple do? And what are the options for NBCUniversal, ViacomCBS and others? Apple reportedly kicked MGM's tyres three years ago before it rolled out Apple TV+ offerings in mid-2019. At the time, MGM was valued at around US$6 billion. Over the years, Apple has had merger talks with WarnerMedia as well as with ViacomCBS and Lions Gate. Each time, the iPhone maker walked away, presumably because it did not want to pay the high price sellers were asking.
Neil Cybart, a New York-based tech analyst, notes that Apple has pursued organic growth over spending billions on a catalogue of older video content, much of which is past its prime. Instead, Apple has taken a fraction of that cash and put it into hiring the best Hollywood talent to produce original content. "To stand out, Apple has bet on a 'curation' strategy for video — going for quality over quantity," Cybart says.
Yet, what has worked for Apple so far might not work now that WarnerMedia-Discovery and Amazon-MGM have emerged as formidable challengers to Netflix and Disney. The next move is likely to be Apple either tying up with NBCUniversal or ViacomCBS or the smaller media entities partnering with other tech giants like Microsoft, Google and Facebook. Microsoft was in the TV business before. It used to own half of MSNBC, a cable news channel that is now fully owned by NBCUniversal. Google recently began breaking out revenues and profits for its YouTube subsidiary in what might be a precursor to  its push into original filmed entertainment. We are entering the golden age of entertainment. There has never been a better time to be a movie aficionado watching the best of Hollywood from your own home on any screen — TV, tablet or even your smartphone.
Assif Shameen is a technology writer based in North America