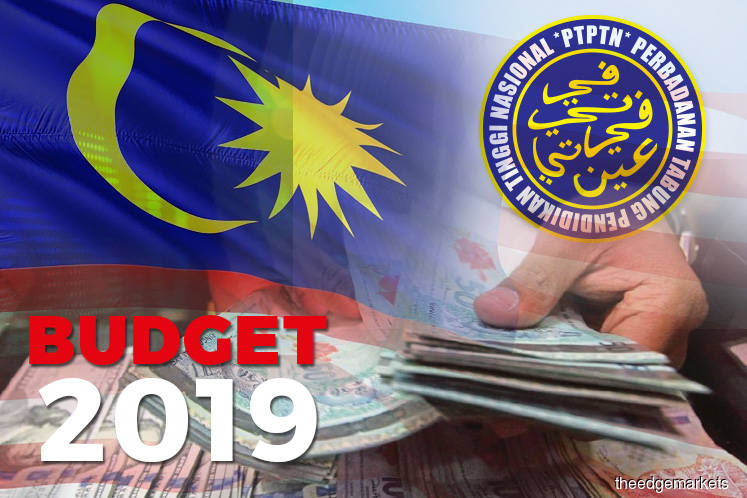 KUALA LUMPUR (Nov 2): The government will provide a tax relief for companies that help settle the National Higher Education Loan Fund (PTPTN) loans of their employees in 2019.
Finance Minister Lim Guan Eng, who announced this in his Budget 2019 speech today, also proposed a loan repayment schedule for borrowers aimed at ensuring the sustainability of the fund.
"There will be a progressive loan repayment schedule with a percentage ranging from 2% to 15% of the borrowers' monthly income depending on their income level.
"This repayment schedule will only apply to those with at least RM1,000 in monthly income," said Lim.
The government is also raising the individual tax relief for savings deposited in the PTPTN National Education Savings Scheme (SSPN) from RM6,000 to RM8,000.
Students from B40 households who have successfully obtained a first class honours in their studies will also enjoy a discount on their loans.
Lim said the government will also write off the debts of borrowers aged 60 and above with a monthly income of less than RM4,000. The move is expected to benefit up to 350 borrowers with a cost of RM4.2 million.