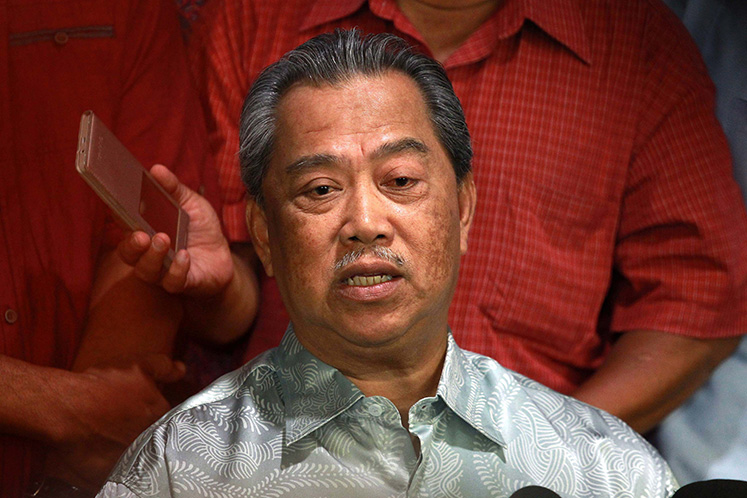 PUTRAJAYA (May 23): The Cabinet has agreed to set up a special task force to study the Malaysian Human Rights Commission (Suhakam) report on the disappearance of Pastor Raymond Koh Keng Joo and social activist Amri Che Mat, said Home Minister Tan Sri Muhyiddin Yassin.
He said the task force, which will have six or seven members, would then recommend the appropriate action to be taken by the government or the parties responsible for the case.
Muhyiddin said the Government is identifying the people suitable for the task force and will name them soon.
"This is because the report, among other things, said the police were involved (in the disappearance) and so on, and that those with the power to investigate are also the police.
"So we want to ensure that those suitable will be named and will be given a reasonable period, for example three months, to submit their findings based on their investigation of the Suhakam report," he told reporters after a programme to instil noble values during Ramadan here today.
Muhyiddin said police will also be part of the task force but the Ministry will ensure that anyone named to the team does not have any links to the case.
"The allegations implicated the Special Branch and others, so we cannot place people with interests and that is why we need time to name people who are suitable.
"We have identified some names but we want to contact them to get their consent, and after that only we will give the terms of reference and the like, and how long the task force will operate," he said.
Based on a public inquiry which began in October 2017, Suhakam came up with the conclusion that the Bukit Aman Special Branch was responsible for the enforced disappearances of Koh and Amri.
Koh, 64, was abducted by a group of masked men while driving in Kelana Jaya, near here, on Feb 13, 2017 while Amri, 44, a co-founder of Perlis Hope Welfare Association, disappeared on Nov 24, 2016.
Asked on a statement by Datuk A. Kadir Jasin, the Prime Minister's media adviser, that Ministers, Menteris Besar and Exco members who performed below par should quit voluntarily, Muhyiddin said it was up to the individuals concerned to do so if they felt they were no longer fit to be in the Government administration.
"I do not know who he was referring to but if it was me I would quit. If it's others, it's up to them," said Muhyiddin, who is president of Parti Pribumi Bersatu Malaysia (Bersatu).
Kadir's statement was just his personal view as a media practitioner although he is also a member of the Bersatu supreme council, he added.
"This is the prerogative of the prime minister, if he wishes to take any measure," Muhyiddin said.
Yesterday, Kadir, in his blog, said after one year of Pakatan Harapan (PH) rule, those appointed and given responsibility should review their positions as the period was long enough for them to learn to discharge their responsibilities to fulfill the people's aspiration.