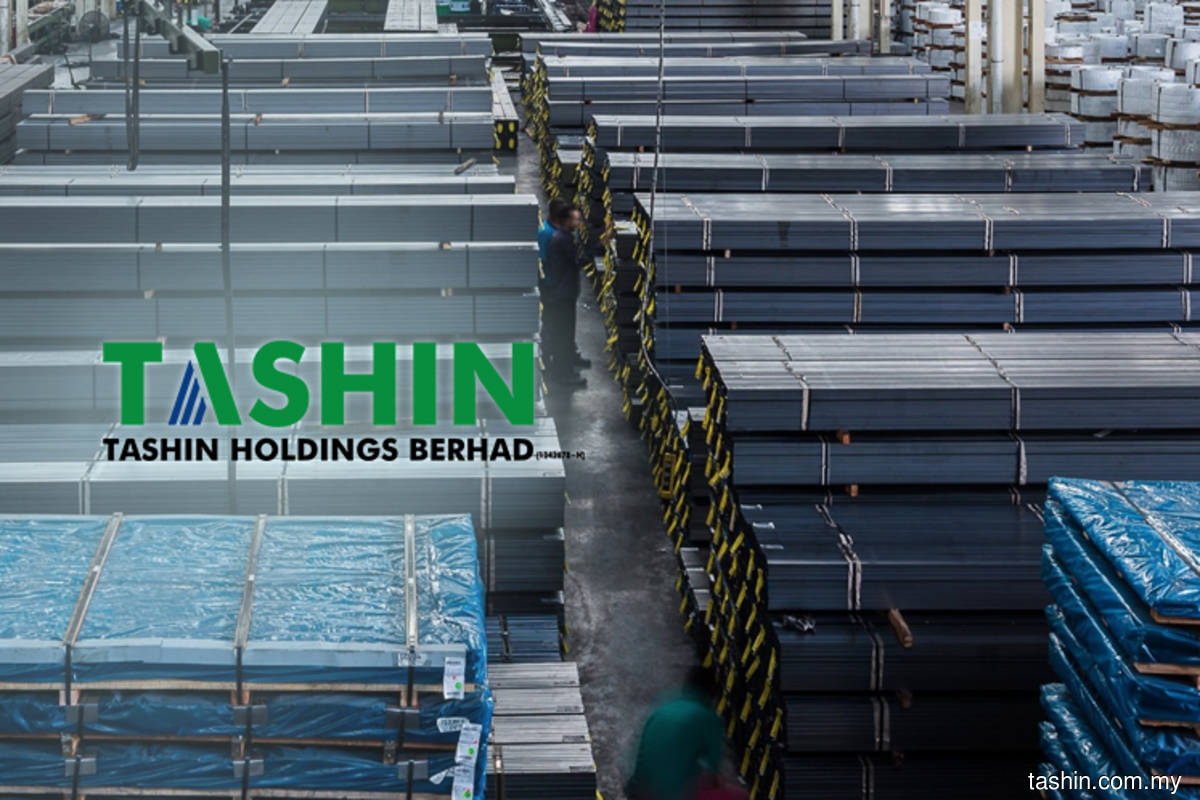 KUALA LUMPUR (Nov 18): Tashin Holdings Bhd's net profit for the quarter ended Sept 30, 2021 (3QFY21) rose 803% year-on-year (y-o-y) and 52.9% quarter-on-quarter to RM20.82 million, thanks to continued rise in steel prices and profit margins.
The results for the flat steel manufacturing group came in much better than RM2.31 million in 3QFY20, despite a 23% decline in sales volume as sales were affected in Klang Valley due to the Movement Control Order.
Quarterly earnings per share came in at 5.97 sen, from 0.66 sen in 3QFY20.
The group subsequently declared a dividend of RM6.98 million or two sen per share, payable on Dec 16. It declared no dividend for the same quarter last year.
Revenue in the quarter came in 41.33% higher y-o-y to RM97.71 million, from RM69.13 million.
Owing to the steep rise in steel prices this year, Tashin's net profit for the cumulative nine months ended Sept 30, 2021 multiplied more than 16 times to RM46.67 million or 13.37 sen per share.
Revenue for the period rose 69.14% to RM278.61 million, from RM164.73 million.
"The gradual reopening of the economy and resumption of business activities has contributed to better revenue for the group," Tashin said.
"However, the steel industry remains highly competitive and profit margins for coming quarters are sensitive to global steel price movements," it added.
Shares of the steel product manufacturer rose 1.5 sen or 2.46% to 62.5 sen, giving it a market capitalisation of RM216.36 million.