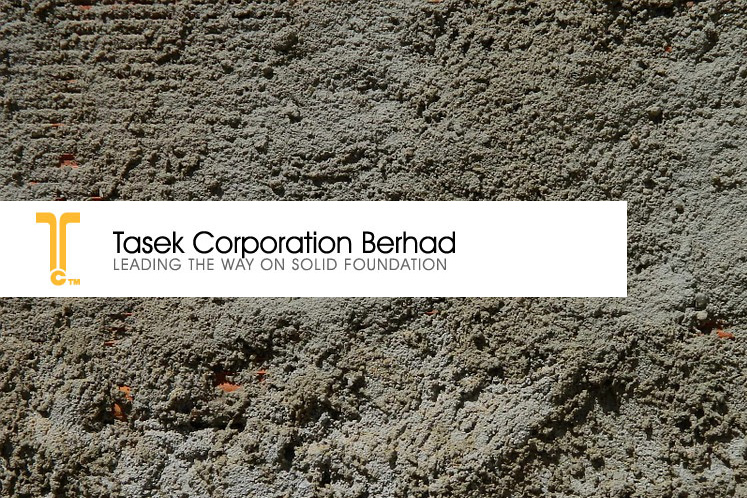 KUALA LUMPUR (March 18): Tasek Corp Bhd saw 7.6 million shares, representing 6.28% of the group's total 121.1 million outstanding shares, traded off-market at a discount today.
Bloomberg data showed that the transactions were carried out in two tranches in the final minutes of trading today at RM4.76 apiece, or for an aggregate value of RM36.19 million.
This represents a one sen discount to Tasek's open market closing price of RM4.77, with a mere 2,000 shares crossed.
Parties involved in the off-market transaction were not known at the time of writing.
Tasek Corp is principally involved in the manufacture and sale of cement, cement-related products and ready-mixed concrete in Peninsular Malaysia. Based on its current price, Tasek Corp has a market capitalisation of RM577.85 million.
The group recently reported an annual net loss of RM21.8 million on revenue of RM554.78 million, hit by intense pricing competition in the domestic market, lower ready-mixed concrete sales volume, higher costs of production and lower interest income.
Tasek Corp's board is helmed by Kwek Leng Peck as its non-executive chairman. Kwek joined the board as non-executive director in June 1984, and has been Tasek Corp's chairman since April 2009.
Kwek is also executive chairman of Hong Leong Asia Ltd. Hong Leong Asia's subsidiary HL Cement (Malaysia) Sdn Bhd, is Tasek Corp's largest shareholder with a 74.28% stake in the group, as at March 2018.
Tasek Corp has seen an 18% run-up in its share price, since hitting a seven-year low of RM4.05 on Dec 21, 2018.