This article first appeared in The Edge Malaysia Weekly, on September 14, 2020 - September 20, 2020.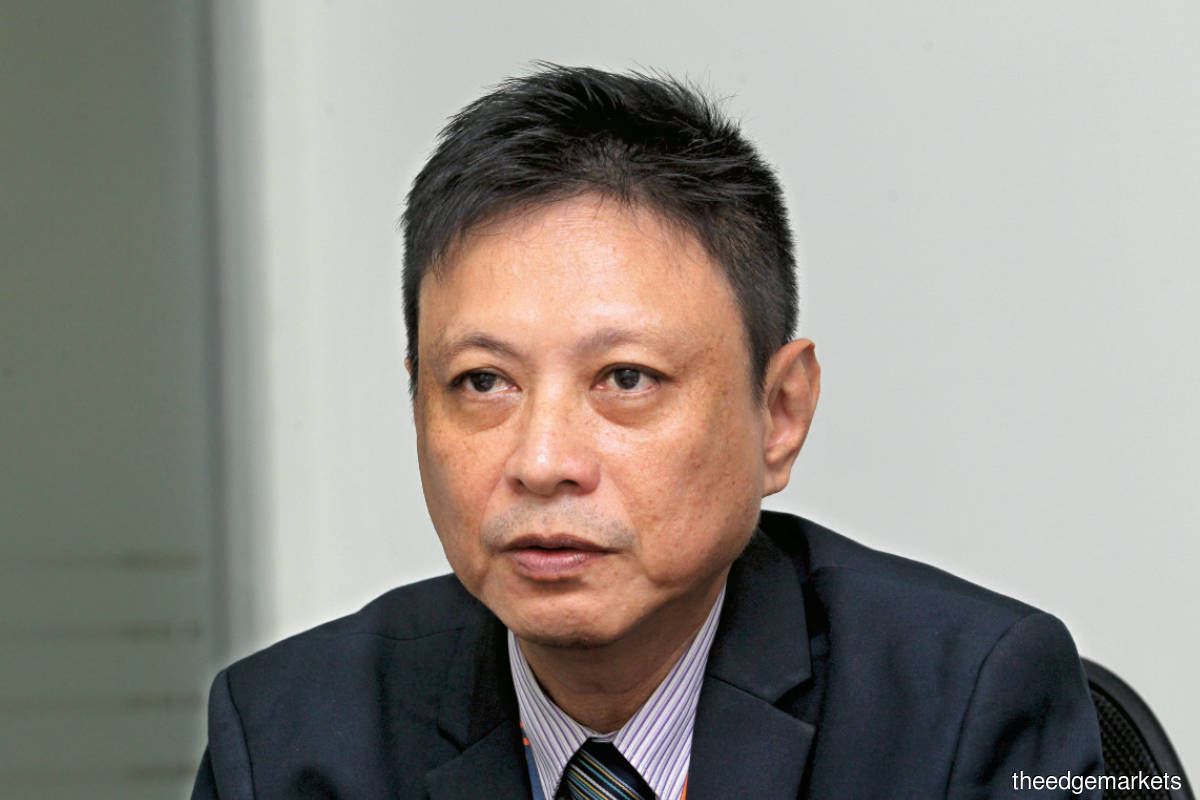 AFTER staging a turnaround in its first financial quarter ended June 30, 2020 (1QFY2021), Tasco Bhd has seen its shares run up rapidly.
On Aug 26, the total logistics solutions provider reported a net profit of RM2.64 million in 1QFY2021 compared with a net loss of RM377,000 in the previous quarter. On a year-on-year basis, its net profit doubled from RM1.28 million a year ago, even as revenue slipped 2% to RM178.57 million.
Since then, Tasco's share price has gained 71% to close at RM1.45 last Thursday, giving the company a market capitalisation of RM290 million. It added RM120 million in market value in that time.
While the run-up in the stock has been attributed in part to the strong 1QFY2021 financial results and other encouraging signs from the company, a market observer points out that it has been amplified by some investors who have been betting that total logistics solutions providers like Tasco will benefit from the delivery of any future Covid-19 vaccine, which requires cold-chain facilities.
"The market euphoria surrounding rubber glove and pharmaceutical stocks seems to have spread to cover cold-chain logistics companies as investors scramble to find the next big thing that would benefit from a Covid-19 vaccine breakthrough," the market observer tells The Edge.
The run-up in the group's share price has outpaced the earlier predictions of even the most-bullish analysts. Last Friday, MIDF Research revised its target price to RM1.32 from 80 sen previously, but it is still 9.8% lower than the counter's Thursday close of RM1.45. The research firm is maintaining a "neutral" rating on Tasco as the current environment remains largely uncertain due to the Covid-19 pandemic.
JF Apex Securities analyst Lee Chung Cheng sees Tasco in a solid position to keep delivering positive results to meet his full-year estimate of RM15.5 million in net profit.
"Although we reckon that Tasco's financial result is improving, we are of the view that its business outlook is still challenging, given the current political and economic uncertainties coupled with negative impact from the pandemic on global trade and business activities," he says in an Aug 27 report. Lee rates the stock a "hold" along with a 93 sen price target.
"In view of our cold-chain logistics capacity, there were some queries on whether we would have a role to play in the event there is a vaccine for Covid-19, and the short answer to that is no one knows when and if there will be an effective vaccine, and if so, how many doses are needed, and when and how it will be available for distribution, including the technical requirements for the storage and distribution," Tasco deputy group CEO Tan Kim Yong says in an email response to questions from The Edge.
"However, we are always ready to reassess our capacity in line with the technical requirements should the opportunity ever arise," he adds.
There have been no significant changes in the cold supply chain logistics business pre-pandemic and now, according to Tan.
Today, Tasco is one of the top two cold-chain logistics players in the domestic market with about 200 reefer trucks and a warehouse storage capacity of about 31,000 sq m, primarily handling frozen and chilled foods. Its warehouses are also awarded with Good Distribution Practice for Medical Devices and certified TAPA Facility Security Requirements by the Transported Asset Protection Association.
"Our cold warehouses are able to cater to -30°C, which is quite limited in the market," says Tan.
Johor-based Tiong Nam Logistics Holdings Bhd is another major cold-chain service provider in the country with over 2,000 trucks of various types, including refrigerated trucks. In contrast, shares of Tiong Nam have fallen 24% year to date. It closed at 39 sen last Thursday, giving the company a market capitalisation of RM174.33 million. Bloomberg data shows that Tiong Nam shares have been trading in a 52-week range of 26 sen to 53 sen.
Analysts are not so bullish on Tiong Nam as its property and hotel segment is expected to remain a drag on the group's financial performance despite a profitable logistics division. Tiong Nam recorded a 1QFY2021 net loss of RM5.53 million, marking its second quarterly loss since 4QFY2020.
Expecting a better FY2021
"We are cautiously confident of the resilience of our business model and providing that there are no major surprises such as another lockdown, we should easily outperform the financial year ended March 31, 2020 (FY2020)," says Tan when asked whether Tasco is expecting to perform better in FY2021.
"Our confidence also stems from the recent granting of an integrated tax service incentive to our company by the government, which provides us income tax exemption via investment tax allowance of 60% on qualifying capital expenditure (capex) incurred within a five-year period, to be offset against 70% of statutory income for each year of assessment.
"This incentive will act as an impetus for us to expand our logistics capacity within the five-year incentive period, while contributing to our bottom line through the tax exemption, as well as return on investment from the capex investments," he adds.
After a blip in 4QFY2020 when it swung into a net loss position, Tan says the group has seen its business volume pick up significantly to pre-pandemic levels as its customers restarted their operations and backlogs and pent-up demands are being fulfilled.
"While the air freight forwarding and cold supply chain divisions continued to perform strongly since the relaxation, our other divisions, in particular our contract logistics division, also performed strongly. We also noted that lately, the ocean freight rates have been moving up due to demand."
Tan notes that as a whole, the group saw a V-shaped recovery within a period of three months, with its revenue surpassing pre-pandemic levels.
"The reason for the recovery lies in the type of cargo that we handle. We went into the cold-chain logistics and convenience retail logistics business about three years ago, which mainly cater for food and beverage, pharmaceutical and convenience retails.
"This proved pivotal for us during the Movement Control Order (MCO) as we were allowed to continue operating during the lockdown because this cargo was deemed essential goods and logistics was classified as an essential service," he says.
"The volume for cold chain and convenience retail remained strong post-MCO, and also our traditionally strong segments such as electrical and electronics, energy, automotive and chemical cargo saw a surge following the relaxation of the lockdown," he adds.
On the group's plans to expand its cold-chain logistics business into new territories such as Sabah, Tan says it is constantly looking for business opportunities that add to shareholders value. "The pandemic does not affect our plans and strategies, especially for the cold-chain business.
"We are at 85% to 90% capacity of our cold-chain warehousing. We have three locations for our cold-chain warehousing, namely Berjaya Industrial Park-Shah Alam, Westports and a smaller facility in Northport."
The group is expecting the cold supply chain division to contribute around 16% to 18% to its overall revenue in FY2021.