This article first appeared in The Edge Financial Daily, on May 28, 2018.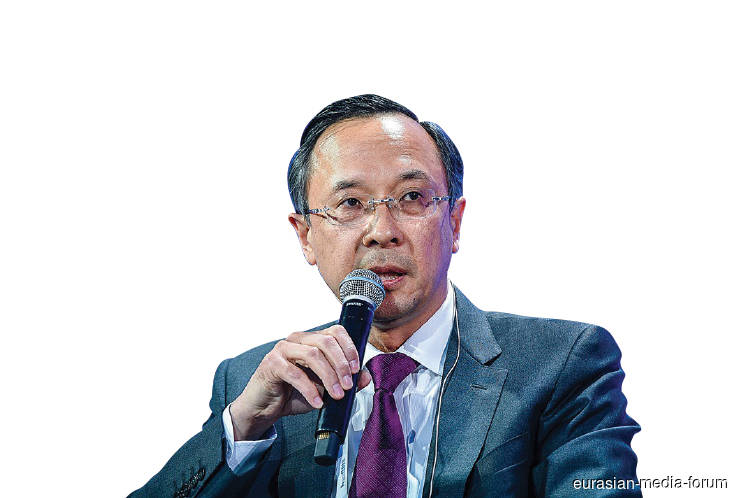 KUALA LUMPUR: Kazakhstan is expecting a minimum of US$5 billion (RM19.9 billion) worth of investments from Malaysia, according to its Minister of Foreign Affairs Kairat Abdrakhmanov, who said green projects have been gaining traction from Malaysian investors.
Kazakhstan has been working on improving its investing climate and Abdrakhmanov stressed the investment opportunities available.
"Our economy is growing and there is huge potential," he said in an interview with The Edge Financial Daily at the 15th Eurasian Media Forum in Almaty, Kazakhstan last week.
He noted that the trade turnover between Kazakhstan and Malaysia amounted to US$123.4 million in 2017, while direct investments from Malaysia to Kazakhstan stood at US$21 million.
On the whole, Kazakhstan has attracted US$200 billion of investments, with half of the investments from the European Union, and the rest from the US, UK, China, Russia and other countries.
According to the Kazakh Invest website, agreements have been reached with 42 new foreign investors for projects amounting to US$7.5 billion since the beginning of the year.
Of the projects, 18 construction and installation works worth US$1 billion have commenced, while four projects with major foreign investors have been signed. There is "active development" in the 15 projects worth US$7.1 billion.
Given the mutually beneficial relations between Kazakhstan and Malaysia since the mid-90s, Abdrakhmanov said both countries have reached a very high level of interaction in politics, economics, trade and investment and culture.
Known for its oil and gas industry, Abdrakhmanov said Kazakhstan is now making an attempt to diversify its economy to ensure that while oil and mining remain attractive to foreign direct investments (FDIs) there is also diversification into other sectors.
"Malaysia is serving for us as the best example on how to manage … and not only to attract FDIs but to make sure that development of the nation is sustainable and bringing in some very concrete results as Malaysia is now very established in the world economics scene.
"And on the other hand, we are very amazed by how Asean itself is growing today. For us, it is an example, how regional integration could evolve. So, now we are inviting Malaysian investors in sectors such as machinery building, food processing, agriculture, telecommunications, IT, defence-related industries, and textiles."
In addition, with the Belt and Road Initiative, Abdrakhmanov sees more connectivity not only between the two countries, but also with Southeast Asia.
Notwithstanding the change of government in Malaysia, Abdrakhmanov does not see any uncertainty, challenges or problems in terms of investments and trade between the two countries.
"Despite the change of government and leadership, we will continue to invest heavily in our friendly bilateral relations. We are open and we see huge potential between the two countries."