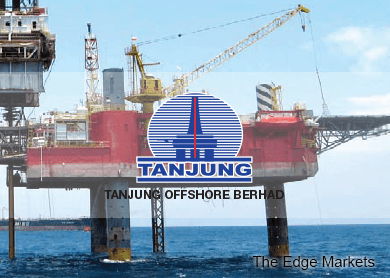 KUALA LUMPUR (March 17): A group of 23 minority shareholders of Tanjung Offshore Bhd, who collectively hold more than 6% of its shareholdings, have filed a police report, citing irregularities in the company's filings to Bursa Malaysia on its Birmingham, United Kingdom(UK) deal.
The police report was filed on March 12, 2015, according to a statement today by Michael Azizeu, a representative of the group.
"We are disappointed that Tanjung Offshore has breached listing rules, as company documents on the Birmingham deal filed to Bursa Malaysia in March 2014 differed from those in January 2015," read the statement.
To recap, Tanjung Offshore (fundamental:1.85;valuation:0.6) had replied to a Bursa Malaysia query on March 26 last year, on the GBP6.7 million deal with Cross Space Securities Ltd to acquire full ownership of Wavenet Investments Ltd (UK).
Wavenet owns Sparkling Light Investments Ltd (UK), which in turn owns an eight storey office building in the central business district of Birmingham, (UK).
The company had said in its reply to the local bourse that once acquired, it shall refurbish and facelift the property to yield a minimum of 91 one- and two-bedroom residential units.
However, in the key findings of its Independent Committee filed with Bursa Malaysia on Jan 28 this year, Tanjung Offshore said the acquisition of the property at a cost of GBP6.7 million and the refurbishment programme amounting to GBP4.8 million, were two separate events at different times.
The group had also said the (acquisition and refurbishment) costs have been properly treated as separate, with the refurbishment expenditure arising from the later decision to redevelop the building into a residential property.
"This clearly differs from the earlier filing to Bursa Malaysia in March 2014. This is a shock to us, as the company has deliberately misled Bursa Malaysia and in the process, shareholders who only have access to information filed to the regulatory body," said Azizeu.
He said to expect the company to have good corporate governance, and that false reports to Bursa Malaysia contravene the Capital Markets and Securities Act (CMSA) and are considered acts of crime.
"If the transaction and the refurbishment costs were completed at the same time, then the full amount would have breached the threshold of 25% of the company's net asset value, which would have required the convening of an extraordinary general meeting (EGM) for minority shareholders like us, to vote on the matter," said Azizeu.
He added that the minority shareholders have been denied to vote on Tanjung Offshore as an oil and gas services provider, spending more than 25% of the company's net asset value on a non-related business of property development.
"As minority shareholders, we had trust in Tanjung Offshore's management and this turn of events, is a great shock to us. We hope that the authorities could help us get to the bottom of these irregularities within Tanjung Offshore, so that the company does not fall into the practice note 17(PN17) list by default, as it has an excellent track record," said Azizeu.
He added that these issues were raised before the last annual general meeting (AGM) held in March last year, but Tanjung Offshore's (then) managing director had resigned just two days before the AGM.
"Therefore, minority shareholders such as ourselves were unable to get any further updates. It is our hope that this coming EGM scheduled for March 27, will see the resolution of many corporate governance issues," he said.
(Note: The Edge Research's fundamental score reflects a company's profitability and balance sheet strength, calculated based on historical numbers. The valuation score determines if a stock is attractively valued or not, also based on historical numbers. A score of 3 suggests strong fundamentals and attractive valuations.)