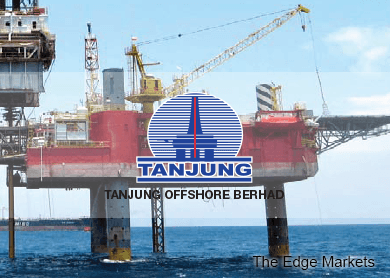 KUALA LUMPUR: The outcome of the forensic audit on Tanjung Offshore Bhd reveals that the company has revealed shortcuts taken and a sequence of shortcomings that had given way to corporate weakness.
In statement today, Tanjung Offshore said it would lodge official complaints to Malaysian Anti-Corruption Commission (MACC) on the company's purchase of a 49% equity interest or 2.35 million shares in Gastec Gas Genertors (M) Sdn Bhd in 2013 for RM34.3 million, as well as its acquisition of a property in Birmingham, UK, for RM62.7 million.
Tanjung Offshore said it will also engage lawyer to review the two transactions and consult legal professional view if there were any wrongdoing in the Gastec deal and the purchase of UK property.
"Allegations were made that a substantial portion of the sale proceeds from Gastec was used to purchase shares in a public listed company, which should have been declared to the board of directors," the statement said.
As for the Birmingham acquisition, Tanjung Offshore said it signed a sale and purchase agreement with UK-based Cross Space Securities in March 2014 to buy its wholly-owned subsidiary Wavenet Investment for ₤6.7 million. Wavenet owns 100% stake in Sparkling Light Investments, which in turn owns a block of 8-storey office building in Birmingham, UK.
Subsequently, Tanjung Offshore had embarked on a ₤4.8 million refurbishment to facelift the property to yield minimum 91 one-and two-bedroom residential units. But there appears to be no physical work on site, which has prompted Tanjung Offshore to take action against relevant parties for non-performance and immediate recovery.
Last year, minority shareholders of Tanjung Offshore complained that the property purchase of ₤6.7 million and refurbishment cost of ₤4.8 million should have been aggregated and subject to shareholders approval via a general meeting.
Its group CEO and executive director Rahman Shamsudin said, "The recommendations by the forensic audit and subsequently, the in-depth study by Tanjung Offshore's special task force, are a good starting point as the company seeks to put itself on a more solid footing." 
"This move was aimed at strengthening corporate governance within the group, taking a cue from recommendations of a forensic audit by Ferrier Hodgson (FH) triggered by several "contentious transactions," he added.
However, the recommendations of the forensic audit were not revealed in the press statement.
According to the company, it is bound by confidentiality agreements not to reveal the information to the public. Nonetheless, both the MACC and Bursa Malaysia have received a copy of the report containing the full recommendations by Ferrier Hodgson
Tanjung Offshore further pledged to "clean up its weaknesses" by accepting recommendations by Ferrier Hodgson's forensic audit regarding six contentious transactions which were raised by minority shareholder complaints citing a lack of transparency, queries by Bursa Malaysia, a probe by the MACC, and police reports.
Apart from the two deals (Gastec and Birmingham) highlighted above, the remaining four transactions that were the subject of the audit were: the aborted asset-injection that would result in a reverse take-over of Tanjung Offshore by Bourbon SA, a failed chromite in the Philippines involving RM6.2 million, Tanjung Offshore's investment of RM3.2 million into an Ethylene Propylene Diene Monomer (EPDM) project in China, and a construction work request.
Tanjung Offshore (fundamental: 1.85; valuation: 0.9) was not traded today. It closed unchanged at 45 sen, which gives it a market capitalisation of RM170.58 million.
(Note: The Edge Research's fundamental score reflects a company's profitability and balance sheet strength, calculated based on historical numbers. The valuation score determines if a stock is attractively valued or not, also based on historical numbers. A score of 3 suggests strong fundamentals and attractive valuations.)