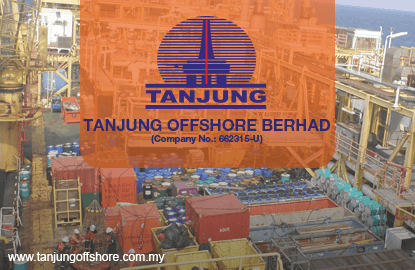 KUALA LUMPUR (Feb 16): Datuk Harzani Azmi, former managing director of Tanjung Offshore Bhd, has been charged with fraud and money laundering at the Sessions Court here today.
According to the charge sheet, Harzani was alleged to have fraudulently induced oil and gas support service provider Tanjung Offshore to acquire a 49% stake in Gas Generators (M) Sdn Bhd.
Harzani has been charged with fraudulently inducing the board of directors of Tanjung Offshore to sign the share sale agreement between Appolusa Sdn Bhd and Tanjung Offshore on Oct 21, 2013.
He was also alleged to be indirectly involved in money laundering involving the transfer of RM13.3 million between Nov 14, 2013 and Nov 27, 2013 to a client trust account in Kenanga Investment Bank Bhd.
Today, Harzani, who appeared in court in a brown T-shirt, claimed trial for both charges.
Sessions Court judge Mohd Nasir Nordin fixed bail at RM100,000 for each charge with one surety and ordered Harzani to surrender his passport.
The court will also hear the application from prosecutors to seek a joint trial for both charges this March 23.
Deputy public prosecutor (DPP) for the first charge is Datuk Umar Saifuddin Jaafar from the Malaysian Anti-Corruption Commission while the DPP for the second charge is Husmarudin Husin from the Anti-Money Laundering Unit in the Attorney General's Chambers.
Datuk N. Sivananthan is representing Harzani.