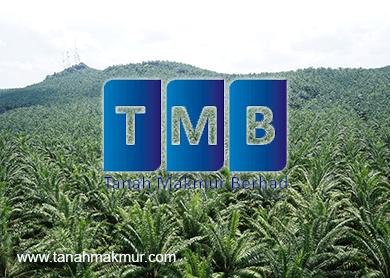 KUALA LUMPUR (June 16): Tanah Makmur Bhd is expecting its performance to be strengthened by both its plantation and property development segments for its financial year 2015 (FY15).
In a statement today, the group said it is targeting higher fresh fruit bunch (FFB) production this year, as more planted areas will enter prime age.
"In addition we anticipate CPO (crude palm oil) prices to recover in [the] second half of 2015, driven by improving global demand and the potential impact of El Nino," it said.
The group added that it is expecting to further expand CPO production, with its palm oil mill expected to operate at a higher processing capacity.
"Our expansion in plantation continues with the palm oil mill expected to operate at a higher processing capacity of 45 tonnes per hour ('tph') from 30 tph currently from end-July 2015 onwards. Hence, we hope to see an increase in CPO production too," it said.
Other than that, the plantation cum property firm added that its property development segment provides a bright outlook for the group as well, with many projects completing ahead of schedule.
"Among the group's completion of a total of 6 development projects from Precinct 1 to Precinct 3 (Phase 2), 2 property projects were completed on time, 3 projects were completed 1 month ahead of schedule, whilst 1 project was completed 2 months ahead of schedule.
"The group launched Lake Side 2 and Lake Side 3 projects worth total gross development value of RM118 million in May 2015 and to date, RM42 million properties have been sold," it said.
The group also said it discovered the presence of bauxite during the clearing of parts of its land for its property development activities.
"Ancillary to the property development business, the mining achieved accumulated bauxite sales of 197,789 tonnes for the first half of 2015," the statement further read.