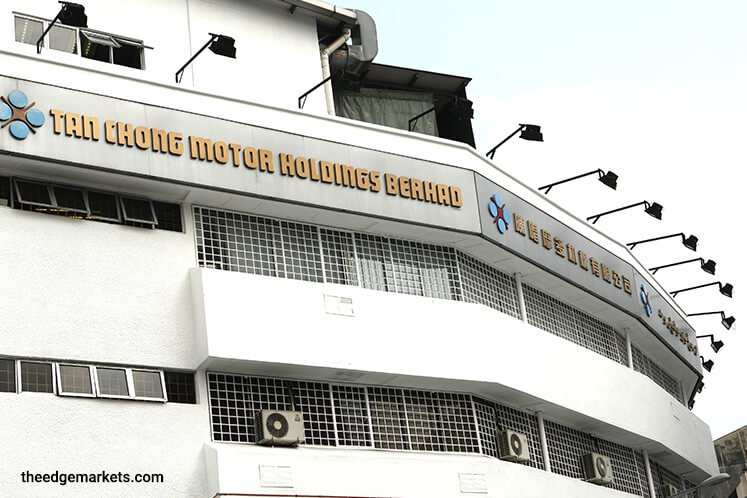 KUALA LUMPUR (Aug 18): Konsortium Transnational Bhd and six bus companies linked to the group have filed for an injunction to stop Tan Chong Motor Holdings Bhd's subsidiary from repossessing vehicles leased to them, and from making any deals in relation to a plot of land that was initially promised to the unit in a debt settlement deal.
According to Tan Chong's Bursa Malaysia filing today, the seven are also suing its wholly-owned unit, Tan Chong Industrial Equipment Sdn Bhd (TCIE), to recover an unspecified compensation sum for TCIE's part acquisition of the land, and for the repayment of RM22.68 million.
Besides Konsortium Transnasional, the six other plaintiffs are: Transnasional Express Sdn Bhd, Plusliner Sdn Bhd, Syarikat Kenderaan Melayu Kelantan Bhd (SKMK), Syarikat Rembau Tampin Sdn Bhd (SRT), Kenderaan Langkasuka Sdn Bhd (Langkasuka) and MHSB Properties Sdn Bhd.
Five of them — Transnasional, Plusliner, SKMK, SRT and Langkasuka — are actually TCIE's debtors who owed TCIE RM32.92 million in outstanding rentals and service bills for the lease and maintenance of the vehicles, said Tan Chong.
A settlement agreement for the debt was reached on July 4, 2016, under which the debtors agreed to repay RM16.92 million in several cash instalments to TCIE, and transfer a plot of land in Ampang owned by MHSB to TCIE to settle the remaining RM16 million.
Accordingly, TCIE inked a Sale and Purchase Agreement (SPA) with MHSB and Nadicorp Holdings Sdn Bhd — which controls Konsortium Trasnasional — for the acquisition of the land.
"However, the debtors had failed to make timely repayments of the debt in accordance with the settlement agreement and TCIE had exercised its contractual rights to repossess the vehicles leased to the debtors," Tan Chong said.
Besides stopping TCIE from repossessing and disposing of the vehicles leased to them, the seven also want an injunction to prevent TCIE from entering any deals over the land, as well as another injunction to prevent TCIE from taking any enforcement action under the settlement agreement. They also want a declaration that the land's value is RM55.6 million.
Tan Chong said TCIE's solicitors are of the opinion that the action is without any legal basis and that TCIE had instructed the solicitors to file an application to strike out the action.
The financial and operational impact of the writ of summons and statement of claim on TCIE is RM22.678 million, being the amount claimed, it said.
"Should TCIE fail in its opposition of the claim, we are of the opinion that the group is able to fulfill the commitment to the abovementioned claim and there would be no impact to TCIE's business operations," Tan Chong said.
Shares in Tan Chong had closed unchanged at RM1.68 per share today on 10,000 shares traded, giving the group a market capitalisation of RM1.13 billion.
Konsortium Nasional shares climbed half sen to 14.5 sen, for a market capitalisation of RM58.41 million.