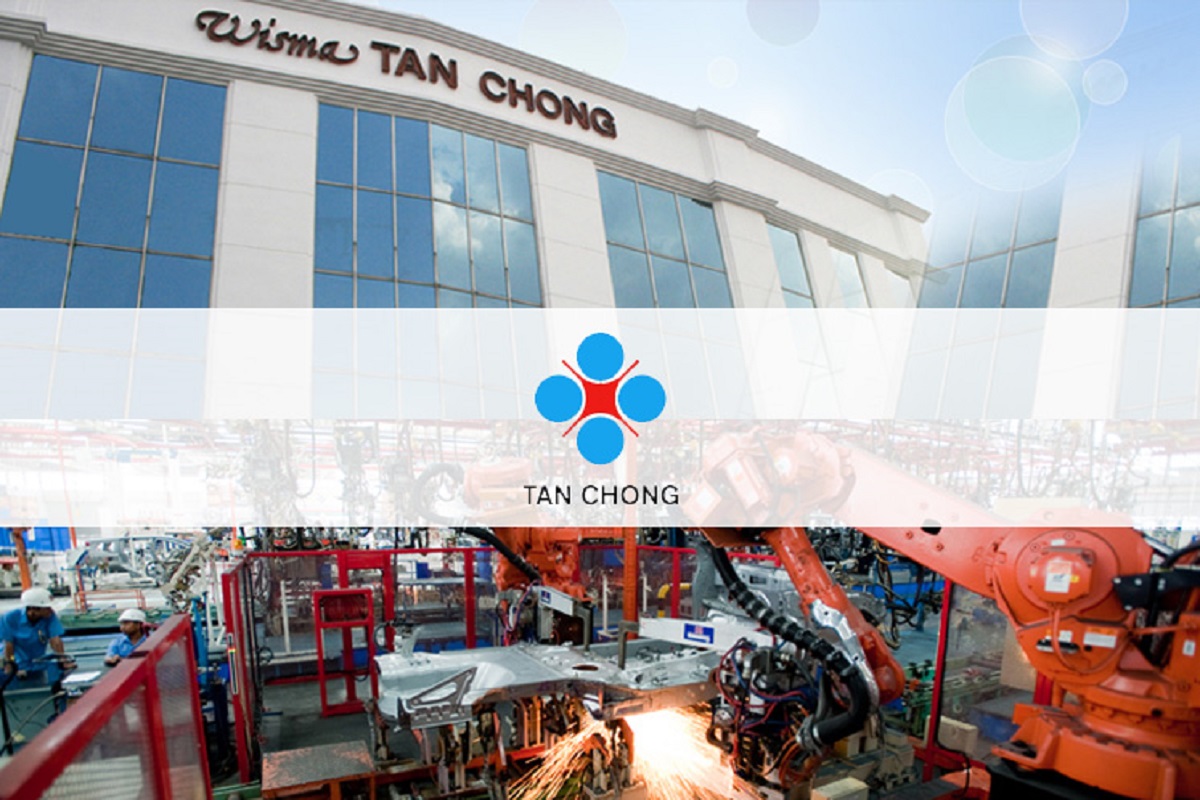 KUALA LUMPUR (April 19): Tan Chong Motor Holdings Bhd, which said last month its RM180 million bills of demand from the Royal Malaysian Customs Department (RMCD) will be settled out of court and that the sum has been reduced to RM109 million, announced today that the sum will be settled via instalment payments over 36 months.
This will involve the company paying RM10.81 million on or before April 20 this year, with the remaining balance of RM97.26 million to be paid via 36 equal monthly instalments of RM2.7 million, from May 2021 to April 2024, its stock exchange filing showed.
This means Tan Chong will have to fork out about RM8.1 million each quarter over the next three years to settle the bill.
"In view of the above, RMCD agrees that Tan Chong Motor's manufacturing unit Tan Chong Motor Assemblies Sdn Bhd's (TCMA) excise duty for the audit on the taxable period from November 2016 to October 2019 has been settled accordingly.
"Following the filing of the consent order, TCMA will withdraw its present application for leave for judicial review filed with the Shah Alam High Court.
"With the above consent judgment, the dispute between RMCD and TCMA had been settled amicably," added Tan Chong Motor.
Last month, Tan Chong Motor said it will be settling its bill owed to RMCD by way of reduced bills of demand and compound amounting to RM109 million, 40% lower than the RM180 million imposed by RMCD on its unit in May last year, for excise duties from Nov 1, 2016 to Oct 31, 2019.
TCMA is the group's manufacturing subsidiary with facilities in Serendah, Selangor as well as Da Nang, Vietnam and Yangon, Myanmar. It has built passenger and commercial vehicles for Nissan, Renault, Subaru, Mitsubishi, UD Trucks, Foto and Bison trucks.
For the full year ended Dec 31, 2020 (FY20), Tan Chong reported a net loss of RM165.58 million against a net profit of RM43.65 million in FY19, while revenue slid 30% to RM2.96 billion from RM4.17 billion a year before.
It attributed the net loss to the sluggish performance of its automotive division, dragged mainly by the impact arising from the settlement of the bills of demand from RMCD.
Tan Chong shares closed one sen or 0.83% lower at RM1.20 today, giving it a market capitalisation of RM806 million, after 24,500 shares were traded.