This article first appeared in The Edge Financial Daily, on August 16, 2018.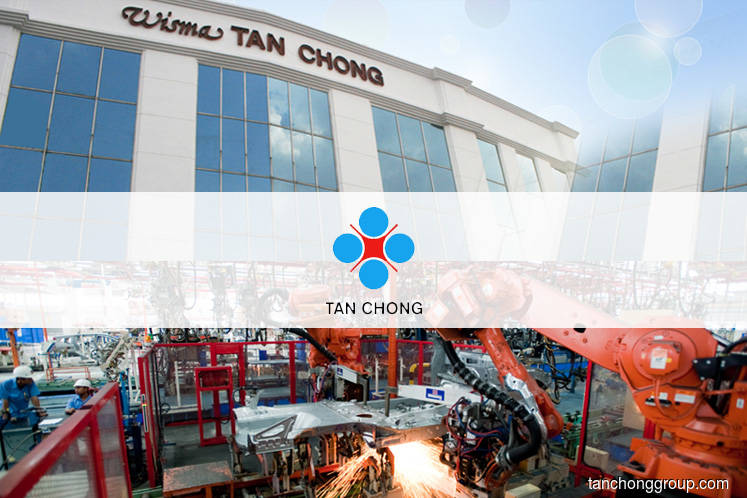 Tan Chong Motor Holdings Bhd
(Aug 15, RM1.69)
Maintain add with an unchanged target price (TP) of RM2: Tan Chong Motor Holdings Bhd's second quarter ended June 30, 2018 (2QFY18) earnings before interest, taxes, depreciation and amortisation (Ebitda) rose to RM54 million (as compared with RM48 million in 1QFY18), driven by stronger contributions from the Malaysian operations on the back of favourable foreign exchange (forex) following the appreciation of the ringgit against the US dollar. The Malaysian division Ebitda rose 35% quarter-on-quarter to RM74 million. As a result of higher operating leverage, Tan Chong posted a higher RM20 million core net profit in 2QFY18 compared with RM10 million in 1QFY18. Meanwhile, the group also declared a higher two sen interim dividend per share (DPS) in 2QFY18 as compared with one sen interim DPS in 2QFY17.
On a six-month basis, revenue fell 3.2% year-on-year (y-o-y) due to lower contribution from Malaysia on the back of lower sales volume. For example, Nissan sales volume in the first half of FY18 (1HFY18) fell by 12% y-o-y. Despite this, the group returned to profitability on higher margins from a better sales mix with newer models and favourable forex from the strengthening ringgit against the US dollar, which fell by 10% y-o-y in 1HFY18. The Ebitda margin expanded by 4.8 percentage points to 5.9% in 1HFY18. Overall, Tan Chong posted a RM30.6 million core net profit in 1HFY18 against a RM60.8 millon core net loss in 1HFY17.
We expect Tan Chong to benefit from new model launches, such as Nissan Serena Hybrid. We learnt it had received over 4,000 bookings for the Serena Hybrid since it was launched in May 2018. In addition, we expect the stronger sales volume in Malaysia to be sustained in the July to August period, before the reintroduction of sales and service tax (SST) in September. The reintroduction of the SST will increase the average vehicle selling prices for Malaysian consumers. Meanwhile, we are also concerned about ringgit volatility, which could affect the group's earnings recovery.
Tan Chong's wholly-owned subsidiary, TC Trucks Sales, was recently appointed as an exclusive distributor, assembler and after-sales service provider for King Long coaches and buses in Malaysia. King Long specialises in the design, production and sales of buses, minibuses and coaches in China. Although we do not expect a major contribution from this new venture, it forms a good platform for the group to expand its portfolio in the commercial vehicle segment, in our view.
Tan Chong is also focusing on expanding its sales network in the Cambodia, Laos, Myanmar and Vietnam (CLMV) markets. Currently, the group has about 18 locations across the CLMV markets and it plans to add 10 new dealership locations in CLMV in FY18 forecast (FY18F) and another 15 to 20 new dealerships in FY19F. In addition, the group is also in the midst of discussions with its principal partner, Nissan, to allow Tan Chong to add more completely knocked-down models in the CLMV markets in order to improve its sales mix and plant utilisation.
We keep our earnings forecasts. Maintain "add" rating on the stock with an unchanged RM2 TP, still based on 14 times calendar year 2019 forecast (CY19F) price-earnings ratio (PER), in line with our sector PER target. The stock trades at 0.4 times CY18F price-to-book value, more than two standard deviations below its historical mean. We see widening losses in CLMV markets and ringgit weakness as key downside risks. — CGSCIMB Research, Aug 14