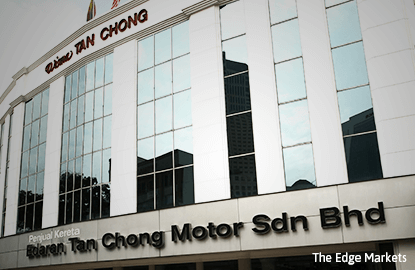 KUALA LUMPUR (April 8): Tan Chong Motor Holdings Bhd has obtained the green light from the Vietnamese authorities to establish a wholly-owned subsidiary, TC Systems (Vietnam) Co Ltd, that will undertake a US$5 million (RM19.51 million) information technology (IT) project there.
In a filing with Bursa Malaysia today, Tan Chong said its wholly-owned subsidiary TCMSC (Labuan) Pte Ltd has received an enterprise registration certificate from the Hanoi Authority for Planning and Investment under Vietnam's Business Registration Division, confirming the registration of TC Systems (Vietnam).
TC Systems (Vietnam) will produce software products, providing IT solutions and services and integrating IT systems in Hanoi City, under a US$5 million contract to develop IT capabilities and to tap into IT talents in Vietnam.
The contract is for 30 years from the issuance date of the investment registration certificate, the filing stated.
Of the US$5 million, US$800,000 (RM3.01 million) will be set aside as charter capital from TCMSC (Labuan).
"The capital will be utilised for [the] setting up of office and [as] working capital," said Tan Chong.
It will fund the total investment capital via internal funds.
Tan Chong said the contract has no material effect on the group's earnings, net assets and gearing for the financial year ending Dec 31, 2016.
Tan Chong shares closed unchanged at RM2.35 today, with a market capitalisation of RM1.53 billion.