This article first appeared in The Edge Financial Daily, on March 2, 2018.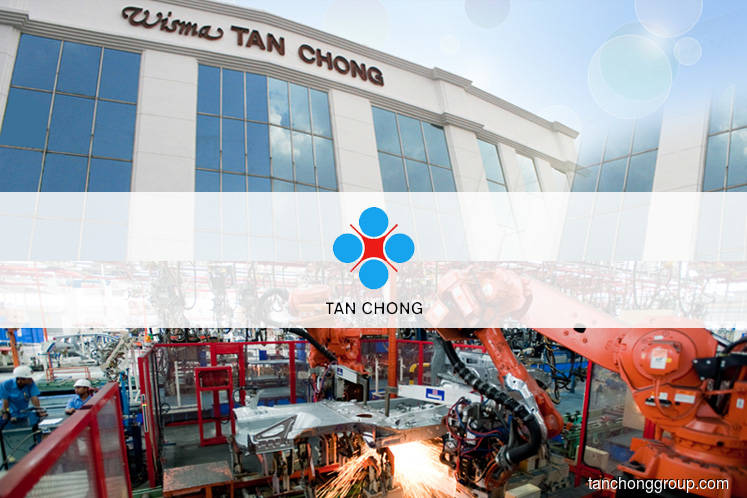 Tan Chong Motor Holdings Bhd
(March 1, RM1.69)
Maintain market perform with an unchanged target price (TP) of RM1.80: Financial year 2017 (FY17) revenue decreased by 21% as its local operation's car sales plunged 32% to 28,640 units, but cushioned by the better performance in its Indochina operation, which saw higher car sales by 34% to 6,913 units.
Taking a detailed look on the Malaysian operation by marques, Nissan declined to 27,154 units (-33%), UD Trucks to 865 units (-11%), Renault to 592 units (-1%) and Infiniti to 29 units (-75%). On the other hand, its Vietnam region Indochina operation car sales increased to 5,489 units (+14%), Laos to 384 units (+47%), Cambodia to 219 units (more than 100%) and Myanmar to 821 units (less than 100%).
We believe the weak performance in Malaysia is due to the absence of new launches, while Indochina improvement was attributed to the better reception of the new Nissan Sunny and Nissan Xtrail. Meanwhile, at earnings before interest and tax level, the group posted losses of RM18.7 million compared to a profit of RM18.7 million in FY16 attributed to the unfavourable US dollar to ringgit forex rates. In addition, marketing and promotional expenses were also higher as the group strived to maintain the Nissan brand's presence in a diminishing auto market. Consequentially, FY17 core net losses widened to RM83.9 million from RM45.8 million in FY16.
The group reiterated that they will introduce a new line of vehicles in second-half 2018/2019 (2H18/2H19), which is not currently under its wing (potential introduction of Nissan Kicks, Serena Hybrid and Leaf). However, the new launches will not be volume- driven sales compared to its best-selling models (Almera, Navara and X-Trail). The group expects to maintain its current Malaysian total industry volume (TIV) market share of about 5% for the Nissan models (from 2016 average of about 7%). Note that we have not factored in the new launches into our assumptions due to its vague launching timeline and models line-up.
The group reiterated that they will continue their strategy in paring down inventory to about RM1 billion mark at average RM4.20 per US dollar exposure level. Inventory level had been reduced to RM1.2 billion as at December 2017 against about RM1.8 billion as at December 2016 by freezing new launches, postponing new order of existing fleets, and ongoing promotion. Moving forward, we believe the group will be able to shift its inventory exposure to a more favourable forex level (as of to-date RM3.92 per US dollar), and to reduce its receivables. Subsequently, finance cost will be lower in tandem with the lower working capital. These will free up cash flows and the group will be able to fund future expansion plans.
We foresee that the recent strengthening of the ringgit against the US dollar will be able to cushion its losses. However, Tan Chong car volume sales will only be able to register low single-digit growth underpinned by the outgoing models to drive the volume which is insufficient to turn around the company at least in short term. Moving forward, the group is targeting to expand its Indochina operations given the larger market volume and higher revenue contribution in this market.
Based on 0.41 times financial year 2018 estimates book value per share implying -0.5 standard deviation of its three-year mean historical price-to-book value. Risks to our call include higher-than-expected car sales volume, and unfavourable forex. — Kenanga Research, March 1