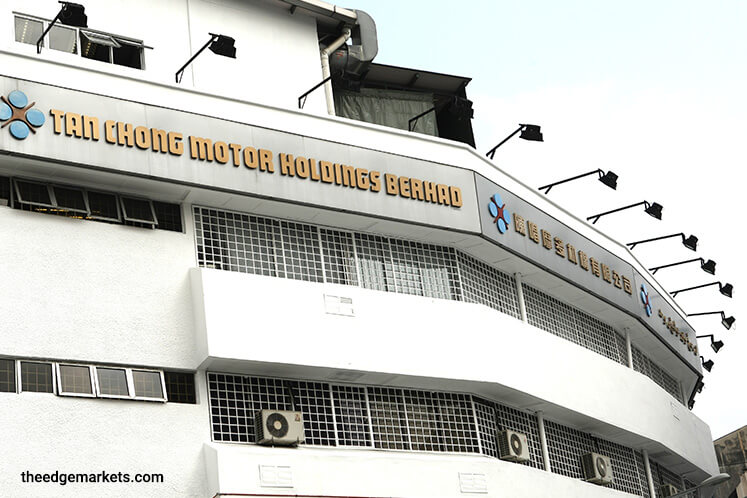 KUALA LUMPUR (May 15): Tan Chong Motor Holdings Bhd is countersuing a Cambodian car dealership, which claimed it had always been allowed to play the role of sole distributor of Nissan vehicles in Cambodia, for US$33 million (RM142.8 million).
Tan Chong said it is taking the action against Narita Motorcare (Cambodia) Co Ltd, and that the amount it is seeking was for actual losses and emotional damage caused by  Narita's filing for a Preservative Relief Order in July 2015 to protect its purported sole distributorship status.
For some perspective, Tan Chong, via its wholly owned unit ETCM (C) Pty Ltd was appointed the sole and exclusive distributor of Nissan's completely built-up vehicles in Cambodia by Nissan Motor Co Ltd in March 2010, according to Tan Chong's Bursa Malaysia filing today.
This resulted in ETCM taking over the Nissan distributorship from the then distributor, Denmark-based Kjaer Group, which had appointed Narita as its non-exclusive dealer for Nissan vehicles in Cambodia.
Subsequently, another Tan Chong wholly-owned unit, Tan Chong Motor (Cambodia) Pty Ltd (TCMC), was appointed to distribute Nissan vehicles in Cambodia, including the right to appoint dealers to sell Nissan vehicles.
ETCM then went into talks with Narita to appoint Narita as a non-exclusive dealer in Phnom Penh. Narita, however, contended that in practice they had always been allowed by Kjaer Group to play the role of sole distributor of Nissan vehicles in the whole of Cambodia, with the right, among others, to import Nissan vehicles into the country.  
 
ETCM's negotiation with Narita dragged on for years until Narita filed a motion for the Preservative Relief Order. However, Tan Chong said the Court of Appeal ruled in favour of ETCM and TCMC on Sept 12, 2016, after an appeal motion was filed.
"The Ministry of Commerce of Cambodia had also via its letter dated Dec 23, 2015, recognised the exclusive rights of TCMC to distribute Nissan vehicles in Cambodia," said Tan Chong.
But on April 26 this year, Narita, Long Narith and Pich Sokhom unexpectedly filed a motion to add and correct complaint and a counter complaint to, among others, order ETCM and TCMC to pay damages and compensation of US$6.55 million to Narita, and US$200,000 each to Narith and Sokhom.
In response, on May 9, ETCM and TCMC jointly filed a third motion to correct the counter complaint, said Tan Chong.
Besides the US$33 million, the two companies are seeking to dismiss all claims by Narita, Narith and Sokhom, and a confirmation that no agreement existed between Narita and ETCM and TCMC.
ETCM and TCMC are of the view that they have a legitimate defence against the claims, said Tan Chong.
 
"Should ETCM (C) and TCMC fail in their contestation of the claims, Tan Chong Motors is of the opinion that the group is able to fulfill the commitment to the abovementioned claims, [in which] the net asset per share of the group will be reduced by 4.6 sen. There is no impact to ETCM (C) and TCMC's business operation in Cambodia," it added.