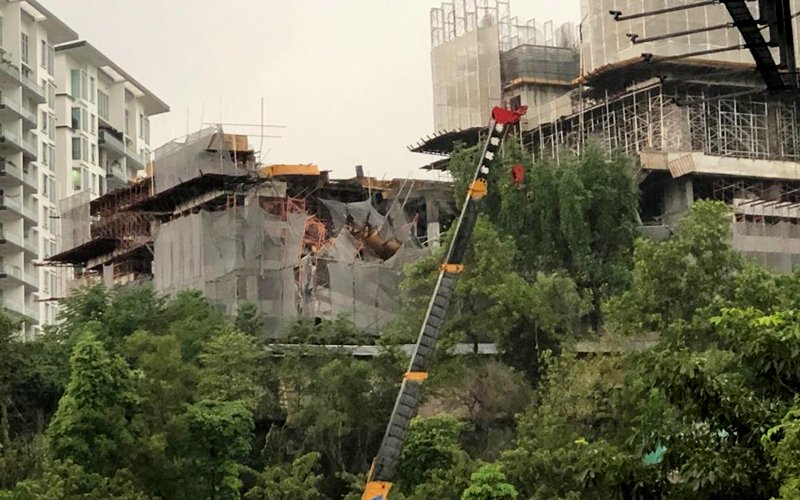 KUALA LUMPUR (Feb 14): The Ministry of Human Resources said a team of investigation officers from the Department of Occupational Safety and Health Kuala Lumpur and Putrajaya has been dispatched to check the collapse of a condominium structure in Taman Desa this afternoon.
The team has been sent there to identify the cause of the accident that took place at the residential area located along Jalan Klang Lama here, and to determine whether there have been any breaches under the Occupational Safety and Health Act 1994 and the Factories and Machinery Act 1967.
"As at 7pm, the investigation officers are still waiting for permission from the Fire and Rescue Department to enter the accident site, before proceeding with the investigation," the Ministry said in a statement this evening.
The Ministry, however, did not state if there had been any injuries or fatalities from the incident.
Earlier, Bernama reported that four people were trapped when part of the structure of the condominium, which is still under construction, collapsed at around 3pm. At the time, it said one had been rescued and had been sent to hospital.
It also quoted a spokesman from the Kuala Lumpur Fire and Rescue Department as confirming the incident.