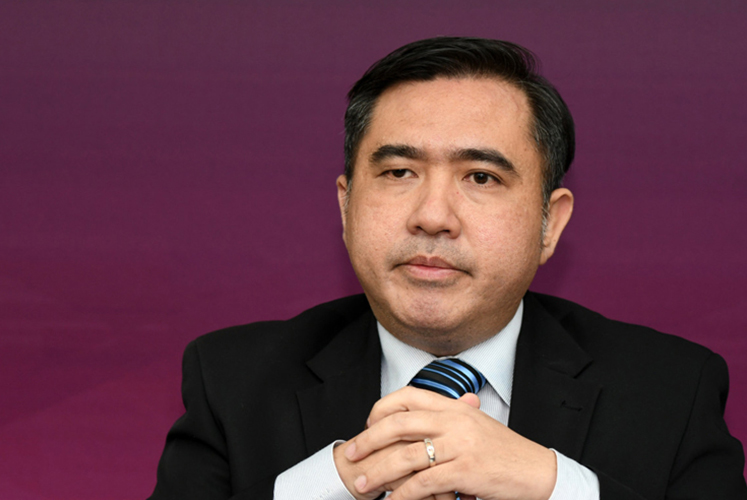 KUALA LUMPUR (May 2): Talks between the Transport Ministry and the General Insurance Association of Malaysia (PIAM) on the proposal to reward prudent drivers are in the final stages.
Its Minister Anthony Loke said the reward is in the form of a reduction in insurance premiums awarded to drivers who have clean records without any summonses or traffic offences.
"We have held talks with PIAM and several insurance companies. The ministry will also collaborate with the RTD (Road Transport Department) and the traffic police to get the data of the drivers.
"If a driver does not have any outstanding summons for a year, he has never committed a traffic offence, we can give him rewards in the form of points. These points may be incentives for a reduction in insurance premiums.
"But this matter is not yet finalised. The talks are now in the final stages," he said in a press conference held after the launch of the "Bosch Automotive Aftermarket 'Drive For Life' for safer cars and safer roads" campaign here today.
Also present was Deputy Minister of Women, Family and Community Development Hannah Yeoh.
Earlier, Anthony in his speech noted that according to the 2017 national transport statistics, 533,875 road accidents were reported with 6,740 casualties.
He said although the same statistics showed that road fatalities have dropped from 7,152 people in 2016 to 6,740 in 2017, this was a mere six percent reduction and certainly not a performance to be proud about.
"Road fatality is a great tragedy, not just for the family concerned but the whole nation," he said.
Director Sales and Marketing Services Bosch Automotive Aftermarket for Asia Pacific Southeast, Marcio Coelho said the campaign was to raise awareness among drivers on the importance of regular vehicle maintenance and the usage of quality car parts.
"From our surveys done in 2018, more than 50 percent of Malaysian drivers lack knowledge in basic car maintenance and its impact on passenger, car and road safety. From the same survey, 70 percent of car breakdowns are caused by battery malfunction with less than 50 percent of drivers and only one percent of women knowing how to troubleshoot their car during breakdown.
"This is a three-year long campaign that will be executed in three phases, educate, engage and empower. Collaborating with Petron, the campaign will kick off by providing drivers free vehicle inspection services prior to the journey. The inspection will involve a 25-point check on battery condition, engine oil and fluid level, tyre thread and brake pad thickness," said Coelho.