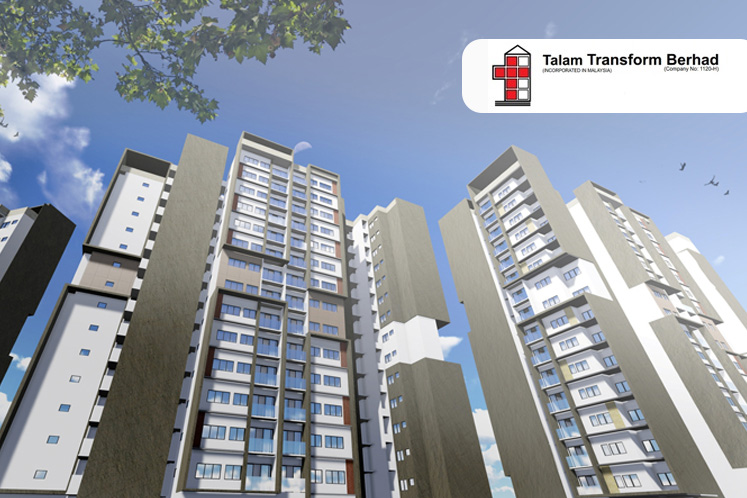 KUALA LUMPUR (Jan 23): To improve its liquidity and pare down borrowings, Talam Transform Bhd is monetising 30.29 acres of land at Bandar Serendah, Selangor, for a minimum of RM19.51 million cash.
In a bourse filing, the developer said its wholly-owned subsidiary Europlus Bhd has entered into an agreement to sell the land to Setiatiwi Development Sdn Bhd, and that the disposal is expected to result in a net profit of about RM11.62 million.
The pieces of land include two lots of vacant land at Bandar Serendah measuring 30.22 acres, but exclude 1.05 acres reserved for the water tank or reservoir and a Tenaga Nasional Bhd (TNB) sub-station that form part of the land.
Talam Transform will also sell a TNB sub-station measuring 278.71 sq metres to Setiatiwi Development. Talam Transform said the disposal is expected to be done in 24 months.
In addition, Talam Transform also entered into two separate sale and purchase agreements with Setiatiwi Land Sdn Bhd.
The first was to dispose of 342 lots of vacant freehold lands collectively spanning 456,959.85 square feet (sq ft) in Mukim Serendah for RM7.65 million cash, and the other to divest 138 lots of vacant freehold land there measuring 192,883.28 sq ft for RM4.53 million cash.
However, the two disposals are expected to incur a net loss of about RM3.08 million.
Setiatiwi Development and Setiatiwi Land share the same directors and substantial shareholders, namely Lee San Ong and Lee Yuen Pen.
Talam Transform said the disposal of the first batch of lands was completed on Dec 27 last year, while the second batch is expected to be done within the next three months. The proceeds raised through these disposals will be utilised to repay debts and for working capital purposes.
Talam Transform's shares closed unchanged today at 2.5 sen, valuing the company at RM105.49 million.