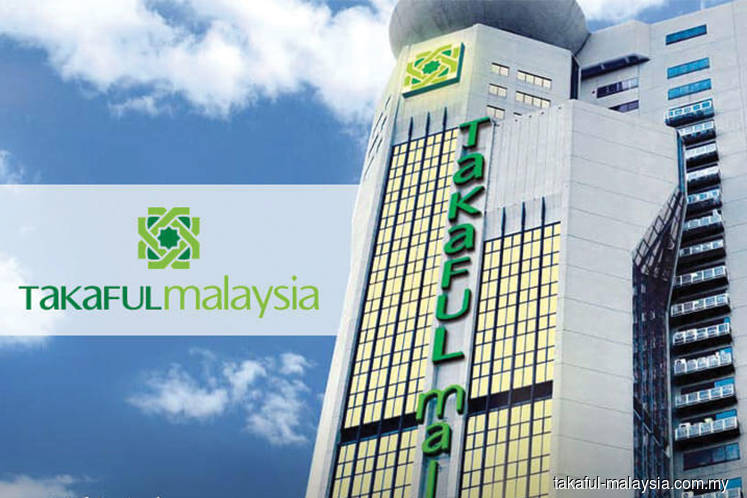 KUALA LUMPUR (April 25): Syarikat Takaful Malaysia Keluarga Bhd saw net profit grow by 37.82% to RM96.44 million from RM69.98 million in its first quarter ended March 31, 2019 (1QFY19), on higher net Wakalah fee income arising from business growth in its family takaful segment.
Quarterly earnings per share (EPS) rose to 11.7 sen from 8.5 sen, the insurance firm said in its quarterly results announcement to Bursa Malaysia today.
Revenue in the quarter rose 23.05% to RM918.16 million from RM746.17 million a year ago, mainly attributable to higher sales generated by the family takaful segment, the announcement added.
Family takaful business generated gross earned contributions of RM502.9 million — up 55% from last year. Investment income in the segment grew 11% year-on-year, as net benefit and claims decreased 3% on lower medical claims.
Meanwhile, the group's general takaful business saw contribution increase 4% to RM53.3 million, whereas investment income rose 14% in the same period. Net benefit and claims, however, rose 4% on higher motor class claims.
Additionally, its Indonesian operations saw revenue increase 4% to RM35.1 million — although it turned to red on higher expense reserves and lower surplus transferred from the Family Takaful Fund.
"The Indonesian operations continued to be impeded by the window concept of promoting Islamic products practiced by the conventional domestic players.
"The takaful industry in Indonesia is anticipated to continue experiencing challenges due to the financial market volatility, in addition to the economic conditions," it said.
The group expects to further its market share this year.
"To sustain its market leading position, the company will continue with its innovative strategies via the implementation of its digital strategy, introduction of online solutions, expansion of its distribution capabilities, strategic partnerships with leading Islamic banks and brand awareness initiatives.
"To support business growth and customer centricity, the company will continue its digital strategy to build the full digital ecosystem and to expand the business focus beyond credit-related business to reach out to the wide retail customer base of major partner banks," it added.
Shares of Syarikat Takaful Malaysia Keluarga Bhd rose 19 sen or 3.44% to reach another record-high of RM5.72 today, giving it a a market capitalisation of RM4.73 billion.