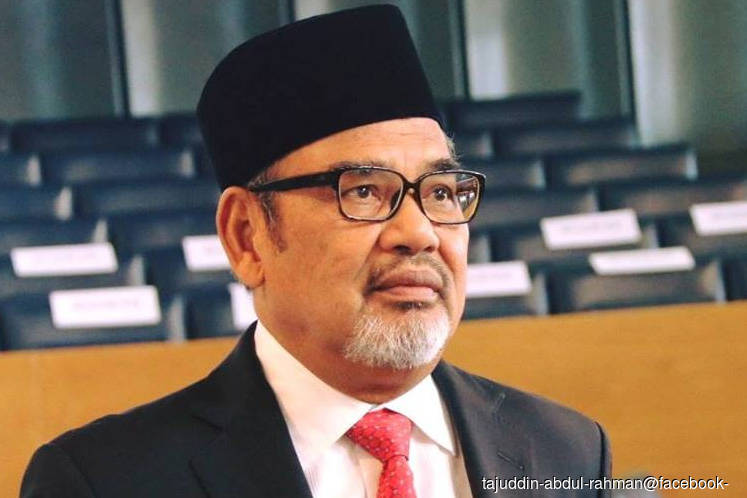 KUALA LUMPUR (Dec 10): UMNO supreme council member Datuk Seri Tajuddin Abdul Rahman has invited both the United Nations (UN) and its Human Rights Commission to have a talk about Malaysia's history.
Speaking to reporters at the Parliament lobby, Tajuddin said the talk is to 'educate' both institutions on how Malaysians lived together.
"If they (UN and Human Rights Commission) want to know more about what is happening in Malaysia, the truth about the Malaysian people.
"How we live together despite the privilege (Bumiputera), we respect others," he said, adding that there is no discrimination.
Tajuddin said the UN cannot simply accuse Malaysians of discriminating one group against the other.
"I would like to invite the UN and the Human Rights Commission from UN to be my guests.
"Come to Malaysia, have a dialog with me and many of our people here so that we can 'educate' them," he said.
Last Saturday, at the ICERD rally, Tajuddin attacked the UN and claimed the world body tried to influence the country's direction.
Finance Minister Lim Guan Eng was surprised that some parties wanted Malaysia to quit from the UN.
Lim said if Malaysia quits the UN, Malaysia will be the only country in the world that is not a member of UN and did not understand why the opposition played this sentiment.