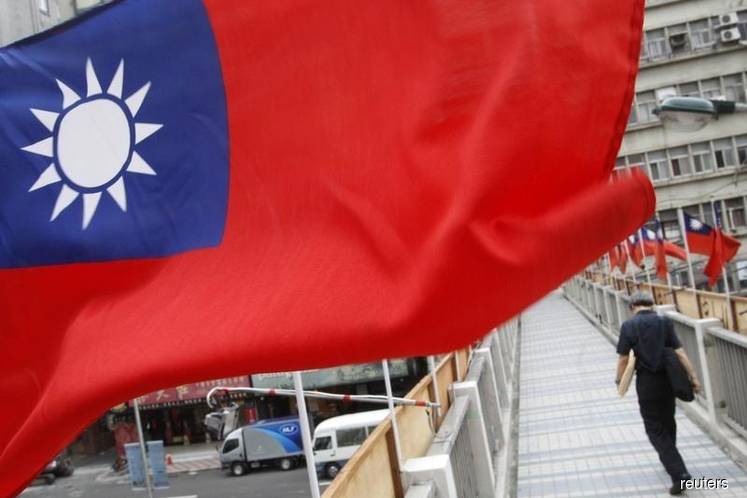 KUALA LUMPUR (Oct 17): Taiwan's Industrial Development Bureau (IDB) hopes to further develop economic collaboration with Malaysia in line with its newly-created southbound policy of becoming less dependent on China.
The policy was also designed to boost exchanges and cooperation between Taiwan with countries in Southeast (SE) Asia, South Asia and Australasia. 
IDB's deputy director-general, Yang Po-Keng said the number of the island country's companies looking to invest and sell their products and services in Malaysia has been on the increase lately. 
"In the past, our companies went to South East Asia to make a profit, but now we are looking for a better country to country cooperation. 
"We hope we could sign an official agreement with Malaysia which could boost economic development and enhance national development," he told Bernama in an interview in Taipei recently. 
According to him, there is a collaboration between both countries called the Taiwan-Malaysia Industrial Collaboration Summit, where Taiwan's non-profit organisations work with Malaysian counterpart to assist companies from both countries to find opportunities for cooperation, he said.   
Before this said Yang, Vietnam used to be the favourite destination for Taiwanese investment due to its proximity to China but with the protracted US-China trade war drags on, the Indo China country became too cluttered prompting its companies to look for opportunities elsewhere including Malaysia. 
Although Malaysia and Taiwan have yet to establish bilateral trade arrangement, the summit and the southbound policy could be fostered to lead to greater economic cooperation between the two countries. 
"Surely we want to sign an official agreement with Malaysia's government. We definitely hope so but this , of course, depends on high-level negotiation between the two governments. 
"Government to government ties through official or non-official would definitely help us to develop our economies," he said. 
In order to enhance cooperation, IDB said Yang hoped Malaysia could consider handing out some incentives for Taiwanese companies, such as tax break, investment protection agreement to ensure the safety of the investment, as well as the right location.
IDB according to him, has been engaging in talks with a few industrial agencies in Malaysia, on its intention to set up a Taiwanese zone within Malaysian various economic corridors. 
"In future, we also planned to have a team of unofficial representative in the zone to serve Taiwanese companies as a liaison with the Malaysian government. 
"We hope to establish a single-window service, so when Taiwanese investors arrived in Malaysia they already have all the information that they need. We hope the Malaysian government could also provide us with assistance to allow the team to have the right communication channel with the government," he said. 
In the past, Yang said Taiwanese companies cooperated with Malaysian partners in few key areas, like textile, food industry, medicine and cosmetic. 
But, he believed Taiwan had more to share in terms of technologies with Malaysia particularly in embracing the Industrial Revolution 4.0.
"We also have good technologies such as in smart cities, smart manufacturing, smart farming, as well as 5G broadband technology which we like to share with Malaysia. 
"Different from the past, more high technology companies are now also interested to invest in Malaysia if the environment is right," he added. 
Taiwan is a major export market for Malaysian manufacturers, with trade between the two countries recording growth of 22.1% valued at US$23.73 billion (RM98.16 billion) last year, and the country consistently emerges as among the top 10 investors in Malaysia.
For the first five months of this year, Malaysia's exports to Taiwan reached US$4.1 billion, while Malaysia's imports from Taiwan hit US$3.8 billion. — Bernama