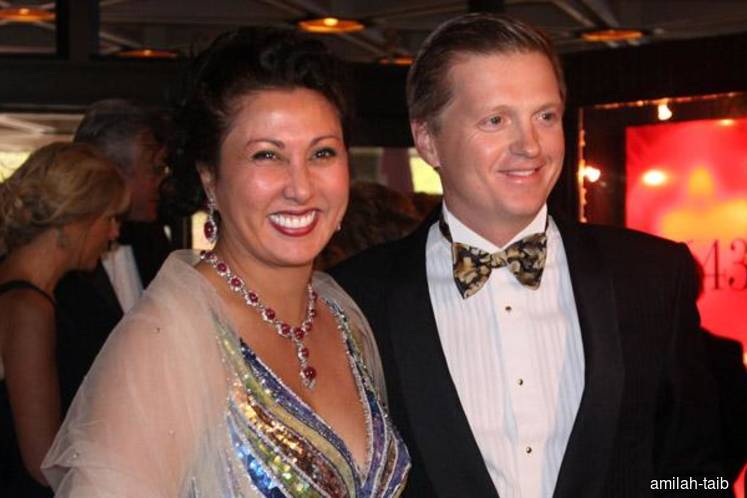 KUALA LUMPUR (Feb 20): Pressure is mounting on Swiss group Bruno Manser Fonds (BMF) to abandon its campaign against the Canadian real estate company owned by Sarawak Governor Tun Abdul Taib Mahmud's daughter, the company claimed today.
Sakto Corporation, owned by Jamilah Taib Murray and her husband Sean Murray, said in a statement that a Canadian Court had ruled against the BMF in February 2017.
But recently Sakto is reported to have failed in its bid to obtain an injunction against BMF, and has appealed to the Court of Appeal.
The Free Malaysia Today (FMT) news portal reported on Feb 11  that Jamaliah and her husband had been ordered to pay RM672,565 after Sakto's failure to obtain the injunction.
However, Sakto's Canadian lawyer, Duncan Fraser, said in today's statement: "These procedural rulings do not affect the ultimate outcome, and BMF will be required to stand trial on the scandalous campaign the Canadian Court found to be without foundation."  
Claiming that BMF executive director Lukas Straumann has admitted that he cannot support his allegations, Sakto said the pressure is mounting on the Swiss group to abandon its "misguided and defamatory" campaign.
BMF is an organisation dedicated to saving tropical rainforests, named after Swiss activist Bruno Manser, who is reported to have gone missing in Sarawak in May 2000. The group has also been investigating Abdul Taib's vast wealth.
Last year, Sakto applied to the Civil Court in Basel, Switzerland to obtain an injunction against BMF.
The injunction seeks to order BMF to remove from the public domain a litany of "false" statements and "speculative" allegations relating to Sakto.
FMT, in its report, said BMF had urged the Canadian authorities to prosecute Jamilah and her husband, alleging that they had continuously received huge amounts of funds from Abdul Taib.