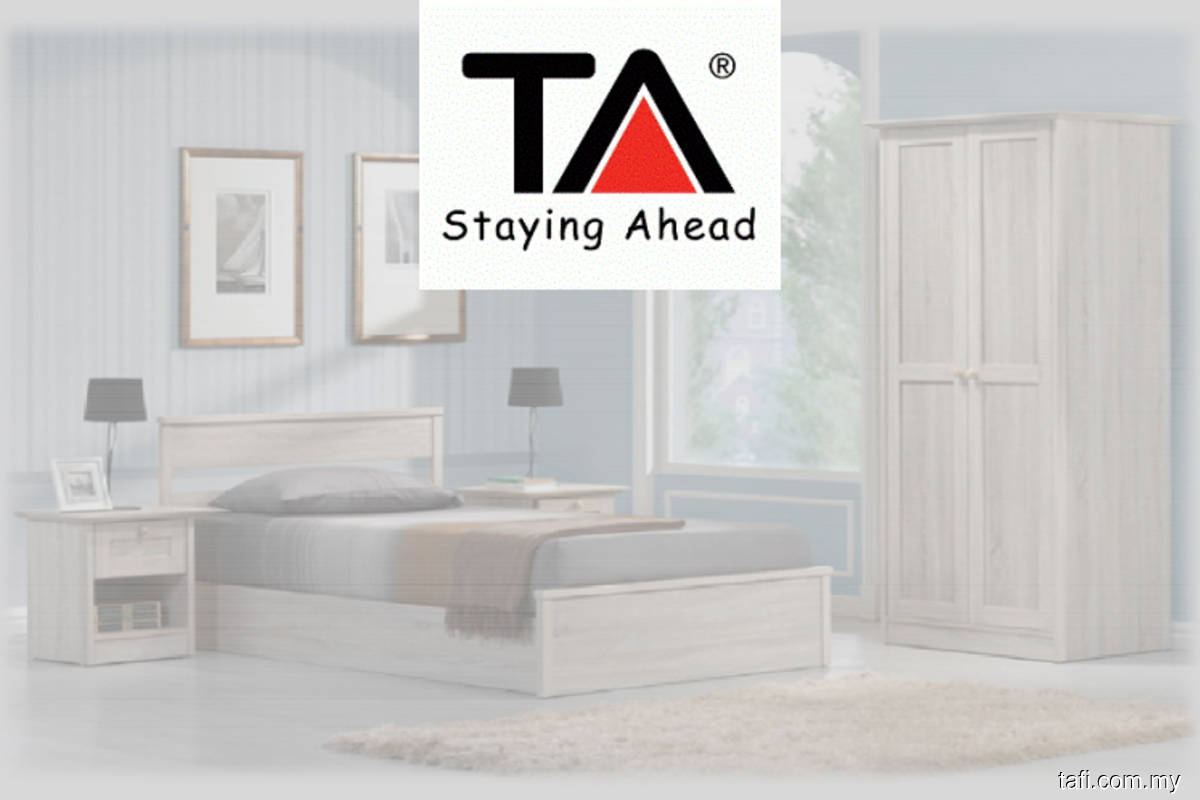 KUALA LUMPUR (Dec 7): TAFI Industries Bhd said on Tuesday (Dec 7) the furniture maker had proposed a bonus issue of 252.95 million (252,951,400) new shares on the basis of two bonus shares for one existing share held besides a bonus issue of up to 63.24 million (63,237,850) warrants on the basis of one warrant for every two existing shares to reward shareholders.
In a Bursa Malaysia filing on Tuesday, TAFI, which is also a builder and property developer, said the bonus share issue will be implemented concurrently with the bonus issue of the 63.24 million warrants, which can be exercised into an equal number of new shares in TAFI.
"The proposals are not expected to have any material effect on earnings of TAFI and its subsidiaries for the financial year ending Dec 31, 2021.
"However, assuming net earnings of the TAFI group remain unchanged, EPS (earnings per share) will be proportionally diluted as a result of the increase in the total number of TAFI shares in issue upon the completion of the proposals and as and when the warrants are exercised into new TAFI shares.
"Barring any unforeseen circumstances, the proposals are expected to be completed by the first quarter of calendar year 2022," TAFI said.
As at Nov 19, being the latest practicable date prior to the announcement on Tuesday (Dec 7), TAFI has 126.48 million issued shares, which include 2.54 million treasury shares, according to the company.
TAFI said treasury shares held by the company on the entitlement date will be entitled to the bonus shares as permitted under Section 127 of the Companies Act 2016 and such bonus shares will be treated as treasury shares held by the company at the time the bonus shares are allotted.
"Upon completion of the proposed bonus issue of shares, the total issued share capital of TAFI would comprise 379.43 million (379,427,100) TAFI shares (including 7.62 million (7,621,500) treasury shares)," TAFI said.
According to TAFI, the company will announce the entitlement date of the bonus share and warrant issues upon receipt of all relevant approvals for the proposals.
TAFI said the bonus share and warrant issues have the same entitlement date but any treasury shares held by the company on the entitlement date will not be entitled to the warrants.
AmInvestment Bank Bhd has been appointed as principal adviser to TAFI for the corporate exercises, according to TAFI.
At 5pm on Tuesday, TAFI's share price closed down seven sen or 3.29% at RM2.06, giving the company a market capitalisation of about RM260.55 million.
The stock was traded between RM2.01 and RM2.25 during the day.