This article first appeared in The Edge Malaysia Weekly, on January 6, 2020 - January 12, 2020.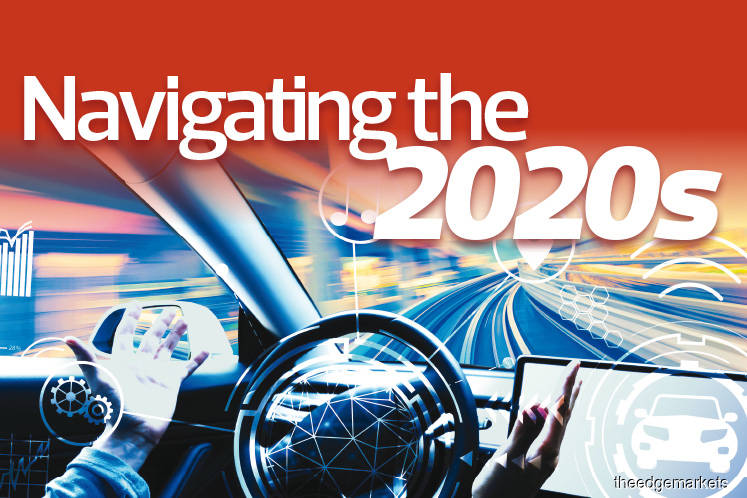 Nearly 30% of Malaysians polled by Gallup in 2018 felt that they did not have enough money for food while 23% reported not having sufficient money for shelter. These are shocking and scary figures.
While most Malaysians describe the current economic woes as a "cost of living" problem, it is a not-too-hidden crisis that up to 80% of them are experiencing economic insecurity owing to a number of factors, most important among which are low wages, cost of housing and cost of transport.
The World Bank's "Making Ends Meet" report made the point that there is a difference between the B20 group and the B21-B40 group. Beyond the B20 group, the next 60% (B21-B40; M40) are almost in the same boat. Let's call them M60 for convenience.
Jobs and wages
In terms of jobs and wages, the Malaysian state needs to confront some old assumptions and intervene with the aim of creating a virtuous cycle of higher pay, higher technological adoption and higher productivity.
The economy is currently overly reliant on cheap foreign labour, the availability of which reduces incentives to invest in labour-saving technologies. Overall, this means that our productivity remains depressed. The government needs to incentivise investment in automation in all sectors, in a staggered manner.
The increase in productivity for businesses will also enable higher wages to flow to fewer, but higher-skilled, workers. This will lead to a virtuous circle whereby the availability of skilled labour will attract more complex (and thus higher-margin) manufacturing and services, generating more demand and thus more supply for skilled workers and so on. For the individual households, the higher wages will decrease economic insecurity.
The government will need to set a 5 to 10-year time frame in consultation with industries to sequence the reduction of foreign labour through a combination of carrots and sticks.
On a side note, the debate on the minimum wage is sometimes not very helpful. The representative organisations of businesses protest militantly against each hike of the minimum wage when it is just setting the base. I do hope that there will be a new generation of businesses understanding the need for economic security for Malaysians and will start wearing on their sleeves badges such as "we pay a living wage" to change the wage debate altogether.
A carefully thought out industrial policy that builds new job-led growth sectors would help Malaysia to keep moving ahead and not race to the bottom with regional neighbours.
Rethinking our cities and housing
Housing cost constitutes a substantial portion of household expenditure.
Our cities are sprawling, which makes it costly to plan infrastructure and services such as water, electricity, sewerage, internet network, road and public transport. To live in a sprawling city not supported by a strong public transport network means that Malaysians have to depend on private vehicles to commute.
It is about time policymakers think along the following lines on cities and housing. First, instead of building privately owned new housing stock in faraway suburbs, which are bound to face overhang, developers such as Sime Darby, which are owned by government-linked companies, should lead in construction and develop rental housing in inner cities.
Secondly, building rental housing with superior amenities in central locations for the M60 group to walk, cycle or commute a short distance by public transport to work, instead of undertaking a long and stressful car commute, will make our cities more liveable.
Thirdly, rental housing for M60 urban workers can be financed in many ways. For instance, we are now quite used to real estate investment trusts for shopping malls and office blocks. Well-managed inner-city rental housing for the M60 group can be financed through a rental REIT too, as long as there is sufficient yield for the investing parties. In the financial milieu of low interest yields worldwide, a well-articulated project may not be that difficult an idea to sell.
Transport
Another important expenditure is transport. Most Malaysians rely on private cars for journeys to and from work. In addition to the high direct cost to both households (two or more car loans) and government (petrol subsidies), the high level of car and motorcycle use has many negative externalities, such as traffic deaths, pollution and loss of productivity due to traffic jams.
Investment in public transport with immediate effect is required (meaning buses over trains) to greatly increase the offer and provide a viable alternative to cars.
Where transport is concerned, we will have to dispel several long-held myths.
First, not everyone needs to drive and not everyone wants to drive if they have a better alternative.
Secondly, buses, and not just trains, make for good public transport. Buses are way cheaper to provide than trains. For cities without rails, buses are a good alternative. For Kuala Lumpur, the rail system will remain inefficient and inconvenient if it is not complemented by an extensive bus network.
Thirdly, the government should consider the apparently radical idea of paying people to take the bus. The provision of bus services is relatively affordable compared with the provision of rail. Compared with subsidising petrol, paying people to take the bus is actually a cheaper and sounder option. But to take away the petrol subsidy when driving is still a necessity will cause grief. Again, sequencing is crucial.
In many other places, especially Europe, when ordinary people feel that their economic conditions are insecure, they turn to right-wing populism. The best way to contain this is to deal with the sources of economic insecurity and to build shared prosperity.
---
Liew Chin Tong is deputy minister of defence