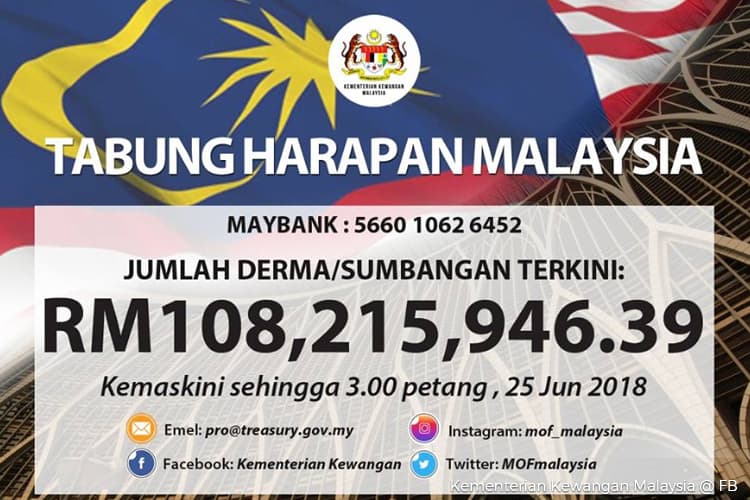 KUALA LUMPUR (June 25): Donations to Tabung Harapan Malaysia has crossed the RM100 million mark. The tally stood at RM108.22 million as at 3pm today, barely 27 days since it was established on May 30, according to the Ministry of Finance.
According to the MoF, the donations grew 16.75% from RM92.69 million recorded at 3pm on Sunday (June 24).
Tabung Harapan, which has received donations from citizens and corporate players, was set up by the government for Malaysians to contribute towards alleviating the country's debt, which stood at RM1.087 trillion as at end-2017.
Those who donated to the fund is religible to receive tax deduction, as allowed under Section 44(6) Income Tax Act 1967, which deals with gifts of money to the federal or state governments, as well as local authorities.
Anyone who wishes to donate to Tabung Harapan can do so via Malayan Banking Bhd. The account number is: 5660-1062-6452.