This article first appeared in The Edge Financial Daily, on December 7, 2018.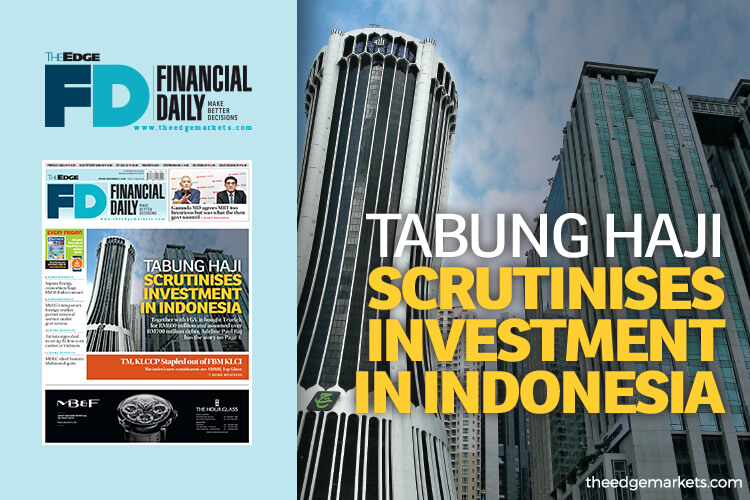 KUALA LUMPUR: Lembaga Tabung Haji is zooming in on its investment in the 52% stake held in Trurich Resources Sdn Bhd, which owns some 42,000ha of oil palm plantations in Indonesia.
Tabung Haji and FGV Holdings Bhd jointly bought Trurich for RM600 million in 2009 and assumed debts of over RM700 million, sources say. It is unclear from whom they bought Trurich. The plantation group had been making losses for at least the last five years to 2016, based on data from RAM Credit Information Sdn Bhd.
According to sources, Tabung Haji and FGV will likely have to write down their investments, and police reports are expected to be lodged as well. FGV's shareholding in Trurich is held through a subsidiary, Felda Global Ventures Kalimantan Sdn Bhd.
It is understood that the person overseeing Tabung Haji's interest in Trurich was Datuk Seri Zainal Azwar Zainal Aminuddin, the former chief executive officer (CEO) of TH Plantations Bhd. Zainal voluntarily resigned from TH Plantations on Aug 20, a week after the company placed him on garden leave. TH Plantations as a company, however, has no involvement in Trurich.
In July, it was reported that Tabung Haji planned to acquire FGV's portion of Trurich. A local news report, citing an unnamed source, said that the proposal for the acquisition had been submitted to the board prior to the 14th general election, but the final decision would require the signature of the minister in charge of Tabung Haji. The planned acquisition was left hanging following Barisan Nasional's defeat in the May 9 election.
Over the last five years to the financial year ended Dec 31, 2016 (FY2016), Trurich's net loss was at the worst in FY13, at RM56.06 million. In FY16, its net loss narrowed to RM24.58 million from RM27.24 million a year before, on revenue that was 59% higher to RM257.58 million.
RAM Credit lists Datuk Zakaria Arshad (former FGV president and CEO), Ahmad Tifli Mohd Talha (former FGV chief financial officer [CFO]), Mohamed Azman Shah Ishak (TH Plantations CFO), Datuk Seri Syed Saleh Syed Abdul Rahman (Tabung Haji senior general manager) as being among Trurich's directors. Tabung Haji had new leaders come on board in July and the pilgrim fund has since embarked on internal investigations into past transactions. Former banker and Securities Commission Malaysia chairman Tan Sri Mohd Nor Yusof was made chairman, while former CEO of Bank Islam Malaysia Bhd Datuk Seri Zukri Samat became CEO.
Last Friday, Tabung Haji lodged two police reports against its former chairman Datuk Seri Abdul Azeez Abdul Rahim, former CEOs Tan Sri Ismee Ismail and Datuk Seri Johan Abdullah, as well as four senior management staff over misuse of funds and wrongful conduct in a corporate deal. Three days ago, the 2017 Auditor-General's Report revealed that Tabung Haji failed to record an asset impairment of RM227.81 million in three subsidiary companies and three associate companies, especially its investment in associate company TH Heavy Engineering Bhd amounting to RM164.58 million.