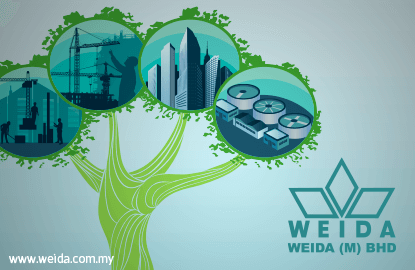 KUALA LUMPUR (Feb 14): Lembaga Tabung Haji is no longer a substantial shareholder in Weida (M) Bhd, after selling off a 7.88% stake in the company.
Following the disposal, involving some 10 million shares, which was completed on Feb 2, Tabung Haji is only left with a 1.73% stake or 2.19 million shares — based on the 9.61% it had prior to the disposal, according to Bloomberg data.
A check with Bloomberg also revealed that Tabung Haji had offloaded four blocks of shares off-market that day, at a disposal price of RM1.90 per share — shares of Weida closed at RM1.94 that day — for RM19 million in total.
The pilgrimage fund became a substantial shareholder in Weida on Dec 29, 2015 after buying 6.2 million shares, which represented a 4.89% stake, which gave it a 9.61% stake in the company.
Shares of Weida dipped 2.12% or 4 sen to close at RM1.85 on Tuesday, with a market capitalisation of RM236.02 million.