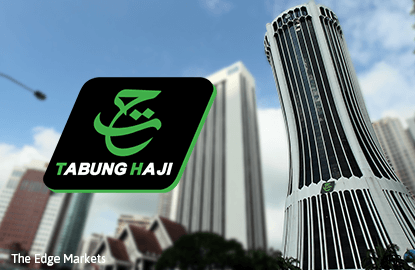 KUALA LUMPUR (Jan 26): Lembaga Tabung Haji today confirmed Bank Negara had warned it in a letter that its liabilities outweighed its assets, but assured contributors that their deposits were safe and that the pilgrims' fund was not facing any financial difficulty.
It said Bank Negara's evaluation had not taken into account the pilgrims fund's investment portfolios, such as the shares of its subsidiaries, its plantation assets and property.
"Throughout the 2014 and 2015 financial year, the value of Tabung Haji's assets was higher than its liabilities, when taking into account all of Tabung Haji's investment portfolios," said group managing director and chief executive officer Tan Sri Ismee Ismail in a statement.
He said Tabung Haji was in a good financial position and that it was supported by firm assets, including cash amounting to RM10.7 billion as of Dec 31, 2015.
"Tabung Haji today gives its guarantee to all depositors that their savings in Tabung Haji are safe," said Ismee.
He added that the fund usually announced its bonuses within the first quarter of the year, and said there would be no delays.
"God willing, Tabung Haji will announce the bonus in early February, after going through its usual annual internal processes and interim audits."
But he added that the bonus was subject to the current economic climate, including the stock market, the falling price of oil and the decreased value of the ringgit.
He said 2015 had been a difficult year, and that Tabung Haji was also forced to prepare for the economic challenges of this year to remain competitive.
Ismee added that contributors would never have to worry about their savings, as it was guaranteed by the government.
He said Tabung Haji had also taken note of Bank Negara's advice that it should re-examine its reserve policy.
The Malaysian Insider reported today that Bank Negara had sent a letter to Tabung Haji chairman Datuk Abdul Azeez Abdul Rahim on Dec 23, warning that its reserves were in the negative.
Bank Negara governor Tan Sri Zeti Akhtar had said that the pilgrims' fund would not be able to pay dividends to its nearly nine million depositors this year if no action was done to resolve this.
She had also warned Minister in the Prime Minister's Department Datuk Seri Jamil Khir Baharom in a separate letter on the same date that Tabung Haji's finances could affect the government's financial position.
However, Bank Negara this afternoon lauded Tabung Haji's proactive measures to strengthen its risk management practices.
Bank Negara said Tabung Haji's actions would allow it to maintain a sustainable and healthy financial position.