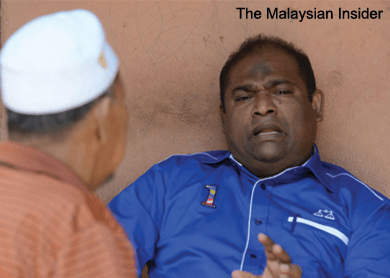 Kuala Lumpur (May 7): Pilgrims' fund Lembaga Urusan Tabung Haji chairman Datuk Seri Abdul Azeez Abdul Rahim has denied that the fund has entered into a land deal worth RM772 million with 1Malaysia Development Bhd (1MDB).
Posting on his Twitter account last night, Azeez said the allegations made in a blog which leaked documents allegedly detailing the deal were untrue.
"Not true. Tabung Haji will issue a statement on this matter soon," he said, when asked about the matter by another Twitter user.
He also urged 1MDB to clarify the matter as soon as possible before it was "spinned" further.
Yesterday, a blog called "The Benchmark" alleged that Tabung Haji purchased two plots of land at 1MDB's Tun Razak Exchange project for a total of RM772 million in cash.
The alleged documents showed that the deal was expedited and agreed upon in April.
The Malaysian Insider has been attempting to contact Azeez directly for an interview, and a visit to the Tabung Haji offices in Kuala Lumpur today was stonewalled when officers there would not confirm if he was available or not. A public relations officer said to wait for a statement.
The anonymous blog had also alleged that Tabung Haji made the purchase using depositors' funds and bought the land at a far higher value than what 1MDB paid for it.
1MDB Real Estate Bhd obtained the land for the construction of Tun Razak Exchange (TRX) at RM46 per square foot (psf) from the federal government.
1MDB has attracted controversy as it sits on a sizeable debt of around RM42 billion, and the government has admitted that the state-owned investment arm is facing cash-flow problems. – The Malaysian Insider