This article first appeared in The Edge Malaysia Weekly, on January 15, 2018 - January 21, 2018.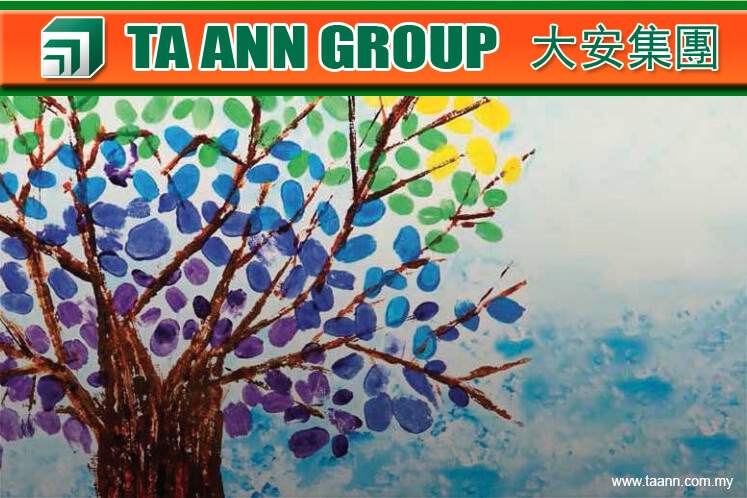 THE price that Ta Ann Holdings Bhd is paying for a 30.39% stake in fellow planter Sarawak Plantation Bhd (SPLB) is seen as fair, despite a hefty share price premium. But any upside to its investment may take time to emerge.
In a filing with Bursa Malaysia last Thursday, Ta Ann says it intends to buy the stake, or 84.97 million shares, in SPLB for RM169.94 million or RM2 per share in an all-cash purchase. The acquisition will make it the largest shareholder at SPLB.
It is a related-party transaction (RPT) as the seller, Cermat Ceria Sdn Bhd, is controlled by Ta Ann executive chairman Datuk Amar Abdul Hamed Sepawi.
Ta Ann says the acquisition will give it access to SPLB's future production, in line with its plans to expand its market access in Sarawak. The purchase is also expected to enlarge its planted area by 23%.
According to SPLB's latest annual report, its land bank in Sarawak spans 48,086ha, with 72.45% or 34,837ha planted. It also owns and operates two palm oil mills with a total operating capacity of 150 tonnes per hour.
It is a relatively cheap acquisition on an enterprise value per hectare (EV/ha) basis. Ta Ann estimates that its purchase values SPLB at RM16,667 in EV/planted ha — lower than the valuation of some mid-cap planters.
For example, Kwantas Corp Bhd's EV/planted ha is RM42,633 while TH Plantations Bhd's valuation is at RM40,249. Innoprise Plantations Bhd is valued at RM50,115 while Chin Teck Plantations Bhd is pegged at RM40,949, says Ta Ann.
"However, we caution that the low EV/ha should not be viewed in isolation as it reflects SPLB's underperforming estates," Maybank Research says in a Jan 12 note.
It adds that the acquisition price appears reasonable from a price-earnings ratio (PER) perspective — about 16 times PER. As at last Friday, SPLB was trading at 14.8 times PER.
The yield underperformance has kept SPLB's share price performance lacklustre. At RM2 per share, Ta Ann's purchase price represents an 11.11% premium to SPLB's closing price of RM1.80 last Thursday.
On Friday, SPLB rose three sen to RM1.83 following news of the acquisition. Ta Ann rose four sen to close at RM3.55.
Limited quick gains
In the short term, potential gains from the acquisition appear limited for Ta Ann. Once the purchase is completed — expected by Ta Ann's first quarter ending Sept 30 — the share of profit from its stake in SPLB is expected to add 1.92 sen to its earnings per share.
SPLB did not declare dividends in FY2016 to preserve cash. Between FY2012 and FY2015, it declared dividend per share of 4.5 sen to 10 sen.
Meanwhile, a back-of-the-envelope calculation shows the acquisition may increase Ta Ann's net gearing to 0.35 times.
As at Sept 30 last year, Ta Ann had RM599.81 million in short-term and long-term borrowings. With RM283.67 million cash in hand, its current net gearing works out to 0.23 times.
Ta Ann says it has not finalised the mix of internal cash and financing for the acquisition.
"We estimate that the acquisition is likely to be earnings neutral for Ta Ann as we estimate that the additional share of profit contribution from SPLB will be offset by higher borrowing costs," says CIMB Investment Bank Research.
Ta Ann appears to be taking a long-term view. It says the acquisition opens up collaboration opportunities between itself and SPLB for the acquisition or development of plantation land in the future.
Additionally, SPLB's land bank is mainly in Niah and Mukah where Ta Ann does not have a presence.
"It should be highlighted that the oil palm age profile of SPLB is relatively young with 41% immature and young mature and 50% prime mature," Ta Ann says in its regulatory filing.
"Accordingly, as the oil palm enters into maturity as well as move into a higher yielding age bracket, SPLB's oil palm yields are poised to further improve and the growth momentum in SPLB's earnings is expected to continue in the future financial years," it adds.
For the nine-month period up to Sept 30 last year, SPLB reported an 81.57% year-on-year increase in cumulative net profit to RM27.86 million as revenue rose 9.53% to RM299.06 million. It attributed the improvement to better crude palm oil selling prices, among others, which has improved by 12.1% year to date.
That places SPLB on track for its best full-year performance in three financial years. In FY2016, it reported RM22.21 million net profit from RM383.97 million revenue.
'Native issues'
In the financial year ended Dec 31, 2016 (FY2016), SPLB recorded a fresh fruit bunch (FFB) yield of 9.22 tonnes/ha, which it acknowledged was lower than the industry average.
It was the lowest in at least five financial years as its yield ranged between 11.38 tonnes/ha and 12.37 tonnes/ha from FY2012 to FY2015. In its annual report, the company says output was disrupted at 8,055ha or 17% of its planted area.
In particular, SPLB says disputes with local participants prevented harvesting at 1,855ha while local encumbrances affected output at about 6,200ha.
CIMB says the low FFB yield of 9.22 tonnes/ha in FY2016 was also partly due to replanting activities, Ganoderma infestation affecting 1,500ha and a shortage of harvesters.
"However, we are concerned that the acquisition may not be immediately earnings accretive," it adds.
Maybank Research says if SPLB manages to resolve its thorny native issues, Ta Ann should see upside to its investment in the future.
The deal is subject to shareholder approval in an upcoming extraordinary general meeting.
As Abdul Hamed is also Ta Ann's major shareholder with an overall interest of 35.12%, he will abstain from voting.
Datuk Abdul Wahab Dolah — who shares a 27.29% deemed interest with Abdul Hamed via their common vehicle, on top of a 10.01% direct holding — will also abstain as he is deemed connected to Abdul Hamed.
Four other Ta Ann board members, namely group managing director Datuk Wong Kuo Hea, executive directors Wong Siik Onn and Sa'id Dollah, and non-executive director Ting Lina @ Ding Lina are also deemed interested in the RPT deal.
Over at SPLB, Abdul Hamed was notably re-designated executive chairman beginning Nov 1 last year. He was first appointed to SPLB's board in 2005 and was non-executive chairman from 2011.
Ta Ann says it intends to seek additional board representation, subject to discussions with SPLB.
Save by subscribing to us for your print and/or digital copy.
P/S: The Edge is also available on Apple's AppStore and Androids' Google Play.