This article first appeared in The Edge Financial Daily, on August 24, 2018.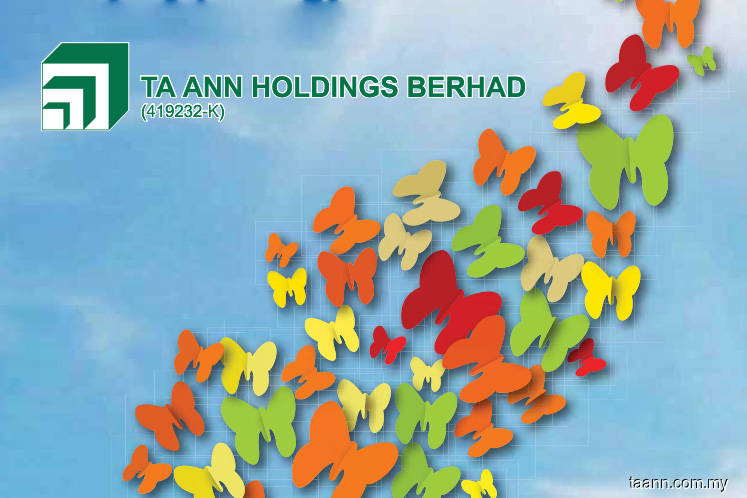 Ta Ann Holdings Bhd
(Aug 23, RM2.72)
Maintain outperform call with an unchanged target price (TP) of RM3.19: Log prices have gradually climbed from US$276 per cubic metre (cu m) in second quarter of financial year 2017 (2QFY17) to US$368 (RM1,512.48) per cu m in 2QFY18, a whopping gain of 33% year-on-year (y-o-y).
Current spot price is trading at a historic high of US$399/cu m. The rally was mainly attributed to the tight log supplies in the region.
Meanwhile, apart from rainy weather, Malaysian timber players suffered badly over the past two years (as first half of financial year 2018 [1HFY18] log production plunged 64% since 2016), due to the state government's plan to have all timber concessions certified in phases.
Meanwhile, plywood also saw higher prices in 2HFY18, up 23% y-o-y to US$554/cu m.
According to a recent announcement, the group has successfully obtained the certificate for forest management (natural forest) for its Kapit Forest Management Unit (Kapit FMU), which covers 149,756ha or 40% of total licensed concession area under the group with a combined size of 337,996ha.
We understand the newly licensed area will be entitled to 40% export quota. This is a significant improvement compared with the 20% export quota for the existing uncertified licensed area. We believe this will likely lift its log export sales in FY19 by more than 50% compared with FY17 levels.
With more areas (Raplex FMU and Pasin FMU) going to be certified in the next two years, we believe the log export volumes will improve continually for the next couple of years. Coupled with the i) recent strength in US dollar currency, and ii) improving log prices and stronger log earnings margin led by higher production, we foresee that the timber segment will contribute significantly to the group going forward.
Since 2003, the group has started reforestation with mainly acacia species. Today, the plantation log trees have matured and they are expected to generate stronger production growth going forward.
We understand the log production volume from the reforestation area is likely to grow almost threefold this year and is expected to maintain at around 180,000 cu m for the next two years.
The higher plantation log production will certainly help turn around the plywood segment, which has been bleeding for the last four consecutive quarters.
Due to adverse weather conditions in Sarawak, the harvesting and logistics activities were affected, resulting in a flat fresh fruit bunch production growth this year before seeing double-digit growth again in FY19-20F. — PublicInvest Research, Aug 23