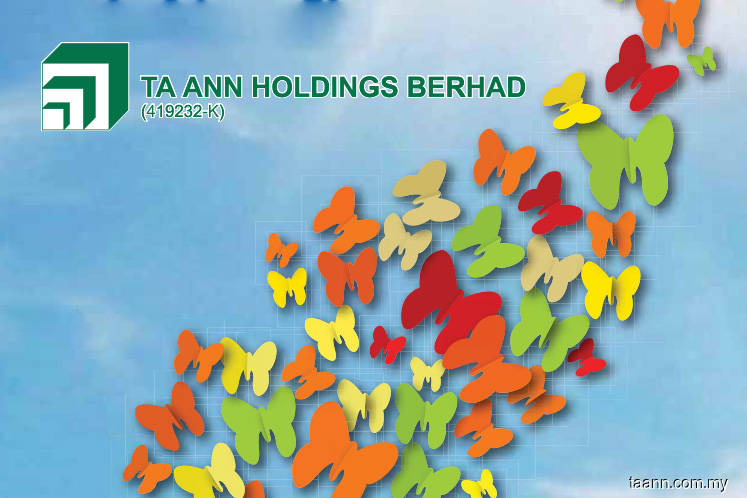 KUALA LUMPUR (July 6): Ta Ann Holdings Bhd has received its first ever sustainable forest management certification for its Malaysian operations, for its forest plantation in Sarawak.
According to a press release today, Ta Ann announced that its Kapit Forest Management Unit (FMU), managed by its wholly-owned subsidiary Tanjong Manis Holdings Sdn Bhd, has been awarded a three-year Certificate for Forest Management (Natural Forest) under the Malaysian Timber Certification Scheme (MTCS) on June 11, 2018.
"The certification of its Kapit FMU is an important step forward which will enable the group to further increase its production of certified plywood products," said Ta Ann.
The group's chief executive officer Datuk KH Wong said: "Our deepest appreciation to Forest Department Sarawak (FDS), Sarawak Forestry Corporation and all various bodies and institutions which had been so diligently involved in facilitating our certification process."
"The achievement is not possible without the strong support from the state government and related agencies with whom we share a common aspiration and commitment to elevate the industry to global standards," added Wong.
The certificate, awarded by SIRM QAS International Sdn Bhd, was received after the FMU underwent two stages of audit, a series of stakeholder consultations and peer review since April 2017, Ta Ann said.
Kapit FMU covers an area of 149,756 hectares, it said. "The FMU constitutes 40% of licensed concession area under Ta Ann Group with a combined area size of 337,996 hectares," the company added.
MCTS is a scheme endorsed by the Programme for the Endorsement of Forest Certification (PEFC). Ta Ann's operations in Tasmania, which produces veneer — a core component for its plywood production — are also PEFC certified.
"Ta Ann has always been committed to sustainable practices by focusing on the key pillars of certification, namely economic viability, environmental management and corporate social responsibilities," the group said.
"Its journey towards MTCS — PEFC forest management certification started in 2014 in response to the state government's aspiration to have all timber concessions certified in phases so as to enhance sustainable forest management in Sarawak," it added.
The journey, it said, began with the restructuring of its timber licences in the Song-Kapit region into three consolidated FMUs namely Kapit, Raplex and Pasin FMU.
"This restructuring was necessary to ascertain clear user rights of forest resources and to ensure the economies of scale of its forest operations based on 25 years cutting cycle which are the essential components of the sustainable management of forest resources," added Ta Ann.
Additionally, the timber firm said it has obtained approval from FDS for the forest management plans for Raplex and Pasin FMUs.
"Raplex FMU is expected to be certified by 2019 whereas Pasin FMU is targeted to be certified by 2020," it said.
Meanwhile, Ta Ann said six of its oil palm plantations and two crude palm oil mills have obtained certification from Malaysian Sustainable Palm Oil — a national certification scheme that addresses the legal, environmental, economic and social requirements of sustainable palm oil production.
"Going forward, Ta Ann will continue to strive to subscribe to best practices in resource management to improve its sustainability credentials of all its operations," it added.
Shares in Ta Ann dropped 4 sen or 1.49% to close at RM2.65 each, giving the group a market capitalisation of RM1.29 billion.