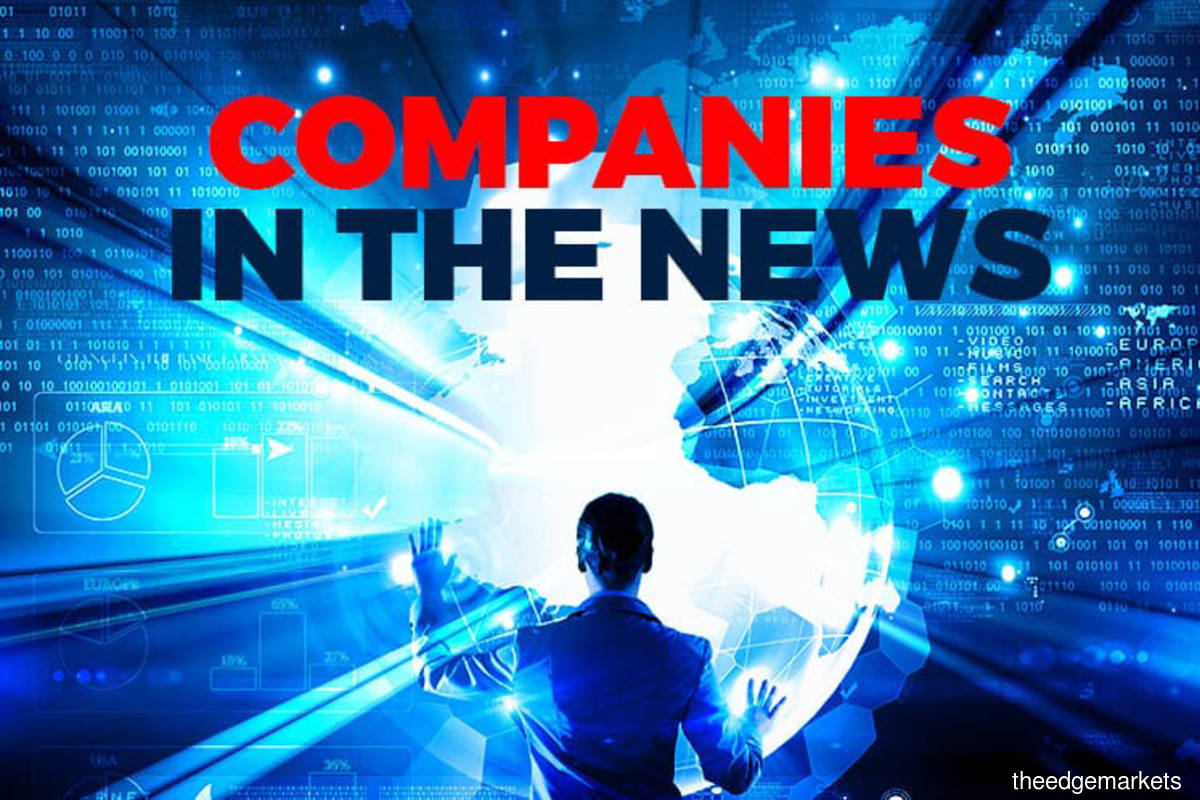 KUALA LUMPUR (Sept 8): Based on corporate announcements and news flow today, stocks in focus on Wednesday (Sept 9) may include: AT Systematization Bhd, Yi-Lai Bhd, HeiTech Padu Bhd, Latitude Tree Holdings Bhd, MSM Malaysia Holdings Bhd, Magni-Tech Industries Bhd, Mudajaya Group Bhd and Gets Global Bhd.
AT Systematization Bhd has become a substantial shareholder of AE Multi Holdings Bhd after acquiring an 18.18% stake in the latter on Monday (Sept 7). In a filing with Bursa Malaysia Tuesday, AT Systematization said its wholly-owned unit AT Precision Tooling Sdn Bhd bought the stake in an off-market transaction for RM15.65 million.
Ceramic and tiles manufacturer Yi-Lai Bhd is venturing into the information technology (IT) solutions business in partnership with TechBase Solution Sdn Bhd, a company controlled by its newly-appointed executive director Au Yee Boon. Yi-Lai said it has entered into an agreement with TechBase to collaborate for the purpose of establishing its new IT solutions business, which specialises in the provision of blockchain and system integration services.
HeiTech Padu Bhd today confirmed it is one of the bidders for the government's National Integrated Immigration System (NIIS) project. The firm also launched its next-generation Security Operation Centre as-a-service (SOCaaS) in collaboration with RSA Security to provide cybersecurity management for mid-tier companies in the Malaysian market.
Latitude Tree Holdings Bhd said it is unaware of any corporate development that could have contributed to the unusual market activity (UMA) regarding its share price.
Latitude was slapped with an UMA query by Bursa Securities, after the company's share price rose as much as 30% yesterday.
MSM Malaysia Holdings Bhd said today that its group chief executive officer (CEO) has been placed on a seven-day leave of absence "until further notice" and that he is required to explain certain irregularities relating to inventories of MSM Sugar Refinery (Johor) Sdn Bhd. MSM, which did not include its group CEO's name in the Bursa filing, had also not specified the nature of the inventory irregularities in MSM Sugar Refinery (Johor).
Magni-Tech Industries Bhd's net profit for the first quarter ended July 31, 2020 (1QFY21) fell 12.3% to RM26.76 million from RM30.51 million a year earlier, as revenue dropped 10.8% to RM291.99 million from RM327.33 million. The garment maker, which is also involved in the manufacturing and sale of flexible plastic packaging goods and corrugated cartons, said its financial performance for the quarter was considered "fairly satisfactory", given the pandemic-driven sharp economic contraction that had significantly impacted practically all business sectors across the globe. The group declared a two sen per share interim dividend for FY21, payable on Oct 8. This is lower by 0.63 sen from the 2.63 sen it paid in 1QFY20.
Mudajaya Group Bhd, which announced over two years ago that it was disposing part of a stake it owns in Indian independent power producer RKM Powergen Lte Ltd to Apollo Ventures Co Ltd, said today that the US$19.5 million (RM76.6 million) deal has been mutually called off. It was supposed to sell 7.07% interest in RKM Powergen to Apollo Ventures, which would have reduced Mudajaya's holdings in RKM Powergen — held via wholly-owned Mudajaya Corp Bhd (MCB) — to 18.93% from 26%. The share sale and purchase agreement (SSPA) for the disposal was inked in February 2018. In announcing the termination today, however, it did not disclose the reason why.
Loss-making bus operator Gets Global Bhd is jumping on the glove-making bandwagon, following the emergence of Teong Lian Aik as a new substantial shareholder. It plans to venture into the manufacturing, sale and marketing of gloves and other related activities, the group said in a filing with Bursa Malaysia. To fund this new venture, the group has also proposed a private placement of 158 million new shares at 55 sen per share to its major shareholder ADA Capital Investments Ltd as well as Beh Boon Seong, Tan Chai Chek and Chua Choy Guan. The proposed diversification allows the group to capitalise on the favourable long-term prospects of the glove industry. Barring any unforeseen circumstances, the company's board anticipates its glove business to contribute 25% or more to the group's net profit.