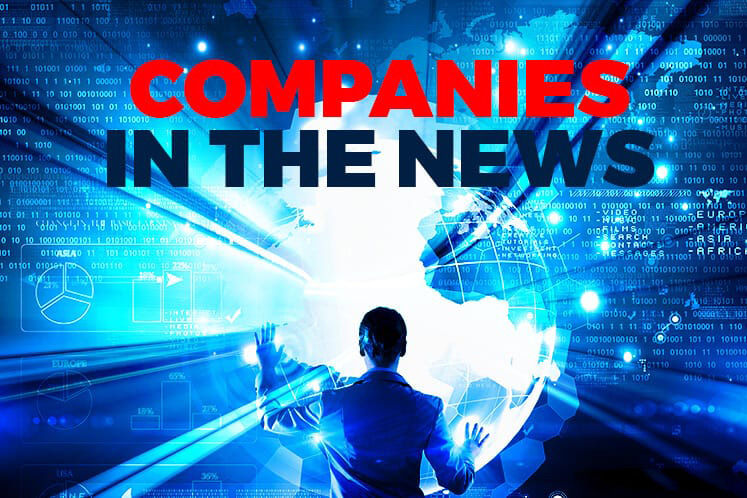 KUALA LUMPUR (Feb 8): Based on corporate announcements and news flow today, companies in focus on Monday (Feb 11) may include: AT Systematization Bhd, Berjaya Media Bhd, MyEG Services Bhd and Utusan Melayu (Malaysia) Bhd.
AT Systematization Bhd's wholly-owned subsidiary, AT Precision Tooling Sdn Bhd, acquired a 9.09% stake in Trive Property Group Bhd for RM2.92 million as it seeks to expand into the solar energy business.
Berjaya Media Bhd's unit, Sun Media Corp Sdn Bhd, which publishes theSun newspaper, has lost two defamation suits filed against the company and was ordered to pay damages totalling RM4.6 million.
The court ordered Sun Media to pay Asia Pacific Higher Learning Sdn Bhd RM3 million as general damages and RM300,000 as exemplary damages, and to pay Dr Wan Mazlan Mohamed Woojdy RM1 million as general damages and RM300,000 as exemplary damages. Sun Media also has to make an unconditional written apology to both plaintiffs and to advertise the apology in a Bahasa Melayu newspaper and an English language newspaper .
The Malaysia Competition Commission (MyCC) has issued a warning to MyEG Services Bhd over its non-compliance of an order to pay a penalty for abusing its dominant position, accumulating to RM9.46 million to date following dismissal remedial orders from Oct 7, 2015 to Jan 22, 2019,amounting to RM9.34 million sent after MyEG's judicial review.
Datuk Abd Aziz Sheikh Fadzir, who returned as Utusan Melayu (Malaysia) Bhd's executive chairman in end-January after quitting from the same post just over a month earlier in mid-December, has acquired 35 million shares representing a 31.61% stake in the group. In a stock exchange filing, Utusan notified that Abd Aziz bought the stake today at 19 sen per share for a total of RM6.65 million via his private vehicle, Opulence Asia Sdn Bhd. The price was at a premium of 7.5 sen or 65.2% from the stock's last traded price of 11.5 sen apiece on Jan 31.
The filing did not reveal from whom Abd Aziz bought the stake. According to Bloomberg data, as at April 30 last year, Umno was the single, largest shareholder of the group with a 49.77% stake. This raised speculation that Umno was the likely seller.